Whether you realize it or not, nearly all of your potential customers go through various stages of the buying journey. But what is this buying journey, and how can video captions help you successfully make a sale through this journey? With several other companies offering the similar products/service as you, how can video captions get the attention of potential customers?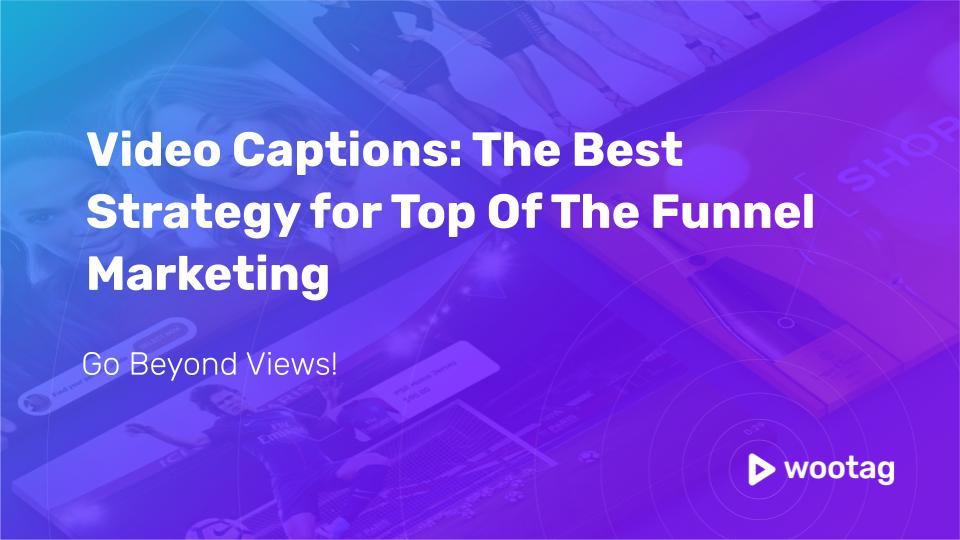 Understanding the marketing funnel
There is a large pool of consumers out there who don't know that your product/service exists. To get these people to buy your product/service, you as a marketer or salesperson lead them through, what you can picture as, a funnel. This funnel is made up of three stages – top, middle, and bottom of the funnel. Most consumers go through all these stages before they become your customer.
Top of the funnel or awareness stage
A pool of potential customers resides at the broadest part or the top of the funnel. During this stage, you make potential customers aware of a problem that they might be facing.
With a new (or existing) awareness of a problem, these consumers are looking for ways to fix that problem. They look for answers, research data, resources regarding that problem and how it can be solved, ask for opinions and insights into possible solutions, etc.
As a marketer, your goal is to give them these answers. This is when you also get to introduce your product/service as a possible solution to their problem.
Continue Reading