It's no surprise that the COVID-19 pandemic has accelerated digitization across various industries, from healthcare to education to retail. The idea of having e-commerce or online store is no longer a novelty but a matter of existence and staying relevant. For some, this may have come as a harsh wake-up call, but with work-from-home and self-isolation measures expected to last for at least a year, businesses are ramping up the effort in this direction.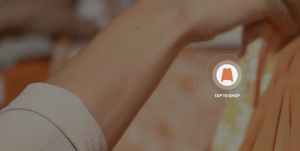 Shifting the focus to consumers – as per Cisco, by 2022, online videos will make up more than 82% of all consumer internet traffic — 15 times higher than it was in 2017. In fact, online video consumption has quadrupled during COVID-19, as per the WARC report.
Given the YoY trends along with COVID-19 media consumption changes, we can all agree that nothing seems to capture people's attention and passion as much as online video, making it the most effective form of marketing.
As a recent article in VentureBeat points out – if there's one thing that's in abundance in 2020, it's video content. The streaming wars are raging, with services churning out enough programming for a lifetime. Meanwhile, social media platforms keep expanding and grabbing more of people's finite attention. But while consumers have no shortage of content, what's lacking is an experience that grabs their attention by offering more than just viewing.
Continue Reading