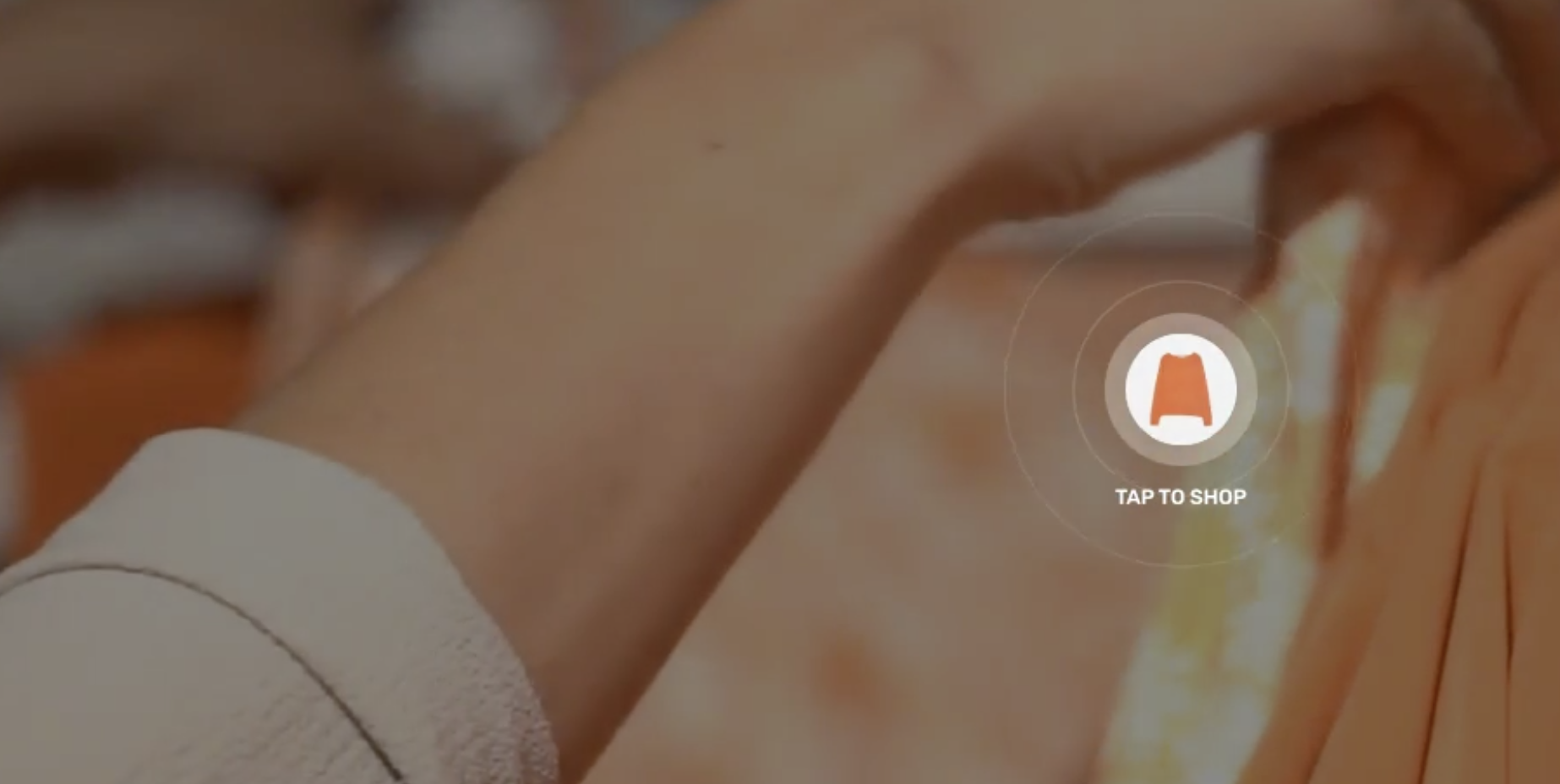 Bridging the Gap between Content & Commerce
Raj Sunder, 3 years ago
0
4 min

read
1769
It's no surprise that the COVID-19 pandemic has accelerated digitization across various industries, from healthcare to education to retail. The idea of having e-commerce or online store is no longer a novelty but a matter of existence and staying relevant. For some, this may have come as a harsh wake-up call, but with work-from-home and self-isolation measures expected to last for at least a year, businesses are ramping up the effort in this direction.
Shifting the focus to consumers – as per Cisco, by 2022, online videos will make up more than 82% of all consumer internet traffic — 15 times higher than it was in 2017. In fact, online video consumption has quadrupled during COVID-19, as per the WARC report.
Given the YoY trends along with COVID-19 media consumption changes, we can all agree that nothing seems to capture people's attention and passion as much as online video, making it the most effective form of marketing.
As a recent article in VentureBeat points out – if there's one thing that's in abundance in 2020, it's video content. The streaming wars are raging, with services churning out enough programming for a lifetime. Meanwhile, social media platforms keep expanding and grabbing more of people's finite attention. But while consumers have no shortage of content, what's lacking is an experience that grabs their attention by offering more than just viewing.

The article further goes on to say that the future of commerce belongs to brands and creators who bring commerce and content closer together in a seamless, engaging, and interactive viewing environment. These shoppable video experiences meet the viewers where they are, have the potential to unlock valuable user data, and empower brands to connect with consumers through more meaningful interactions.
At Wootag, we've been pioneering this space for over half a decade and continue to be strong believers that interactive videos enabling commerce is the way forward. This is in fact our vision to 'Harness the power of human curiosity with simple, immersive interactions, directly within your video', wherein curiosity can take any form, whether it is to learn more about a product or be able to buy your favorite or preferred variant.
Our vision and belief have been further validated by social media platforms like Facebook, Instagram and even to quite an extent, YouTube has enabled shoppable video. However, each walled-garden or ecosystem provides their flavor of the shoppable video which works within their environment. With growing concerns around integrity, fake news and UGC across these platforms, consumers are going directly to the source for video consumption, whether it's news or entertainment or music site. So how do you enable meaningful shoppable video experience to the consumers outside the walled garden or let's call it the open ecosystem?
To enable shoppable or interactive videos outside the walled gardens in a consistent manner you need a solution that works seamlessly across this open ecosystem, whether it's paid or owned media. This is exactly where Wootag specializes and bridges the gap between content and commerce. We're nimble yet sophisticated in our approach from providing a plug-n-play approach to enabling API integrations. We're also cognizant that there isn't a one size fits all approach and therefore we continue to push the envelope to bring the best interactive experiences which brands can leverage to engage with their consumers in a meaningful way.
Here are some examples across different brands leveraging Wootag to enable different interactive experiences within their videos to drive commerce –
1. Last Mile Price Comparator for a leading FMCG brand

2. Hybrid of online & online-to-offline shopping for Fashion Apparels brand :

3. More in our next Shoppable Series.
Building interactive experience leading to commerce is just one half of the story, the other and equally important half is the ability to derive insights to form a credible feedback loop – whether it's understanding the audience behavior based on selections within the video or time spent across touchpoints or exact point in the video where the users drop off. Download our Interactive Audience Insights Report to unlock the 2019 Insights.
To conclude, at Wootag, we strongly believe storytelling in the digital world calls for the adoption of immersive technology that encourages innovative thinking and active participation of viewers to bridge the gap between content and commerce. Afterall, interactive video is all about driving viewer engagement, boosting conversion, and making the video do all the work. We specialize in making this happen!
You can visit Wootag Tour to learn more about various Wootag Interactive Possibilities or Get in touch for a demo. (this should take the reader to the time scheduler).
Raj Sunder
Founder & CEO @wootag - Interactive Video Platform for All http://www.wootag.com , Always Learner, Gamer @ Heart, Tennis player,Chelsea follower!
Related posts