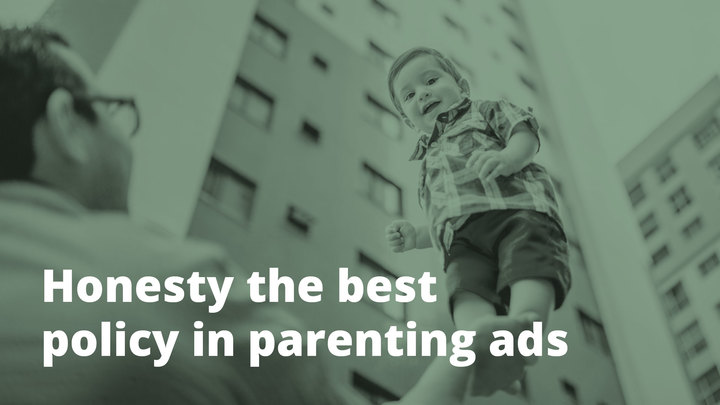 Honesty the best policy in parenting ads
Raj Sunder, 6 years ago
0
3 min

read
1670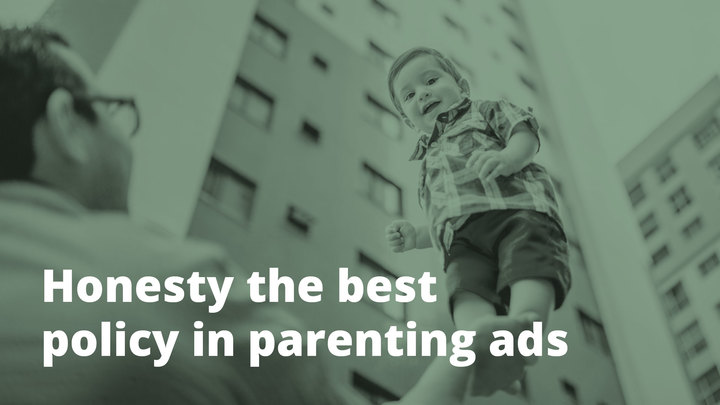 In this series, we recommend content that will help draw you closer to your chosen user, provide game-changing trends and insights that step up your flair for video.
According to Adweek, August 2017, brands are "shifting away from aspirational messages with an idealised vision of family and instead infusing campaigns with moments of realism."
In an era where parents are bombarded with ads and social media posts, vying for their shortened attention spans is critical. Brands need to reinvent themselves into as down to earth, value-creating and honest in their representation. Speaking intelligently to today's parents will require thinking up of stories that can engage with their emotional touchpoints.
The anxiety and pressure that comes with belonging somewhere and comparing with what other parents are promising their kids is real. Here we show some examples of parenting brands that are transparent and vulnerable and that create meaningful videos that bind them with their viewers.
Providing practical guidance through tutorials
Parents are spoilt for choice when it comes to information sources and are always looking for easy to understand tips and knowhow. Johnson's Baby comes to the rescue to parents in need of a good night's sleep and delivers a tutorial for soothing toddlers for a peaceful night
Using identifiable brand influencers
Reality shows are wildly successful and have a huge following — brands are certainly well aware. It Takes Gutz To Be A Gutierrez, is a reality series that resonates with female viewers in the Philippines. Providing the best nutrition possible and helping parents with their kids' transition to drinking milk is central to NIDO's mission and their target audience includes housewives and young moms. The use of influencers that identify with the brand creates transparent and memorable messaging and connects them to housewives and young moms in the Philippines.
Telling a story featuring an everyday situation
Getting your kids into the car and struggling with their yelling and tantrums is enough to put any family off a vacation. #BehindCarDoors takes a candid and entertaining look at how the time spent in the car is invaluable to learning more about our kids. Through recreations of the funny, the mundane, the unavoidable and the ugly, Renault positions its vehicle as one that is family-friendly. The video was viral on social media, showing how family time in the car is spot on for meaningful interactions and conversations that draw the family closer.
Using testimony in a relatable and real way
Being a parent as everyone else is a vulnerable and fallible task. Krafts Mac N Cheese uses humorous confessions from parents about their imperfections and makes it into an ad that tugs at parents' heartstrings. The ad isn't encouraging you to swear in front of your kids but providing an objective and invaluable lesson as how you should educate your children if they catch you doing it!
Telling stories well requires fresh and honest ideas
These brands have catapulted their success and engaged audience through storytelling. By using fresh and honest ideas in their advertising, brands can keep their parents as long-term viewers of their ads and be sure they are remembered well.
Raj Sunder
Founder & CEO @wootag - Interactive Video Platform for All http://www.wootag.com , Always Learner, Gamer @ Heart, Tennis player,Chelsea follower!
Related posts