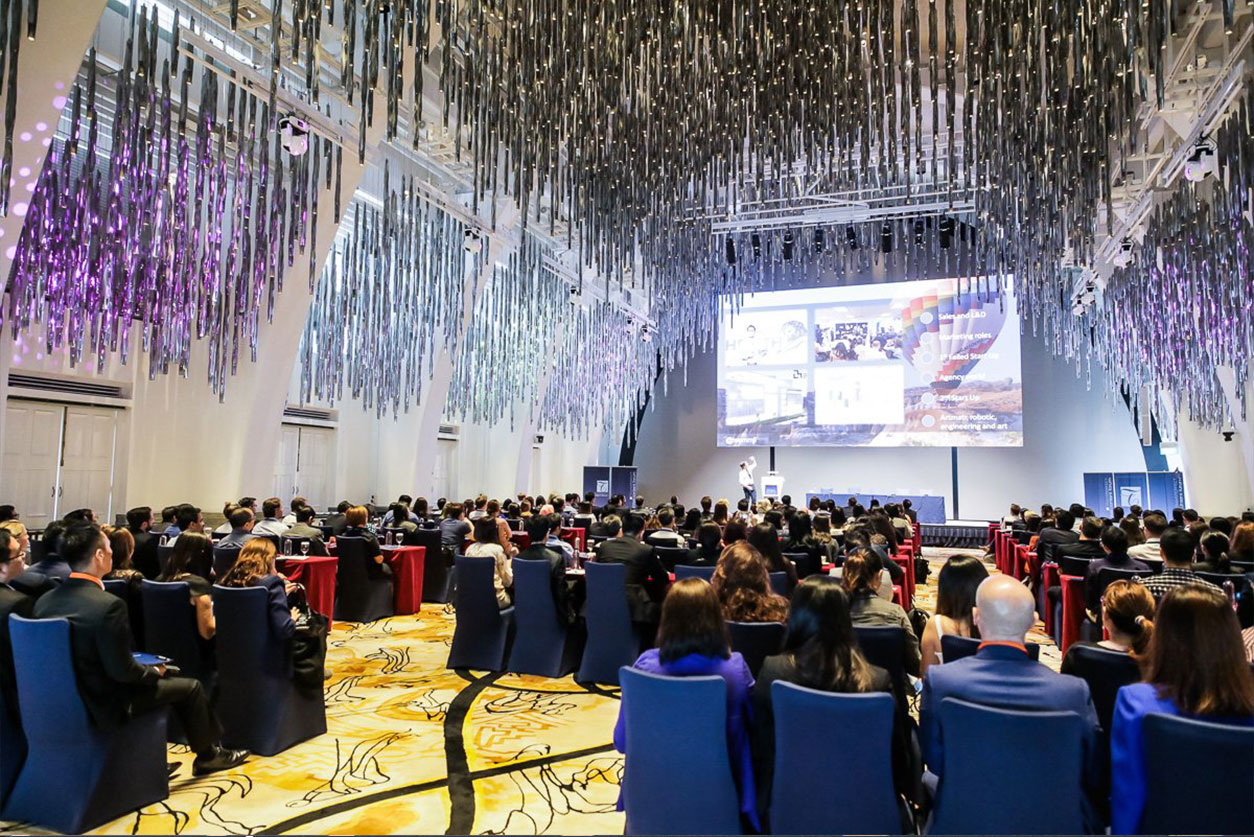 Global Content Forum 2017: Product relevance and content personalisation key to engaging audiences
Raj Sunder, 6 years ago
0
5 min

read
10514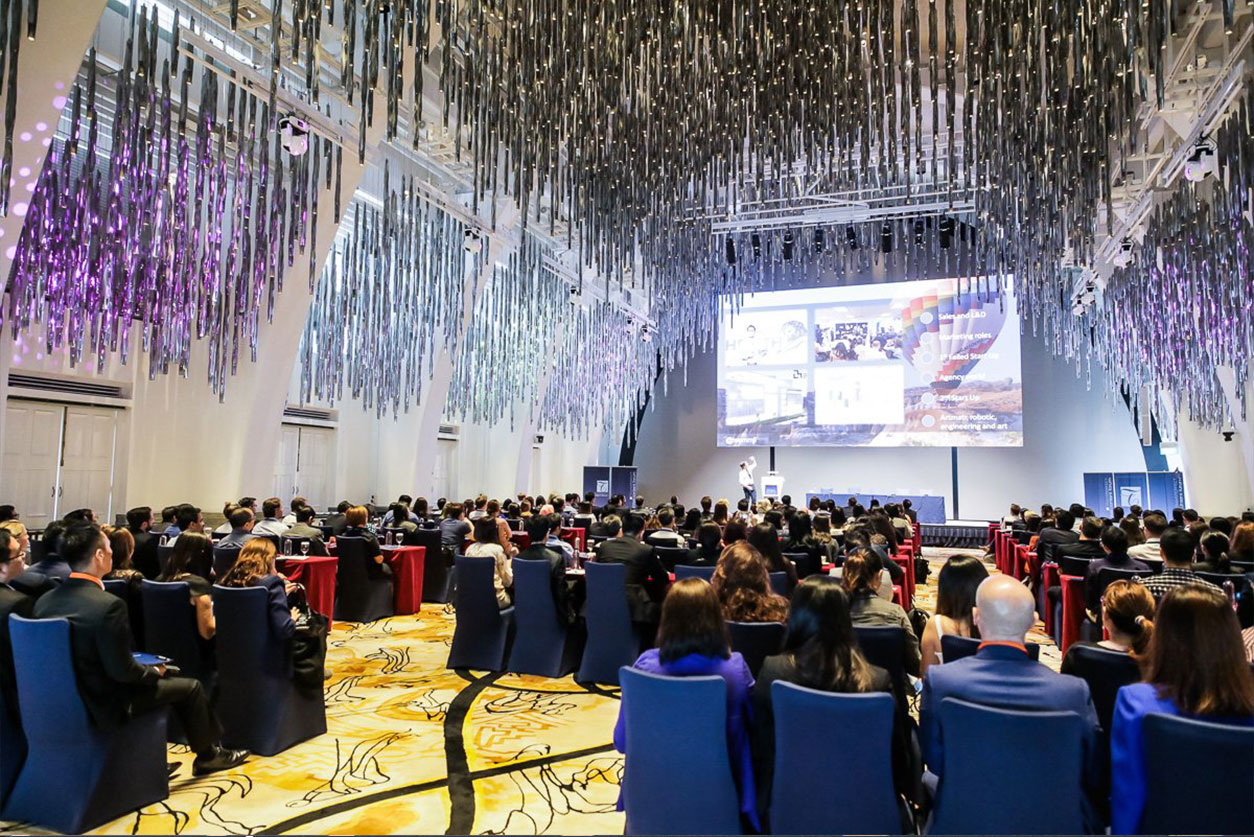 The demand for content personalisation intensifies as audiences grow more transparent in their choices, varied in their interests and inconsistent with their buyer behaviour. There are language and cultural differences faced when scaling globally and within each market, you can segment audiences through numerous indicators.
Regardless of the industry, you work in or your interests and consumption habits, there is a wealth of content in the marketplace customised to your individual needs.
Making sure the content is identified and consumed by the right person and followed with the right call-to-action requires a careful marketing mix of product relevance and personalisation.
Wootag was recently honoured as 'Marketing Technology Company of the Year' by Mumbrella 360 Asia for the platform's capability to help brands scale to market and expand to new audiences. The platform also supports brands in developing their engagement, interactivity and visibility in Asia.
At the Transperfect Global Content Forum, Wootag had the opportunity to sit in on the sessions and gleaned some takeaways on what it takes to succeed in the fast-moving global content space.
Authenticity sounds easier than it is to execute
Authenticity requires the courage to think differently, to be transparent about the problems you plan on solving, create meaningful stories and taking calculated risks.
Consumers wish to feel empowered through the power of choice. By inspiring them to take your campaign to their social media and personal chats, your product will have itself positioned in terms of credibility and push through with brand promise and customer expectations.
Be sure to articulate your value early in the game
Facebook's emphasis on video added to the introduction of Instagram Stories and driving it on their newsfeeds make for no coincidence. Brands that cut to the chase and convey their value early on in their video, will secure memorable wins. Regardless of the industry, you are in or where you are operating, you'll realise the importance of having your value proposition clearly laid out with a call-to-action.
Wootag's data shows that 23 seconds is the average view time of our users to ensure the main takeaway is captured by that point. Interactions in the first 7 to 12 seconds tend to drive higher click through and engagement rates.
Localisation continues to surge with strong growth
As the growth for artificial intelligence continues, algorithms for natural language translation are becoming more prevalent. Despite the advancement, they aren't at the point where niche terminology and industry terms are accurately translated and localised.
In the travel industry, for instance, hotels which have local personality and character are important to give diversity and choice to customers.
In the consumer retail space, players who wish to win international consumers' loyalty need to ensure that their video content is authentic and sensitive to the local culture in order to truly engage with customers in new markets.
Storytelling channels will need to up their game to be more innovative and differentiated
Social channels will need to explore more interactive and fluid forms in their storytelling and present the content in a new light across variations and platforms.
People will want to be able to leave comments, make decisions, select what they view and create spins of stories they admire and relate their own experience. These are the unique attributes of some of today's most successful platforms.
Instagram Stories

: Quick turnaround and lean production (good for events)

Short films and trailers

: Versatile for either a humorous or emotional storyline

Music videos

: Refreshing way of telling stories to an audience

Relatable videos

:  Feature culturally authentic characters and interactions to gain shareability and engagements
Segmenting your target audience is like developing tribes
Be it sports, entertainment, consumer goods or travel, there exists a tribe in the audience that consumes your content. Carve a clearly identified purpose for the brand that is beyond a commercial proposition and think of an emotion that will resonate with audiences very well.
For AirBnb, they made passionate hosts with inspiring stories as their influencers tying in well with their motto of "belonging anywhere" while athletic household names such as Fitbit and Nike portray the running lifestyle as a more egalitarian movement regardless of gender or status.
The viewing experience is reinventing and transforming thanks to the Internet 
Netflix series, Stranger Things 2, has seen an explosion of brand presence and affiliations from its marketing of the paranormal and odd creatures to retro fashion and nostalgic music.
The runaway hit series that hits a chord across all age segments, made its trailers interactive with a mobile game that is deliberately dated so as to bear the show's theme. In an ingenious partnership to make taxis representative of the user experience, Netflix partnered with Lyft to create shocking rides that featured a vomiting slug among other oddities.
Play can never be underplayed
Having your content be practical and value-centred is key but it is important not to toss out the fun. Part of what makes Lego such a universal household name is its legacy to inspire in adults the importance of engaging through play. Through its campaigns, communications and videos, it shines in recreating that fondness of youth and freedom to explore. Lego is also a front runner in content in the barriers it crosses.
It creates end-to-end engagement through a feature film

It skillfully uses the success and universal reach of other brands to uplift its own (such as partnerships with Lord of the Rings and Batman)

It builds a community around its brand, where the Lego site is a space for customers who wish to connect with other like-minded individuals.

It

gives an edge to current events and puts a unique twist on it. For example, instead of simply posting "Congratulations to Kate and William on their new baby, George," they customised Lego sets of the royal family to commemorate the occasion.
Localisation and segmentation for successful engagement
Ever-changing human behaviour, shorter attention spans and increased audience sophistication demand for content to have more personalised formats and distinct calls to action. Having this, in turn, leads to increased brand integration, customer satisfaction and engagement.
Raj Sunder
Founder & CEO @wootag - Interactive Video Platform for All http://www.wootag.com , Always Learner, Gamer @ Heart, Tennis player,Chelsea follower!
Related posts