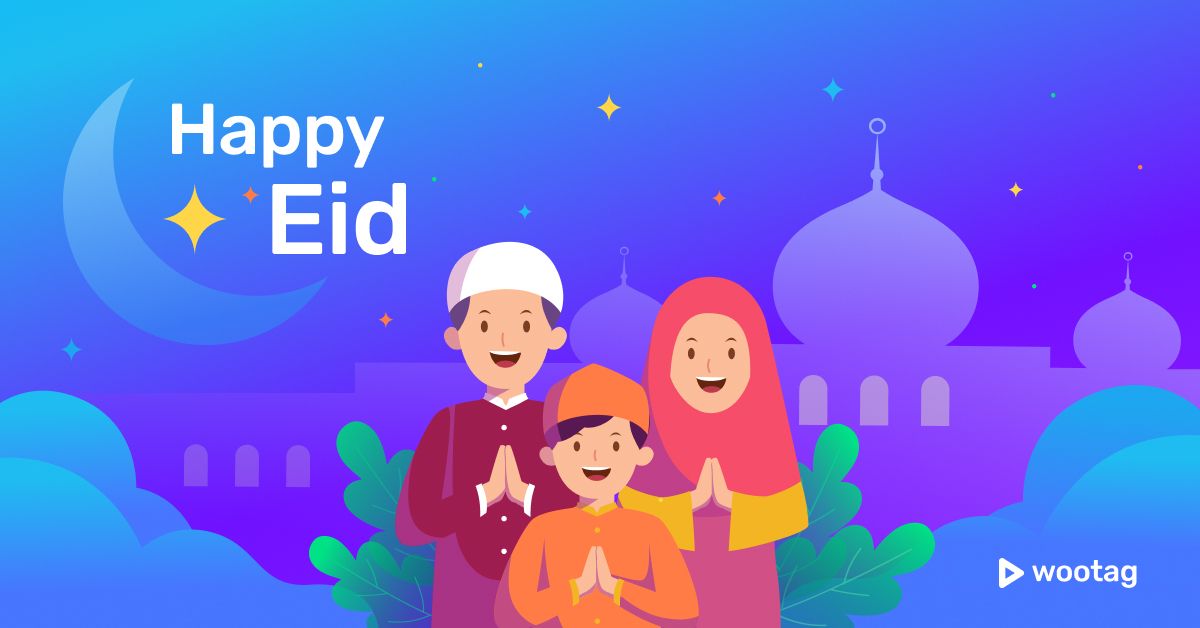 Celebrate Eid with Wootag!
Pavithra Sundar, 2 years ago
0
2 min

read
722
Wishing everyone a Happy and Prosperous Eid.
This Eid-Al-Adha, we invite you to celebrate with Wootag and here's how!
Dynamic Recipes by Time!
This Eid, you can customise and showcase various recipes according to the time of the day. Allow your viewers to engage and interact with your content through dynamic skins and gain behavioural insights based on individual recipe preferences. 
50% OFF?!
On the occasion of Eid, highlight your product and service discounts/offers while getting to seamlessly engage a lean back and a lean in viewing experience for your audience!
Tell us how you feel!
Motivate your audience to actively participate and engage with your content with Audience Emoticons. You can actively engage both millennials and various target segments to deliver brand messaging!
Learn to cook your favourite dish!
Bring out your notepads and pencils and start following your favourite recipes! With Wootag, allow your audience to watch a small snippet of your recipe video and let them follow along your steps!
Too many Choices!! What should you cook?
Eid is the perfect festival to celebrate with your closed ones and a celebration is incomplete without Food! Showcase multiple recipe videos, product range, ingredients etc and more to allow your audience to dictate their Eid experience with your brand!
Buy Now!
Occasion Meets Purpose! Showcase your products with Wootag's Commerce template to give your viewers a seamless shopping experience with a single click!
Buy Anywhere!
Making shopping easier and efficient with Wootag's Multistore! Showcase your products across multiple stores driving product consideration and giving your audience the choice and option to choose their preferred stores. Gain detailed insights on audience preferences mapping preferences to audience segments.
Interactive ads make your audience a part of your brand and as a result a part of your story and celebration.
As a fast evolving technology and industry, there are always new ways to keep up with the times. Leveraging these tools can widely increase the efficiency and the growth spectrum of your Business by converting your viewers into customers using immersive technology effectively bridging the gap.
Reach out to us to learn more about Interactive Ads and how you can join aboard the Interactivity wagon! Learn more about us, see Wootag in action, here.
Related posts