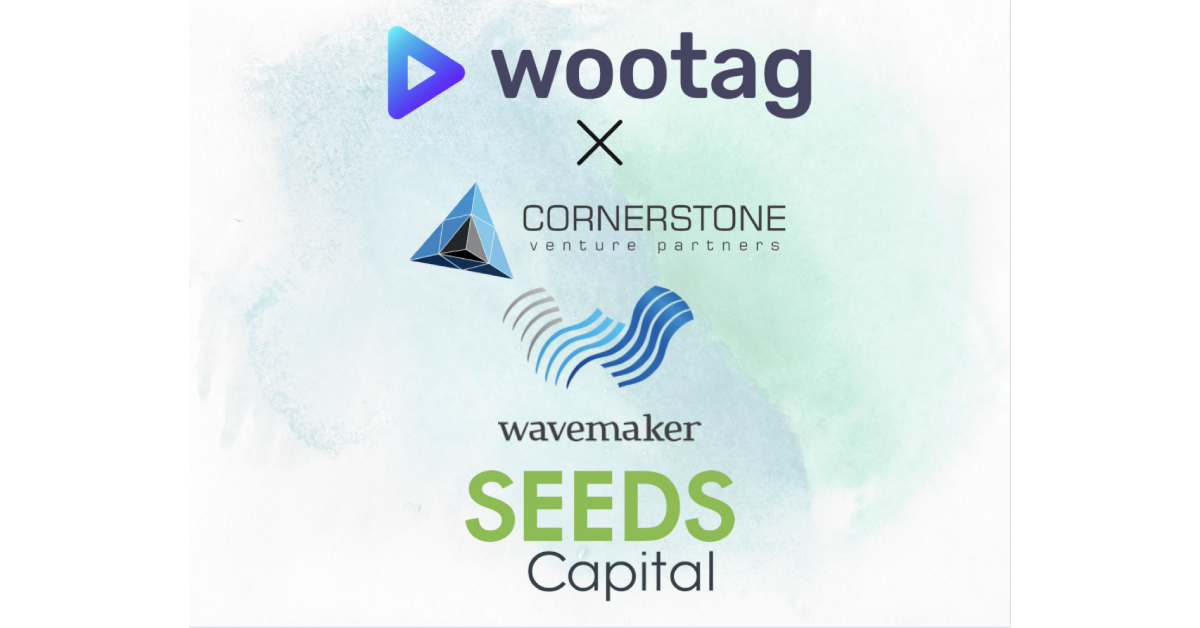 Wootag raises $1.7M in funding.
Anshul Trivedi, 2 years ago
0
3 min

read
1582
Wootag, a leading Singapore-based visual marketing SaaS company providing visual interactive and insights for marketers, announced it raised $1.7M in bridge funding led by Cornerstone Venture Partners Fund (CSVP), with further backing from existing investors Wavemaker and SEEDS Capital.
This investment fuels Wootag's expansion plan to scale in Asia Pacific markets and enhance AI capabilities for in-video interactivity and audience engagement – this includes the recent launch of Creative Automation where brands can showcase the product collections within videos.
Wootag has achieved tremendous growth over the past 3 years. Revenues have quadrupled while maintaining profitability. Wootag has successfully served high-growth marketers across more than 13 countries helping them achieve a 350%+ increase in customer engagement. Current clientele spans across 11 different verticals including some of the largest multinational brands and marketing agencies.
The company is helping brands and agencies supercharge their visual content (including videos and static displays) by providing an ability to place highly customizable and actionable 'tags' for viewers/consumers to interact with the content.
To accelerate the growth, Wootag is strengthening its international operations and expanding the company's presence in Asia-Pacific, adding several new hires to its leadership team.
The company launched Wootag Signal this year, empowering marketers to utilize real-time conditions, including weather conditions and football matches, as a trigger to engage with audiences and deliver marketing messages. In-video interactions can be generated at various points of the video without leaving the video ad, including purchases, sign-ups, participation in polls, receiving promotions, viewing product catalogs, making bookings, viewing store locations, and more.
"The visual marketing sector is growing exponentially year on year, and it is continually evolving with new developments occurring all the time. Digital marketers are exploring ways to adapt to this latest market development. To date, more than 1 billion viewers across the globe have watched and interacted with videos that have been Wootagged. The new investment will support us in providing marketers the most powerful platform to drive in-visual interactions, conversions, and insights. Participation from new and existing investors shows confidence that Wootag is one of the top players in the Asia Pacific." said Raj, CEO & Founder of Wootag.
Nanika Kakkar, Investment Director, CSVP Fund shared "While the World is becoming more and more visual, every interaction with the customer provides invaluable insights for a brand. It's these insights that can help convert interactions to transactions – Wootag enables exactly this! Wootag has the potential of becoming a unified data platform for brands and agencies to understand, track and monetize every interaction that customers have with the brand's content. We are excited to be a part of this growth journey with Raj and team and unlock opportunities across various target markets particularly in India."
About Wootag
Wootag aims at creating next-gen visual interactive by helping brands discover and leverage video or displays to enhance the branding experiences with their audience and convert viewers into customers.
Related posts