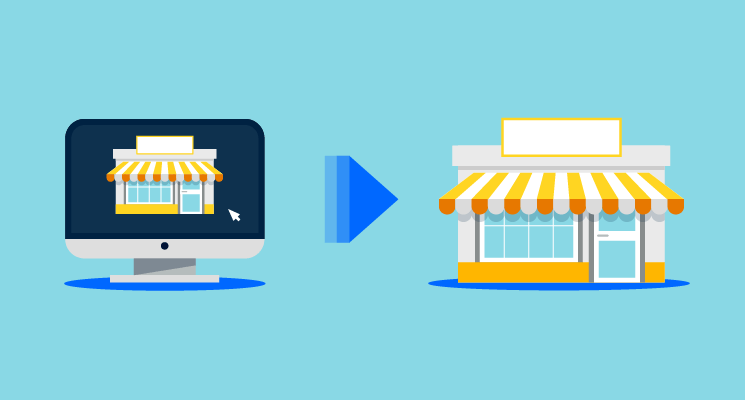 Will offline shopping make a return?
Pavithra Sundar, 2 years ago
0
3 min

read
1738
Digitalization within the retail industry is one that started a long while ago. In fact, the process sped through with the outbreak of the novel coronavirus across the world, pushing businesses to adapt to digital operations more rapidly than expected.


In this blog, we'll aim to understand the influence of Covid-19 over the retail industry from 2019 to current times as well as how it affected consumers' decision to shop online vs offline.
In fact, the trend for the past 2 years has been treading towards online shopping over visiting stores.

One recent report from McKinsey & Company found that:


"37% of respondents said they intended to spend more online during the holidays this year than they did in 2019."

Mckinsey & Company


The report, which surveyed 3,500 holiday shoppers in September from the U.S, U.K, China, Germany and France also found that only 10% said they intended to increase their time in physical stores.

However, keeping the transitory phase that many countries find themselves in with the pandemic, we at Wootag provide marketers with the opportunity to explore both a rise in e-commerce sales as well as walk-ins to the physical stores!

Let's see how that is achieved below:
Signals
What if your video campaigns can be customized based on external determinants?
At Wootag, we introduced 'Signals' – a chance to customize your videos based on external weather signals!

Whether it's Daytime or Night, Rainfall or Not, or a specific range of weather points recorded in (°C/°F), you can customize your product placements, specific discounts, videos etc to be shown depending on the signals! 

Here's an example!

Using signals, Marketers can customise their video ads to showcase a 30% discount on Takeaways/Delivery if it's raining in the region and allow a 'Buy 1 get one free' offers for Dine in if the weather is bright & shiny.
Offers/Discounts
Occasions of 9/9, 10/10, 11/11 & 12/12 are identified and known for the incredible discounts & special offers valid for a specific time period by local & international brands alike.

Wootag's code redemption format can be adapted for both display and video creatives (depending on your inventory) across various channels.
Allow your audience to interact with your ads by sharing your discount codes, offers and be able to map audience behaviour, retarget to a narrowed interested audience segment & enable conversions from the ad itself. 

Customise discounts & offers eligible at online and offline stores allowing your customers to pick their preference & gain behavioural insights on your audience by the region!
Decision Points
In keeping up with the times, the number of brands operating either ONLY through physical stores or e-commerce stores seldom exists.

With Wootag's Decision Point feature, you can present your audience with the option of visiting a physical store to sample your product whilst also providing them easy access to your online store for a seamless shopping experience.

With the changing and transitory phase of covid across the world, a multi platform approach will provide your audience with the flexibility and convenience to engage with your brand's products/services.
In Summary,
Drive traffic to your website/physical stores through Wootag's interactive video and display formats. Understand and track audience behaviour with your products and retarget them with the relevant information across various platforms.
When used strategically, interactive ads can be an effective tool in actively engaging with your audience and achieving your final objective through digital campaigns.
Wootag makes your audience a part of your brand and as a result a part of your story.
Leveraging these tools can widely increase the efficiency and the growth spectrum of your Business by converting your viewers into customers using immersive technology effectively bridging the gap. We'd love to hear from you and learn how we can help you.
So, if you're considering using Interactive Videos and want to know more, drop us a line and let's chat about it.
Related posts