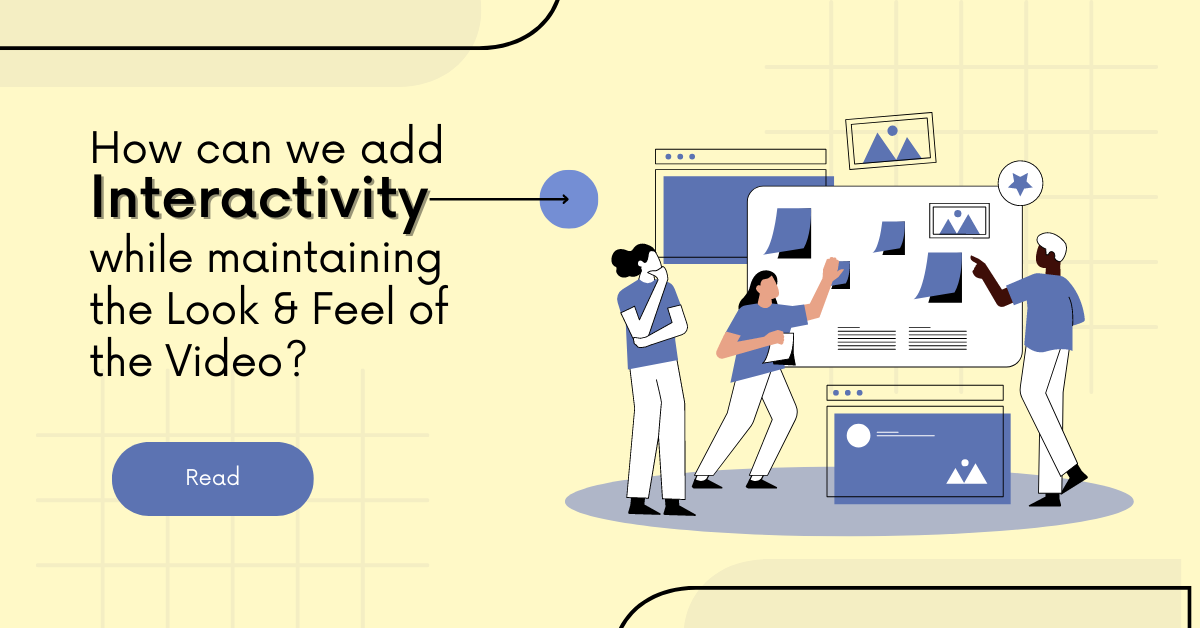 The look and feel of any brand campaign is very important. It's an important aspect because: 
The creatives are closely designed to match the 'Brand Experience' 

Designed specifically to the audience & a Business Objective. 
As we see there are multiple brands, especially within the luxury segment where the creative is the primary focus of the campaign — eliminating any other distractions. 
At Wootag — as an Interactive platform, one of the main things that we focus on is to maintain the look and feel of the ad as designed by a particular brand.
How is this achieved?
How can we enable interactivity without disrupting the experience that is unique to a brand you ask?

Let's have a look below: 
Capture the user's attention at relevant moments in the video with HotSpot
Add subtle nudges to the video with the obstruction of your Video/Subtitles with Hotspots to better capture your audience's attention.
Wootag's Hotspots can be customised to be present as shown above/as a product within the video that has flexible positioning within the video and hence eliminating a disruption with any captions from the video itself. Added plus includes a soft nudge to the audience that captures their attention.
Eliminate the numerous steps in discovering your products/website
A variation to the commerce template includes re-directing your audience to your website/preferred e-commerce site of your choice.
This is helpful in skipping ad hoc steps in the process of online shopping and allowing the viewer a seamless transition to your website and make the purchase.
End Card
However, adding customizable, interactive elements may still continue to lack in your unique brand experience that you wish to share with your audience.

In lieu of that, at Wootag, we make sure to achieve the double motive of your brand compromise along with easy redirection to your e-commerce store/website/preferred landing page through End Cards!

Drive traffic to your website/physical stores through Wootag's interactive video and display formats. Understand and track audience behaviour with your products and retarget them with the relevant information across various platforms.
In summary,

When used strategically, interactive ads can be an effective tool in actively engaging with your audience and achieving your final objective through digital campaigns.
Wootag makes your audience a part of your brand and as a result a part of your story.
Leveraging these tools can widely increase the efficiency and the growth spectrum of your Business by converting your viewers into customers using immersive technology effectively bridging the gap. We'd love to hear from you and learn how we can help you.
So, if you're considering using Interactive Videos and want to know more, drop us a line and let's chat about it.
Related posts