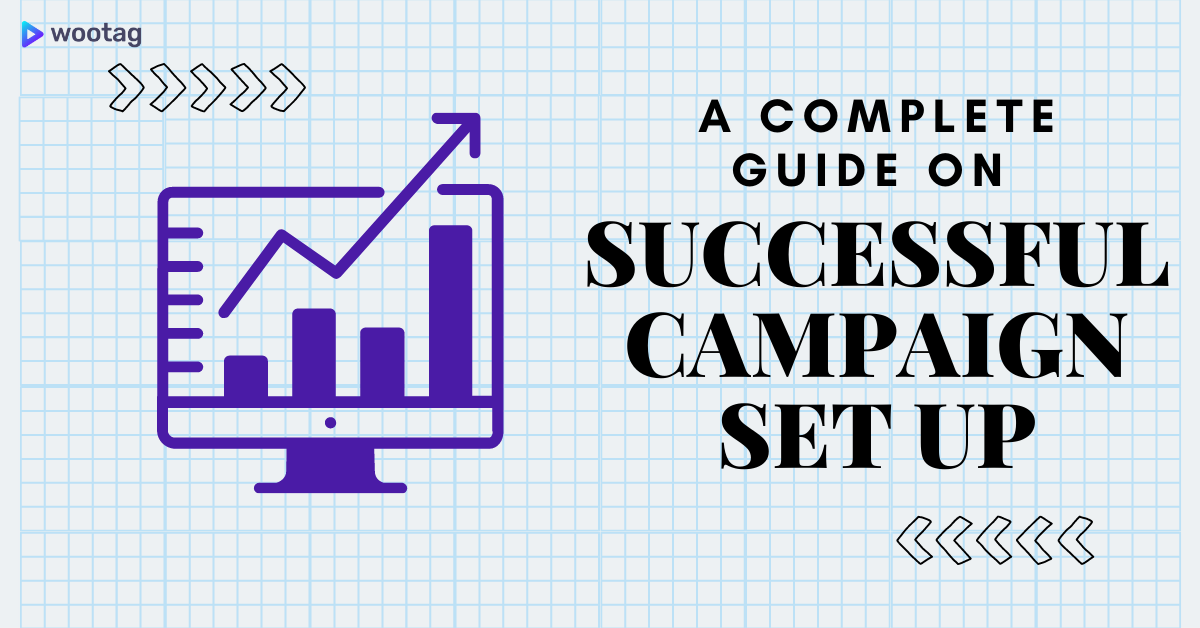 With another year of immersive digital penetration and experience, brands are now increasingly exploring a more targeted approach with their campaigns.
"70% of marketers say interactive video engages audiences "well" or "very well," and 68% of marketers believe it will continue to become a more important component of modern marketing mixes – Wyzowl."
Traditionally, linear videos have monopolized the domain of video marketing for a long time. Linear videos formed a key aspect in marketing efforts for businesses of all kinds and sizes but lacked an effective connection with the audiences to enhance growth. Nevertheless, with the development of video marketing strategies, interactive video platforms are the next step in digital strategies to grow your brand and engage your customers.
Interactive videos enable the audience to interact with the video content itself in a variety of ways (including branches, data inputs, and quizzes) and are an effective platform to drive your marketing objectives linked to business outcomes.
Wootag offers different functionalities in a seamless manner customizable to serve your purpose.
Let's take a look at some Tips and Tricks for a Successful Campaign:
For the Set Up, you should be considering the following points! 
Within a standard video, the data points collected are often the overall click-outs from the video itself. To capitalize and narrow the source of engagement within a video, it is important to link interactive points to pull out cumulative clicks including the source of interaction and/or engagement points within the video.
Interactivity can be best optimized in the beginning with the use of A/B Testing. With the availability of multiple assets, marketers can decide effectively the interactive experience that is the best for their objective, learn the day of the week during which their audience is the most active, the CTA, the language that they respond the most to, etc.
Through segmentation, we get to know how different segments perform. For each campaign, we can understand the kind of experience that each TA prefers. For example, we can decipher observations such as – For brands within the personal care vertical, age segmentation is useful to determine preference between the lean back or lean forward experiences determined through metrics such as CTR, VCR, and more! In addition, Segmentation can help identify which users are interacting with your product.
To maximize the engagement on your brand videos, it is important to understand and know the type of inventory being used such as instream/outstream, VPAID/VAST tags, etc. This is key in choosing the right interactive experience as well as the performance of the overall campaign.
For a good performance as well as the availability of optimizations once the campaign is live, it is necessary to build the entire campaign based on:

A specific objective
Include compatible assets for the chosen interactive experience
The specific environment/platform the ad will be aired on
Tips for a customized Interactive Experience by Objective are as follows,
For lead generation campaigns, using a progressive form alongside the video provides a boost in the number of leads collected in contrast to a standard video with a linkout at the end.
For in-video surveys and form fills, it is important to have the interactive point start early in the video so the viewers have sufficient time to fill the surveys as the surrey's will last for the duration of the video.
While offering multi-video options to viewers, it is advisable to include a maximum of 3 options besides the main video to not confuse the viewer but also offer them variable options.
For store locator executions, performance is best with viewers being shown the "nearest store" closest to their current location as it is more impactful in viewers taking action.
For executions that are more lean back (For example, Wootag's Skin experience):
Clear CTA and minimal visual elements is key to amplify product/message.
For objectives focusing on higher completion rates, lean back formats are your go to experiences to look for.
The more steps there are to navigate your audience to a landing page, the harder it is to amplify your CTR.
Interactive videos have already proven their effectiveness in the industry. It greatly helps you understand your customers needs, preferences, and improve customer experience which are a direct boost in building loyalty swen well into your customer retention strategies.
If you are keen to learn more about interactive videos, how to succeed in creating them with Wootag, you can:
REQUEST A WOOTAGED MOCK BASED ON YOUR OBJECTIVE
When used strategically, interactive ads can be an effective tool in actively engaging with your audience and achieving your final objective through digital campaigns.
Wootag makes your audience a part of your brand and as a result a part of your story.
Leveraging these tools can widely increase the efficiency and the growth spectrum of your Business by converting your viewers into customers using immersive technology effectively bridging the gap. We'd love to hear from you and learn how we can help you.
So, if you're considering using Interactive Videos and want to know more, drop us a line and let's chat about it.
Related posts