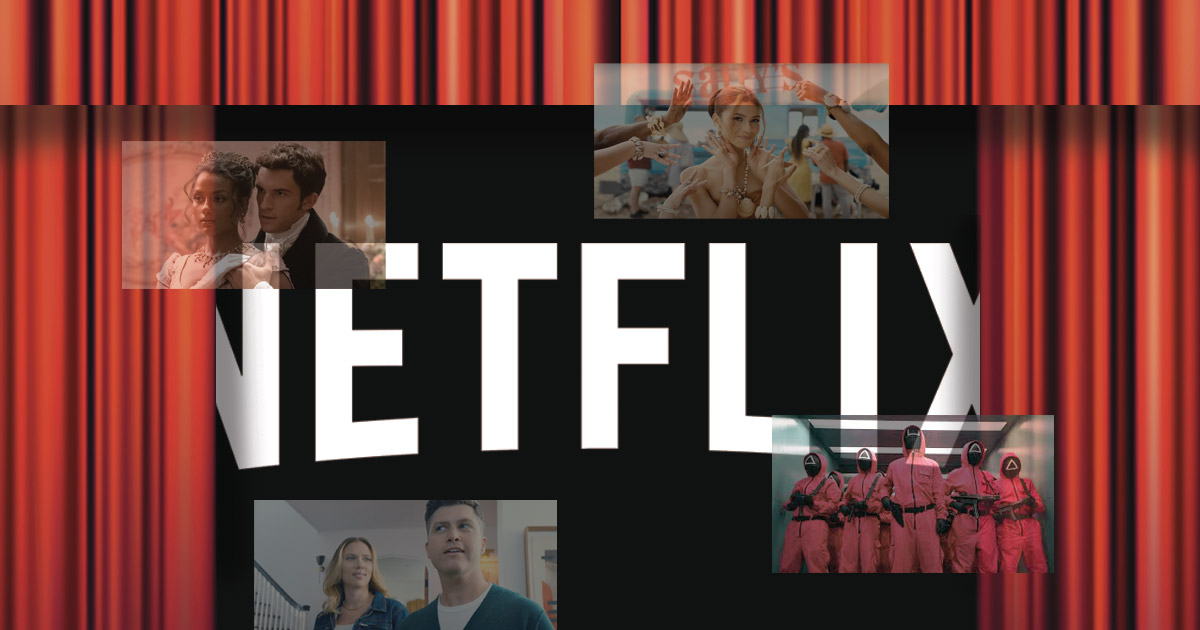 Ads on Netflix?
Pavithra Sundar, 1 year ago
0
3 min

read
1061
Background
Earlier this week, Netflix announced for the first time that their subscriber numbers saw a downward trend. Infact, it is predicted to lose another 2 million subscribers this quarter in addition to the previous one. Stocks have plummeted and it is upto Netflix to switch up its revenue strategy to bypass this cycle.
Netflix's POV
​​
Netflix has a subscriber count of 222 million subscribers globally and this downward trend is not completely an unprecedented outcome. Owing to the rising content costs over its competitors, the reframing of strategy was a long overdue decision, fueled further by the rising competition with Disney+, Amazon Prime, HBO, Warner Bros and more OTT platforms.
Netflix hinted at possible changes that are around limiting the number of accounts password sharing is possible with which should ideally cut down the number of "free users" of the platform and having this larger group (estimated to be around 100 million households) to pay to help close the gap.

Another step that Netflix will likely consider is the addition of Ads within its platform. Ever since its launch, Netflix has held a staunch position against hosting Ads irrespective of its competitors.
As Netflix's Founder and CEO quoted,
"To ensure that more customers consume (by paying) for their service, he's introducing an ad-supported option on the platform for those who are tolerant of advertisements and want to pay for Netflix at a lower price." 
An ad-supported model comes with a differentiated monetization plan. This allows users to opt for Netflix at a lower price inclusive of ads. Whilst this is being finalized, Netflix also plans to introduce differentiated options of adding sub accounts with "Add a new member" and "Transfer to New Account" that controls the user and limits the free users of the platform.
Impact on Advertising

As Group M quoted,
"Netflix's intention to consider ads on the service is a significant move that will be watched closely by the advertising industry."
As this move is brought live, the keen eyes of various advertisers, brands, marketers will be on to check and monitor the effectiveness of this move. Reach of Netflix is not to be questioned, however, the commitment to the platform is yet to be understood once this is understood. Infact, it's also crucial to understand the verticals, the duration, and participation with ads whilst watching from the consumer end that will likely impact the advertisers and their decisions.
Netflix's introduction of Ad supported service allows marketers to look and tap into a new host of inventory and increase the space to scale CTV campaigns. The myriad of insights gathered, preferences and increase in monetization are all a few of the upscale we observe with this move. Infact, Netflix's new move to this allows third party vendors, agencies etc to leverage their expertise with the brand, precise targeting, creating video/display campaigns to be involved whilst Netflix focuses on customer engagement.
Netflix aims to increase revenue with an ad supported revenue stream along with a capped password sharing system and this is yet to be watched however, a move that is now considered inevitable to raise stock prices and one that provides the ad industry an opportunity to grab with great content on the watch!
If you are keen to learn more about Wootag, you can:
When used strategically, interactive ads can be an effective tool in actively engaging with your audience and achieving your final objective through digital campaigns.
Wootag makes your audience a part of your brand and as a result a part of your story.
Leveraging these tools can widely increase the efficiency and the growth spectrum of your Business by converting your viewers into customers using immersive technology effectively bridging the gap. We'd love to hear from you and learn how we can help you.
So, if you're considering using Interactive Videos and want to know more, drop us a line and let's chat about it.
Sources:
https://www.adweek.com/media/commercials-are-coming-to-netflix-what-that-means-for-marketers-tech-and-creatives/
Related posts