#WootagWrapsup2021
Pavithra Sundar, 2 years ago
0
4 min

read
1242
Less than 2 weeks left for 2021 to end! And what a roller coaster of a ride it has been! We at Wootag are extremely grateful for the year that went by and for what's to come, beginning 2022!

Spirits are high to grow and reach newer heights and with that said, it's time to have a look back at the growth and changes brought about this year with lots more in store for the future.
Check out,
#WootagWrapsup2021
New Releases
This year saw a host of new releases on the platform in order to expand and diversify the ways in which we can capitalize on interactivity within digital marketing to meet business goals.
Let's take a look at our top 3 below!

Signals
A Big Release!
Wootag's Signals enables marketers to enable video interactives through weather/sports event triggers.
Enables clients to tap into a new audience segment and use the real-time live events as a trigger to showcase customized marketing messaging and advertisement to enhance the branding experiences on video and display!

Furthermore, marketers can choose a sports event/weather range as a new trigger for the video ad.
For instance, brands that are sponsoring teams can engage with their audience during the live gameplay and even structure offerings based on outcomes.
Slide for Narrative

Wootag's Slide for Narratives allows you to:
Bring attention to specific features
Drive Viewability and audience engagement
Build audience segments by interaction and customise recommendation
Our Revamped Collections!
With Collections, you can
Allow viewers to select their preferred product variant / colours / shapes / sizes etc.
Get Audience close to the conversion funnel with Collections.
New Collaborations
This year saw new partnerships to evolve our growth & expansion!

Introducing,

Wootag X Brightcove

Wootag is now available on the Brightcove marketplace! The Brightcove Marketplace is a destination for customers who look for ways to enhance their video experience and potentially unlock means to drive business objectives and monetization opportunities.
Our integration with Brightcove will help to enable an interactive experience within any video and drive business objectives and insights across different types of video – ranging from explainer, product know-how, (how-to) training materials to marketing videos.
Wootag X TTD
This year, marks the beginning of our partnership with The Trade Desk. Our collaboration allows customers and users of Trade desk to enable Wootag's technology across videos, display, signals across all markets!
New Upgrades
We welcomed Pulse!

At Wootag we have leapt forward in analytics, with the introduction of "Wootag Pulse" for our teams to enhance the analysis and feedback when you run a campaign with us.
Knowing and understanding behaviour signals from Wootag's interactive videos using Pulse is an extremely important step to convert a good campaign into a great campaign!
Wootag's Pulse is our newly launched platform for getting a pulse on user behaviour, which directly impacts the campaign performance. Our partners can now track valuable user metrics beyond the basics of Impressions & Clickthroughs!


Automate your Leads!

At Wootag, we understand the many platforms used to collate your leads! Now, brands can automate them through different channels. You can now leverage the various options for leads, feedbacks, & survey responses that can be enabled directly to be added to your platform.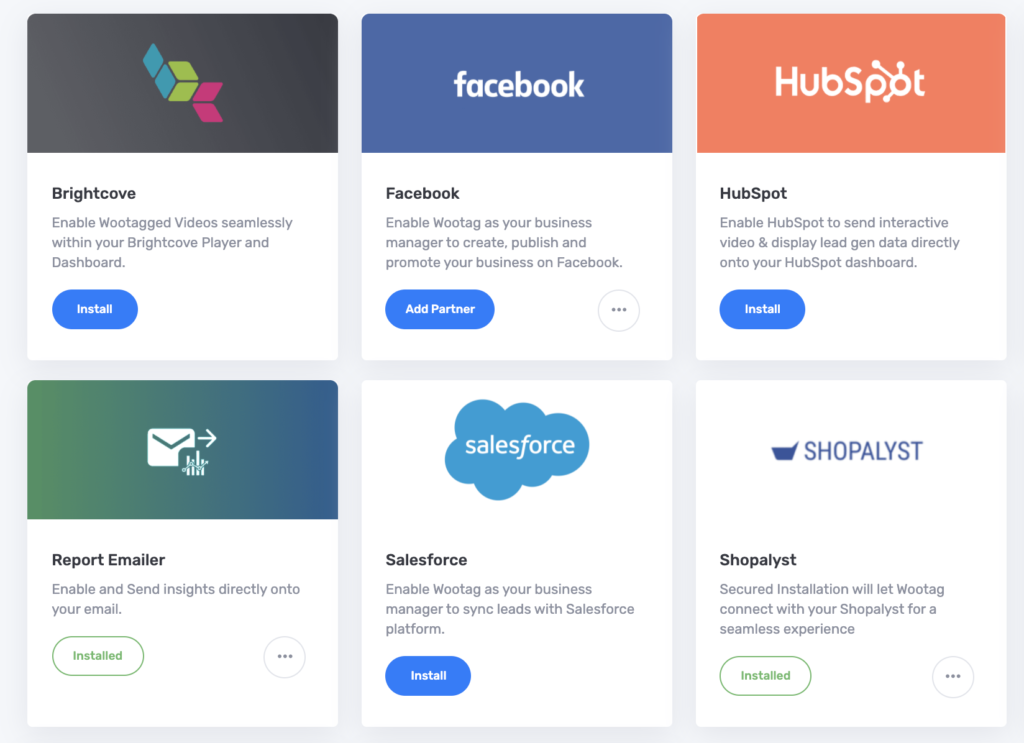 With another year of immersive digital penetration and experience, brands should look at exploring a more targeted approach with their campaigns.
If you are keen to learn more about Wootag, you can:
REQUEST A WOOTAGED MOCK BASED ON YOUR OBJECTIVE
When used strategically, interactive ads can be an effective tool in actively engaging with your audience and achieving your final objective through digital campaigns.
Wootag makes your audience a part of your brand and as a result a part of your story.
Leveraging these tools can widely increase the efficiency and the growth spectrum of your Business by converting your viewers into customers using immersive technology effectively bridging the gap. We'd love to hear from you and learn how we can help you.
So, if you're considering using Interactive Videos and want to know more, drop us a line and let's chat about it.
Related posts