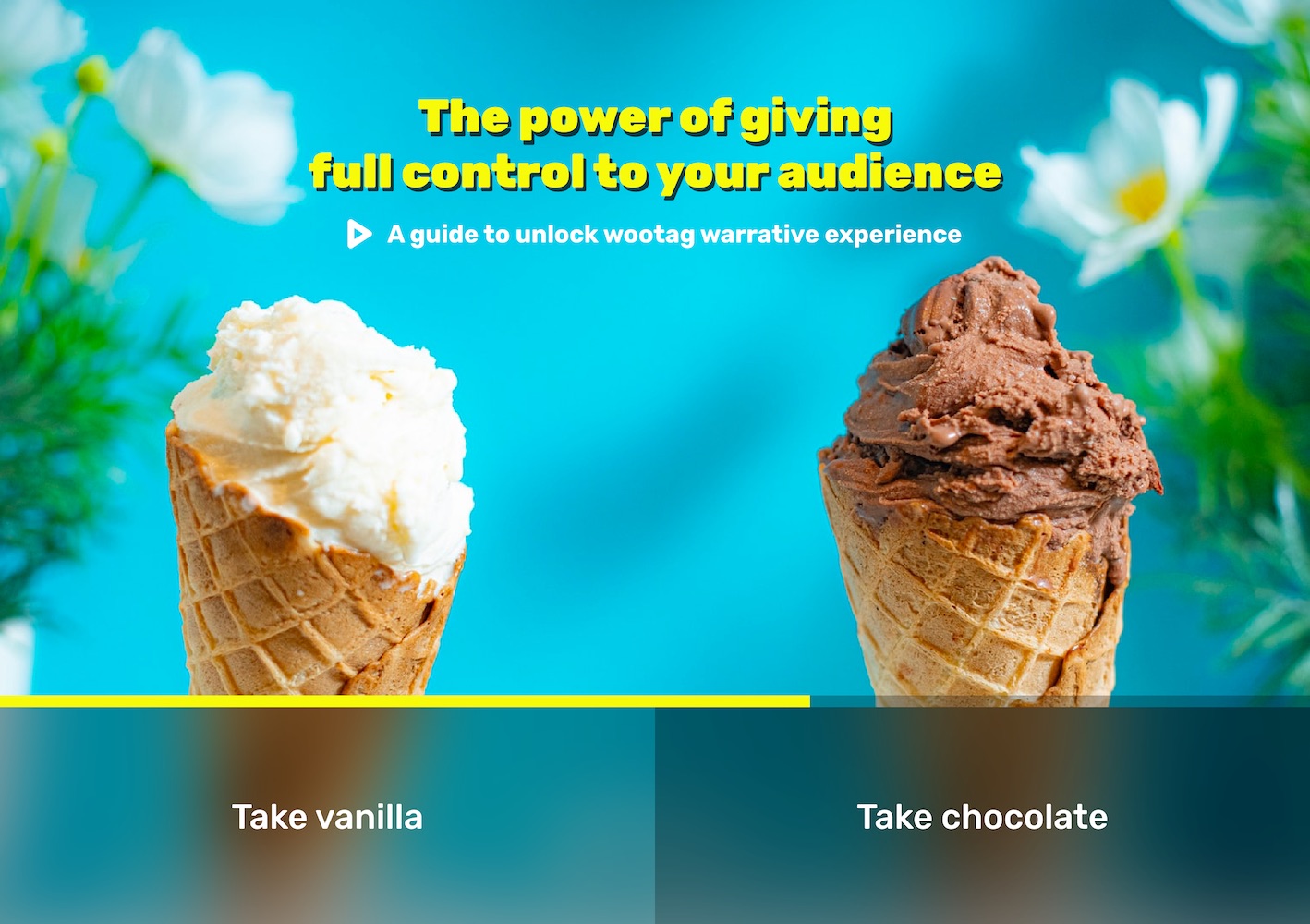 Bandersnatch Way to Interactivity
Raj Sunder, 3 years ago
0
5 min

read
2138
Can viewers control the narrative in a film or video? Netflix proved they could, with Bandersnatch. For business owners and marketing professionals, the success story of this interactive video film is proof that consumer-controlled immersive content is the way forward to boost brand awareness, conversion and loyalty.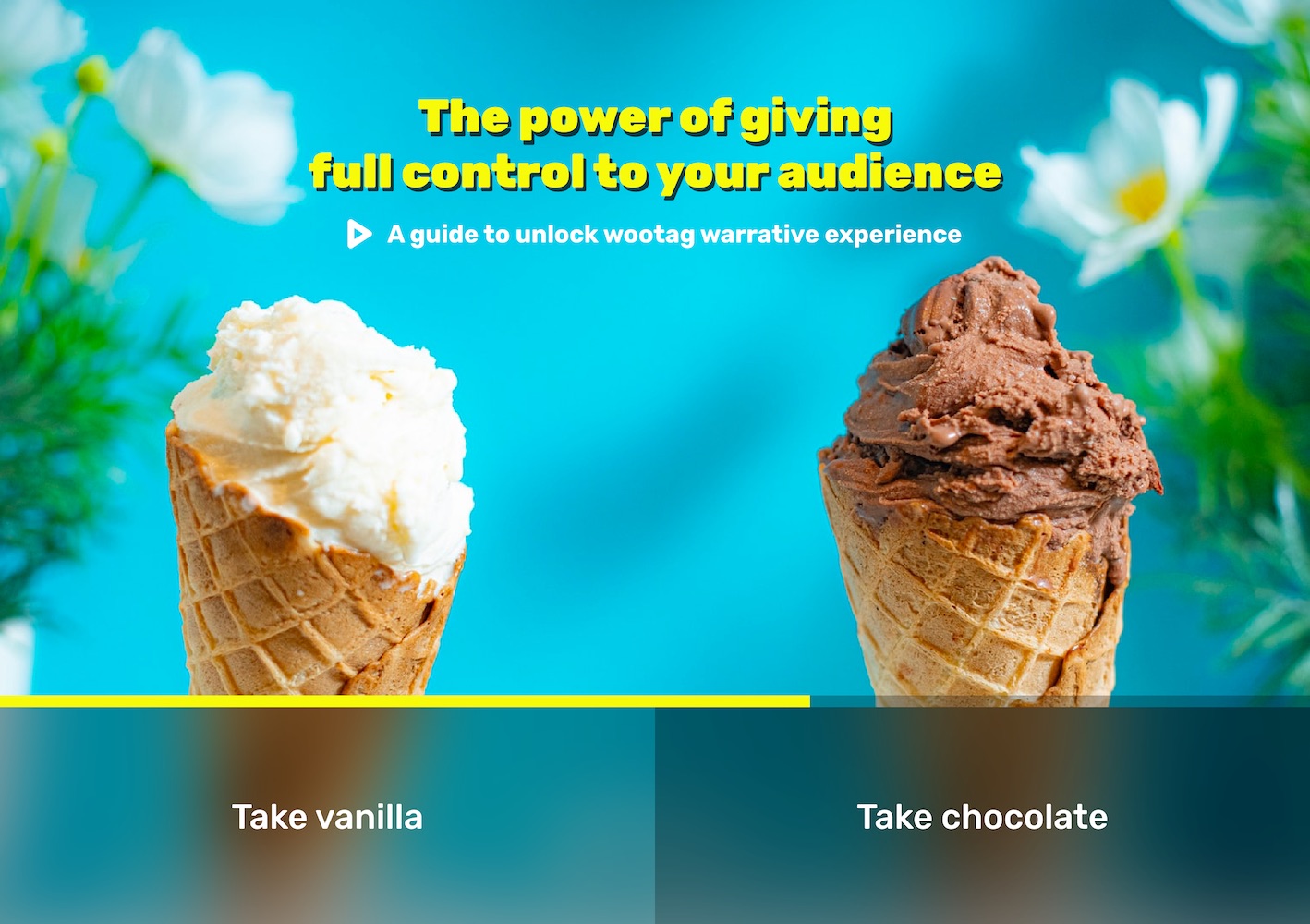 What is Bandersnatch?
A Bandersnatch is a furious, fast and fuming fictitious creature that is impossible to catch as described in Lewis Caroll's novel Through the Looking Glass.
Fans of Netflix, however, associate 'Bandersnatch' with the interactive film that took the internet by storm. Released on December 28, 2018, 'Black Mirror: Bandersnatch' is an episode of the series Black Mirror with a 'choose your own adventure' option.
As the first interactive video by Netflix, the episode starts with a brief tutorial on how the interactive video works. Viewers are instructed to using their controls or remotes to select the "right" and "left" choices displayed on the screen. The choices have to be made within ten seconds, failing which a default 'basic version of the story' is selected.
The story for the Bandersnatch episode was created specifically for the interactive video platform to enable viewers to choose their own narrative that takes their film viewing experience to a whole new, exciting level.
The story is about a young programmer, Stefan, who aims to create a computer game based on a novel he read as a child that followed a "choose your own adventure" narrative. As Stefan begins to lose the balance between reality and fantasy, he realises he is not in control of his life. The viewers make the choices for him throughout the interactive video guiding him to an ending of their choice.
Learnings from Bandersnatch

Choices that viewers had to make ranged from choosing the breakfast cereal, throwing tea, to accepting a job.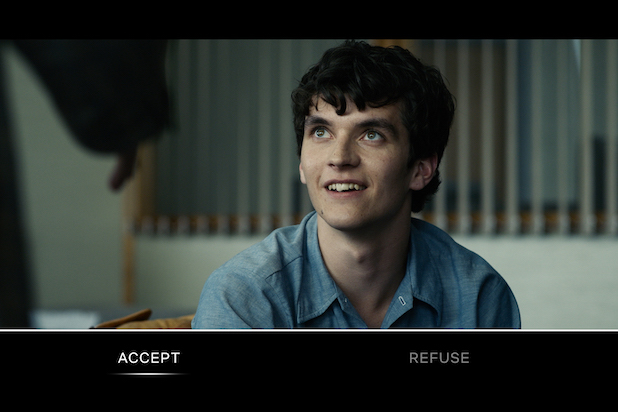 Examining the viewers' choices in the interactive film helps gain fascinating and unprecedented insights into the psychological profile of viewers and the choices they make when they directly interact with entertainment. For instance, the statistics reveal 73% chose Frosties as the cereal, while 55.9% of viewers chose to throw tea, and 73% took the offered job at Tuckersoft.
As a first, the interactive film conditions viewers to make a choice – something that traditional television or film has never done.
Secondly, the interactive video registers the viewer's choice using "state tracking" technology where a TV set in the scene plays the chosen cereal commercial. For Netflix, the interactive technology provided insights on what their subscribers want from a story and what choices a majority of viewers make for the character in the movie.
The success of Bandersnatch and these insights pave the way for Netflix to come up with tailored content that engages its subscribers in a better way.
Ultimately, the interactive video platform and user-generated data combine to create a powerful marketing tool for Netflix with which it can increase its subscription base and enhance customer experiences.
Lean Back to Lean Forward Transition
While traditional television is called the "lean back" enterprise, interactive video is a "lean forward" experience. Case studies show interactive and immersive experiences increase the viewing time and build loyalty towards the film or content.
Consumer behavior is evolving from the traditional passive viewership or consumerism where the viewer sits down on the couch, uses the remote control to switch on the TV, and settles on the broadcasted video content.
The viewer has transitioned to the "lean forward" media where they are engaged and are actively seeking information. There is an exponential growth in targeted customer interaction that shapes the customer experience, which, in turn, affects how they perceive a brand.
Importance of Users to Viewers Experience
Every aspect of the interaction of the user with a brand, product, or service adds up to create perceptions regarding the brand as a whole. Interactive videos help you start a dialogue with your target audience while encouraging them to be active participants and lean forward instead of being passive spectators. Data shows interactive and immersive experiences result in phenomenal engagement levels.
Interactive video has infinite possibilities as a marketing platform:
1. Overlays and hotspots with visual CTA (calls-to-action) that are attached to objects or moving people while introducing new content when clicked on.
2. Video branching with customised viewer-selected options where your audience gains control over the narrative paths in the content.
3. Interactive 360º viewing where branching, hotspots, and overlaying are combined to provide the ultimate experience to viewers.
Here you can learn more about our thoughts on the importance of transitioning from Users to Viewers Experience.
Trends we are seeing at Wootag validating the transition
Having helped multiple brands achieve their marketing goals through interactive videos, we at Wootag have data that validates the transition to lean forward style of engagement.
While 83% of marketing professionals believe in the importance of interactive video in engaging consumers, 72% of consumers prefer to see an interactive video over text to know about a service or product. We have learnt that interactive videos have three times higher conversion rates, with 1.7% of viewers performing CTAs in an interactive video. Brand awareness rose by 1.5 times, while there was a 4.7-time lift in consideration. Our customers have experienced an increase in sales and realize an optimum return on investment.
Summary
At Wootag, we strongly believe storytelling in the digital world calls for the adoption of Bandersnatch-type of immersive technology that encourages innovative thinking and active participation of viewers.
Interactive video is all about driving viewer engagement, boosting conversion, and making the video do all the work.
The success of Bandersnatch shows audiences now increasingly demand more enriched, novel, and powerful interactive video experiences. We specialize in making this happen.
Raj Sunder
Founder & CEO @wootag - Interactive Video Platform for All http://www.wootag.com , Always Learner, Gamer @ Heart, Tennis player,Chelsea follower!
Related posts