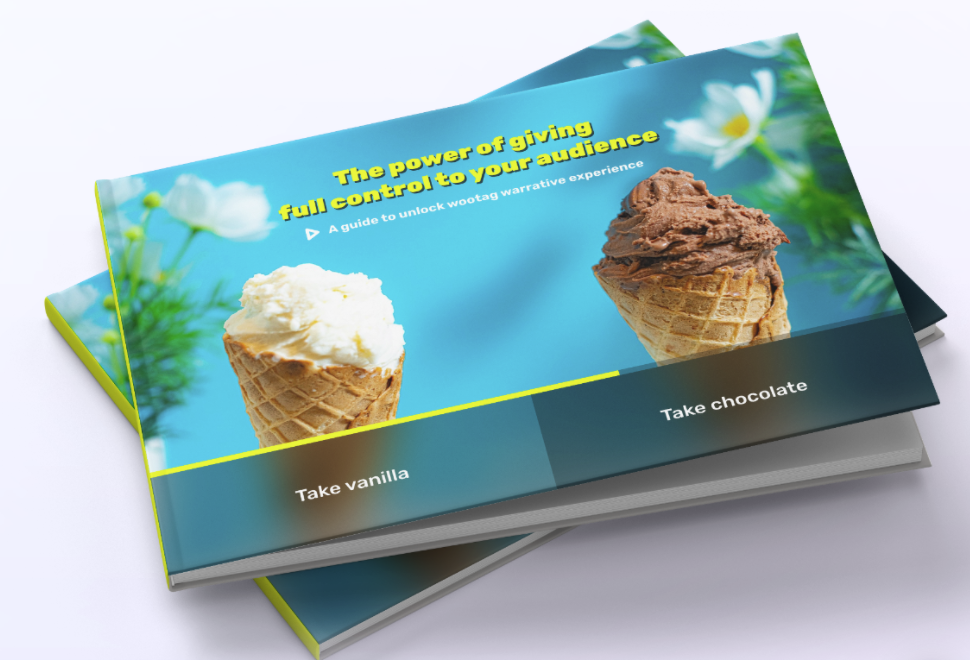 A Guide to Unlock Wootag Narrative Experience
Raj Sunder, 3 years ago
0
1 min

read
1382
Can viewers control the narrative in a film or video? Netflix proved they could, with content like Black Mirror:Bandersnatch and You v/s Wild which revolutionized story-telling.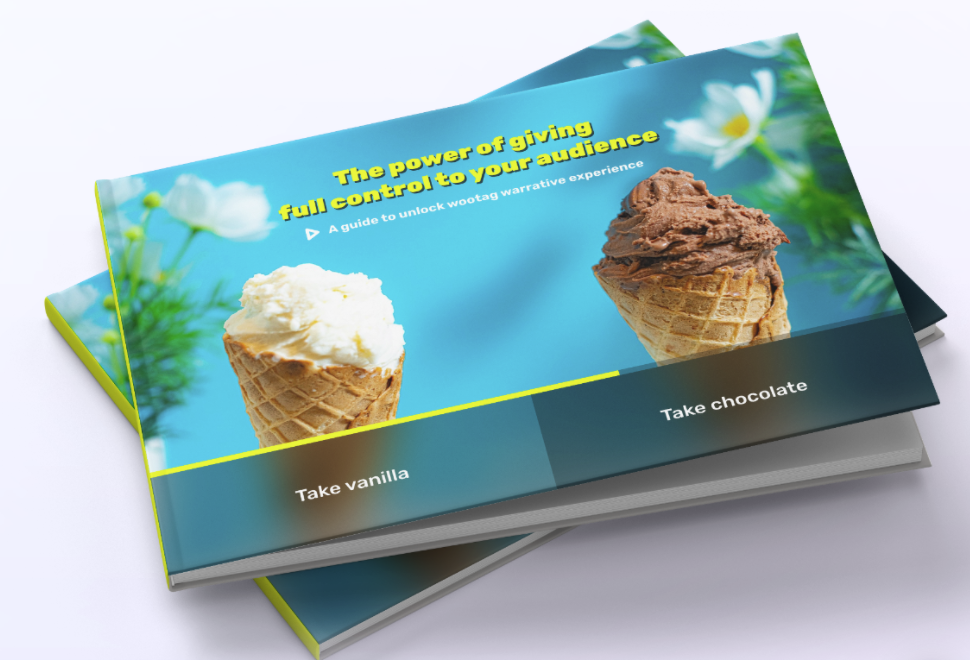 At Wootag, we strongly believe storytelling in the digital world calls for the adoption of Bandersnatch-type of immersive technology that encourages innovative thinking and active participation of viewers. Here we would like to share examples of Wootag collaborating with two different brands bringing two different Creative possibilities for Choose your Narrative Experience to life.
Learnings from Wootag 150 Million+ Audience
Choices that viewers had to make ranged from choosing the breakfast cereal, throwing tea to accepting a job.
Examining the viewers' choices in the interactive film helps gain fascinating and unprecedented insights into the psychological profile of viewers and the choices they make when they directly interact with entertainment. For instance, the statistics reveal 73% chose Frosties as the cereal, while 55.9% of viewers chose to throw tea, and 73% took the offered job at Tuckersoft.
At first, the interactive film conditions viewers to make a choice – something that traditional television or film has never done.
Raj Sunder
Founder & CEO @wootag - Interactive Video Platform for All http://www.wootag.com , Always Learner, Gamer @ Heart, Tennis player,Chelsea follower!
Related posts