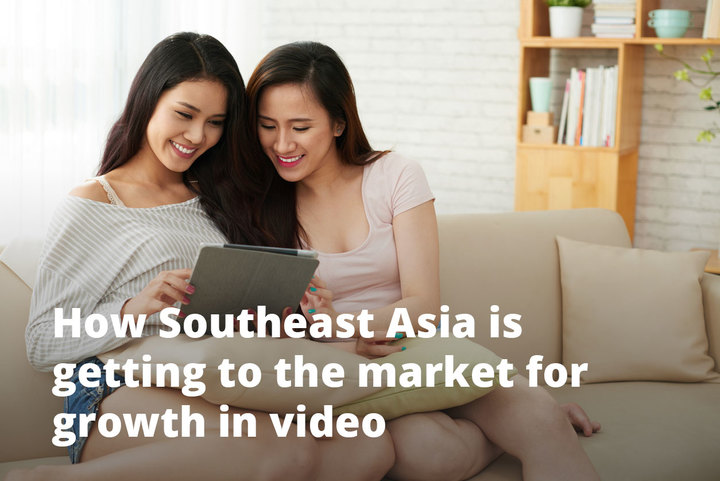 How Southeast Asia is getting to the market for growth in video
Raj Sunder, 6 years ago
0
5 min

read
2244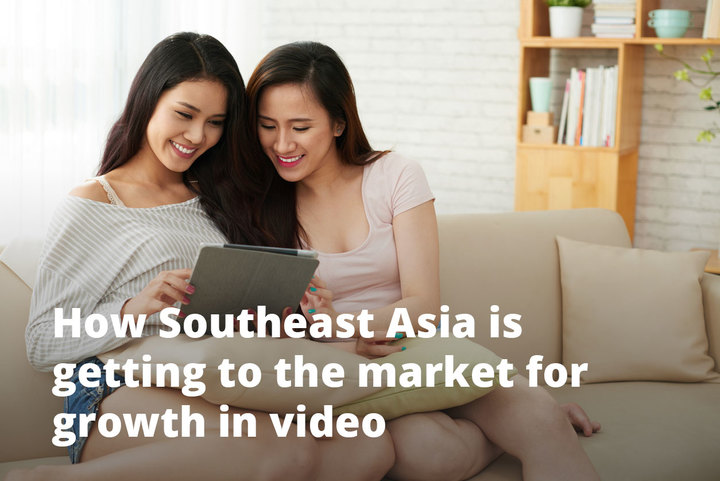 The video sector is tipping its scales and seeing unyielding promise in Southeast Asia, home to the fastest growing emerging economies Vietnam and Indonesia as well as prolific creators of homegrown content Malaysia and the Philippines.
According to a report from Media Partners Asia, there is a forecast for revenue from the video streaming-on-demand market to exceed US$200 million by 2021. The over-the-top (OTT) video sector will also see extensive revamp with the expansion in Netflix in the region posing a serious challenge to homegrown players such as SingTel's HOOQ and Malaysian-based iFlix.
Research firm Ipsos revealed that some 62% of consumers in the top-income bracket watched online marketing videos on YouTube or via social media networks. Nielsen Company also conducted studies revealing some 75% of young adults in Thailand, Malaysia, Indonesia, Vietnam, India, and the Philippines watching digital videos on a weekly basis; and video sharing being the region's most consistent social networking activities.
Research in 2016 by Google and Temasek Holdings, also indicate the expansive rise of e-commerce in Southeast Asia, with a spike from US$5.5 billion in 2015 to US$88 billion in 2025. These figures will account for a total of 6% of all retail sales in the region.  With this volume of growth anticipated, what can content creators do to rein in those hotly contested eyeballs, succeed at driving brand awareness and deliver a stream of steady on-point videos?
Consider other channels apart from YouTube
Content creators will have to have their videos compressed and compliant with the requirements of other platforms apart from YouTube including Facebook Live, Instagram and Line.
According to TechCrunch, Facebook Live has over 3 billion views per day. Video is also rapidly crossing over to Instagram and Line. Instagram Stories is the default way of sharing a up-to-the-minute status update these days with influencers and brands sharing concise, catchy videos of up to a minute.  Line, renowned for its childlike moveable stickers and flashy emoticons is also becoming the app with top market share in Japan, Thailand and Taiwan, according to the Financial Times.
Mobile is eclipsing TV as the go-to channel for video
According to Think with Google, the stakes for mobile to engage audience growth are high. Close to 90% of the population in Singapore own smartphones and television. In Asia, the gap between smartphone and TV ownership is much closer than in Europe and North America.
In Malaysia, the gap between users of smartphones and televisions is 11% and in Thailand, 13% as compared to figures of 33% in the US and 23% in the UK. Household brands such as Sunsilk Philippines created three customised pieces of promotional content to be aired during the morning, afternoon and evening slots. In each slot, content was tailored to give a relevant context and by using a time targeted strategy, they were able to articulate the frustrations and identify aspirations of their customer base. The content was also designed to be insightful, actionable and disruptive.
Southeast Asia's ravenous appetite for branded content
Media agency Havas conducted a study calling on higher brand engagement among Asian consumers. The poll reported some 53 per cent of respondents saying brands improve the quality of life, as compared to 29 per cent in the US and 28 per cent in Europe. With a loyalty engagement rate that is six times higher in Asia as compared to Western counterparts, brands will need to craft content that weaves in data and insight that is of value for their audience. Being nimble enough to stay relevant in their storytelling and drive meaningful, responsive conversations with their customer will be critical to their ability to thrive in the social space.
In Southeast Asia, tailoring to fit the buyer's journey is essential
Shopping is huge in Asia, and it happens everywhere — on your mobile, to interactive screens, to personalised videos. Shoppable videos will allow consumers to take charge of their own online preferences and make purchasing decisions within the actual video.  Merchants, e-commerce sites and retail vendors should start looking at placing video-based ads on customer preferred platforms. Very soon, a brand video is likely to be in itself a walking catalogue and product demo of its best buys!
Utilising video to redefine and expand a platform
Many fast-moving consumer brands are understanding how video lends a sense of immediacy and power to their brand proposition.  Adidas Indonesia partnered with Periscope in their search for Indonesia's most talented footballer. They used live streaming as a way of giving viewers a feel of VIP exclusivity and deepen their emotional connection. Maximising the potential of video on a news platform such as Adnut's tie in with Yahoo Hong Kong is also another way of getting more views and shares. By developing bite-sized nuggets of news events that were easy to absorb, it promoted Yahoo Hong Kong as a suitable platform for sharing a condensed view of such stories. A mobile campaign was also created to rake in more mobile users via a rewards system.
There we go, some of the pertinent and promising trends in the Southeast Asia landscape that show video taking by storm. Next week, we'll have a look at how video can enhance your overall brand effectiveness and how it can drive a focused and productive consumer journey.
Raj Sunder
Founder & CEO @wootag - Interactive Video Platform for All http://www.wootag.com , Always Learner, Gamer @ Heart, Tennis player,Chelsea follower!
Related posts