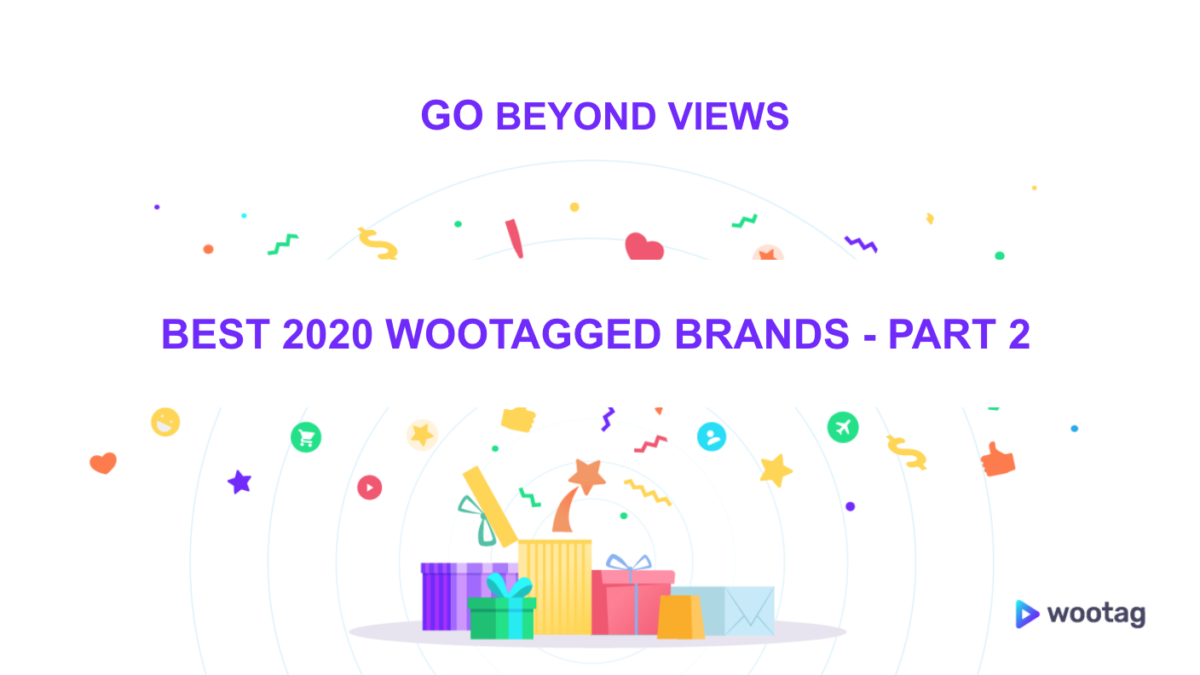 Part 2/2 of Wootag's Best Executions for the year 2020
Pavithra Sundar, 3 years ago
0
2 min

read
1332
Continuing with Wootag's Top Executions of 2020, here's sharing Part 2.
If you missed our Part 1 of this article, summarising a few handpicked Wootagged Executions of the year, do give that a quick read here.
Smart Shine
Smart PLDT enabled its viewers to learn more about its network, its offerings and drove better product retention through the use of Skin format, enabling viewers to browse their landing page for more information.
Interactive Feature: Skin
Selecta
Selecta drove its viewers to interact with the video content featuring Skin and Multi Store template, driving its audience to relevant websites according to their preferences for Selecta's products.
Interactive Feature: Collections
Nespresso
Nespresso introduced its New Vertuo Coffee and Espresso Maker with Wootag's Product format, enhancing product retention while driving traffic to their website to learn more about the product – while watching the video.
Interactive Feature: Product Selector
AXA HK Better Me
AXA drove interactivity with its viewers by letting the users select the "Better Me" option that applies to them from within the video and watching their preferred choice thus customizing their content with Wootag.
Interactive Feature: Audience Intent
Chanel Les Beige
Chanel used the Hotspot feature to enable its viewers to see a showcase of its new collection within the video itself, letting them browse options and navigate them to the purchase funnel for their preferred product.
Uncover detailed insights on audience interactivity with the video to understand your viewers preferences on the products they wish to learn more about, draw patterns on their engagement with each product listed, traffic to the website and more!
Interactive Feature: Showcase
Kurkure
Kurkure enabled viewer interaction within the video through a survey to engage with its audience and for the brand to learn about their viewership demographic and encouraging the viewers to participate in their campaign.
Learn about the audience demographics, visibility of the brand through campaigns and measure engagement and response rate within the interactivity.
Interactive Feature: Survey
Aveeno
Aveeno allowed its users to learn and move towards their purchasing funnel by clicking within the Video itself allowing viewers to be redirected to their preferred e-commerce website to browse through Aveeno's new collection.
Interactive Feature: Skin
Convert viewers into customers with Wootagged Interactive Videos. We'd love to hear from you and learn how we can help you. So, if you're considering using Interactive Videos and want to know more, drop us a line and let's chat about it or you can visit our website.
Related posts