Maximize your video's exposure with the right distribution channels
Raj Sunder, 8 years ago
0
6 min

read
1637
You've filmed your footage and edited your video. But the work isn't complete without first figuring out how you're going to distribute it. You can post it on as many websites as you know, but doing it in the wrong order might mean your efforts going to waste. The manner you choose to distribute your videos is equally important as the content of your video. Videos that do well in marketing always have a proper distribution strategy, and for good reason too. Planning when and where to showcase your videos can be the difference between complete Internet obscurity and a worldwide audience.
In this article, we will share with you a systemic approach in choosing how to distribute your videos and maximize your audience reach.
As a pre-cursor to distribution, Identify the Key Performance Indicators of the content you are about to distribute so you can always measure, learn and optimize to iterate for success.
Distribution Media available for distribution – Owned, Paid and Earned
Building your business and personal assets online means playing in all three areas if you want to gain attention, grow brand awareness and succeed in this fast emerging digital world.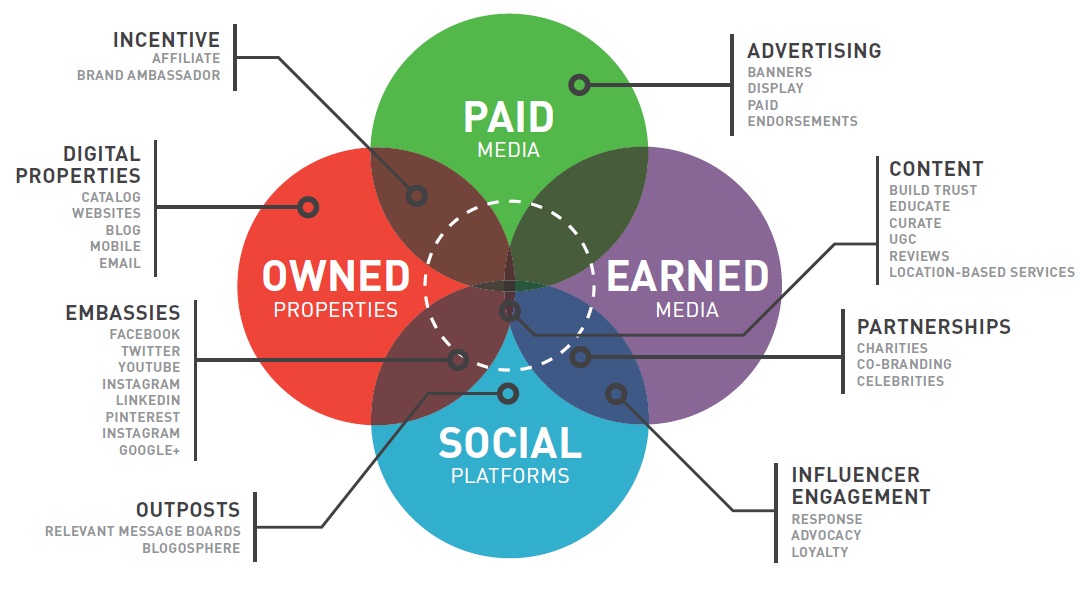 Step 1: Focus on Owned Media
This is where you would start!
Owned Media varies between the site you own or the blog page where you can claim the SEO of the page. Embed Videos on your sites using Iframe or Div and use it as a channel to drive traffic and increase the engagement time.
In addition you can also factor Facebook page, twitter handle, linkedin , Instagram – Captialize the audience on social networks to engage with your content.
Keep a watch out for algorithms that don't give your content exposure to all your audience and you can consider targeted paid boosts to get a wider reach.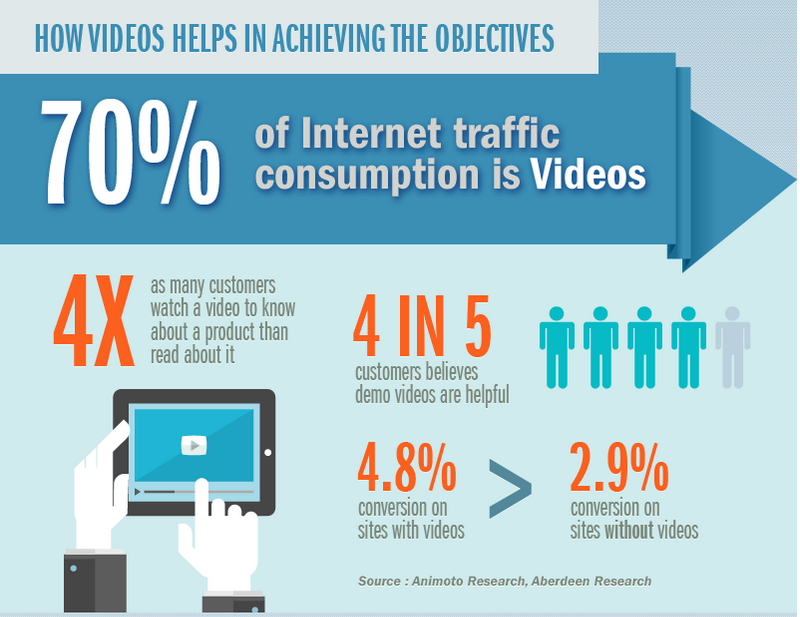 Step 2: Explore different Paid Media
While catering to your current subscriber base is important, expanding your reach is always the goal.
There is no better way ensure you expand that reach than through advertising. This method guarantees your intended audience views your video and hears what you have to say.
Before spending a $ on paid advertising, firm up on your biz objectives and key performance indicator to measure your paid spends. Enable Interactivity on your videos to achieve your biz objectives and also measure ROI with real-time analytics using wootag
Some commonly targeted mediums for advertising
Video banners on popular websites
Sponsored posts on popular blogs and website
Pre-rolls and Inserts on popular video destinations
As part of native feeds on Mobile apps and games
How much you decide to spend and how effective different mediums are depended entirely on your demographic and the type of medium you choose. Structuring the content for a new audience on different mediums.
Step 3: Master the art of Earned Media
Earned attention and media online takes time. It is also the place where savvy social media aware brands can carve out their niche. Done well it can be the major source of free traffic
It should be earned in three key areas.
Social media: Building engaged and passionate followers on social media gives you a powerful distribution network for your content and brand.
Video SEO: Earning the right to rank on the first page of Google or other search engines can be a huge advantage. But you do need to earn this ranking. In essence, it is done with three key tactics. Great content, optimizing that content for your keywords in video titles and phrases in descriptions and accelerating its discovery so that people link to your website.
Instant Messengers: We are in the world of Instant Communication where contents are shared amongst friends or in group broadcast. With over 30bn messages shared in a day only through Whatsapp and it's a medium to tap in for earned media.
This is the holy grail of the three types of media. Earned media is possibly the most valuable of the lot. Through earned media, your videos get shared through the valued opinions of secondary and tertiary sources. People are more inclined to trust and believe a neutral party they know and respect. There is an added benefit of the illusionary truth effect for people who may have seen your ads on other channels. This is the repetition-induced belief that repeated statements are deemed more truthful than new statements, hence more likely to believe your message.
Examples of where earned media might be – blog posts, shared social media posts, influential websites (Reddit, Gawker, Mashable etc) Very much like its name, earned media requires a fair amount of effort to truly reap the benefits.
Careful consideration is needed to analyze where and the necessary approach that has to be taken.
For example, sending custom pitches to different editors of different websites can greatly improve the chance of them featuring your content. By researching past content they have posted that might be similar to yours helps you determine a news worthy angle to begin your pitch.
You may have to re-construct your message to get people to want to watch and read your content. One good website that has the potential to make a post go viral is Reddit. Posting on Reddit is easy, but ensuring your post gets up-voted to the top requires careful planning and strategizing. You will need to frame your content in a manner that ensures you quickly get up-voted. But prominence on sites like Reddit for example, will in turn, lead to other websites being more willing to pick your story up to share to their own audience.
Talk about the power of earned media. While internet-savvy audience are now more skeptical towards advertising, when they see content via word-of-mouth or a trusted source, they are much more likely to believe your message.
Takeaway
While this doesn't have to be a definitive guide to your video marketing strategy, understanding how these steps can help you is a solid first step in the right direction. Mix and match depending on your audience and the budget you have to ensure the effort you took to make your videos don't get wasted.
Drive results and not just views from your video marketing efforts using Wootag – Interactive Video Marketing Platform to convert any Views into Sales, Leads, Engagements on Any Screens, Mediums with Real-Time Analytics!
Raj Sunder
Founder & CEO @wootag - Interactive Video Platform for All http://www.wootag.com , Always Learner, Gamer @ Heart, Tennis player,Chelsea follower!
Related posts