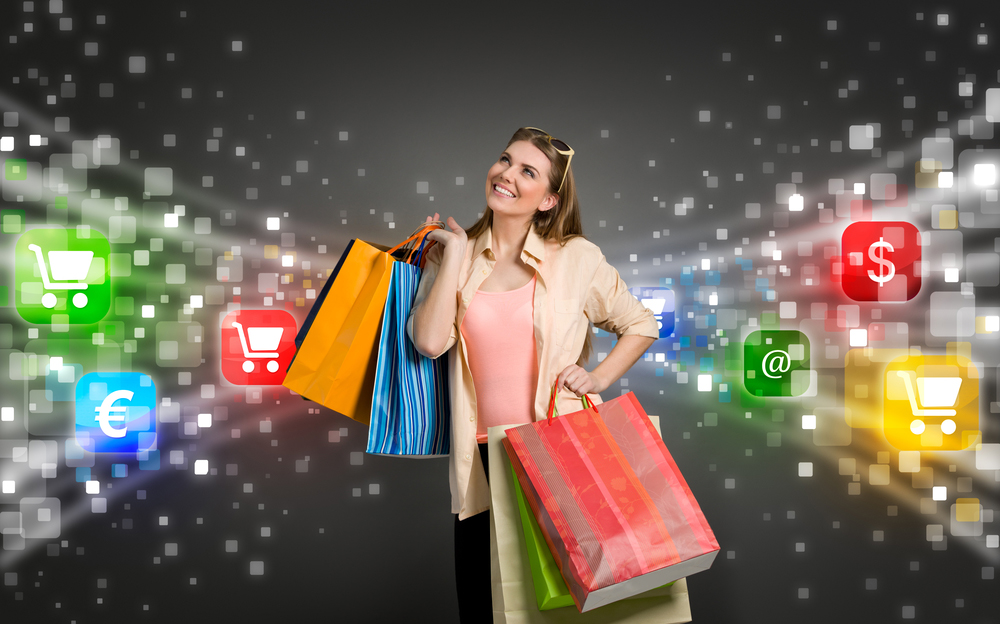 Shoppable Videos – Convert your Viewers to Shoppers
Raj Sunder, 8 years ago
0
5 min

read
1189
Do you believe that generating traffic for your video will give you the best success for your business? Here's a new perspective to consider — in comparison to traffic, tracking your viewers and directing their actions are better ways for you to convert them into customers. 

Video metrics are essential for rating and improving your video so that you get better conversions. By enabling metrics you have a wider opportunity at getting your viewers engaged and ready to purchase. Take, for example, the video for your new clothing range has just been filmed and you want to start seeing results from your customers. To generate a conversion, you want viewers to sign up, install the app, and add the product to cart from your video. As analytics are available on Wootag, these actions can be individually measured and used to review the conversion rate.  

Continue reading to find out how using these metrics will deliver the best experience for your viewers.


Metric #1: Get your Viewers Direct to Cart & Checkout

Let's visualize our shopping experience through a user. For our scenarios, let's call our user Olivia.
Olivia is checking out a new clothing item that she would like to buy. Thankfully, the video she's watching has an add to cart and direct checkout feature enabled. She's able to make an immediate purchase without the hassle of going to another site.
How it works: Potential shoppers engage with the options given to them, such as product size and colour, and they get what they want in just a few clicks later. A short, instant shopping process that brings ease and joy.
Metric #2: Views doesn't return cash – Enable In Video Cash On Delivery

When you focus on traffic, you become concerned with the number of views you get which we have established to be less effective for conversions. Earn more conversions, therefore cash, for your business by choosing to enable In-Video Cash On Delivery.  

Let's say Olivia has added the product to her cart, and she's a step away from making a complete purchase. A quick tap on the Cash On Delivery button and that's accomplished faster than she can say "Where can I buy it?". 

How it works: Potential shoppers fill up their shipping details in a few seconds, which works just the way it does on any e-commerce platform. Embrace In-Video Cash On Delivery for better conversions which will make a success statement out of your video.
Metric #3: Mobile Videos is growing – Convert every view to install

Videos aren't just watched on a desktop. These days, viewers are engaging with their smartphones to get their desires fulfilled wherever they are. Among these users is a substantial percentage who purchase on the go. Take the opportunity to link an app install to your video so that viewers like Olivia are encouraged to shop more frequently as app users.
Let's not forget that you can make even better marketing decisions by adding any of the tracking links from Apps Flyer, Adjust, and others.
How it works: On mobile, the experience involves a simple click that brings your viewers to where they can download the app. The viewer can be re-directed while viewing from an iOS or Android smartphone — letting you reach out to a full mobile user audience.
Metric #4: Get your viewers to say they'll sign up – without the need to ask

Suppose you give viewers the opportunity to take action while watching, what could happen then? It becomes easier for viewers like Olivia to think "Yes, I'll sign up to your product launch right now" and convert. It's incredibly effective when you already have their attention with video content. Your viewer could have spent 5-10 seconds gaining interest in your video, and by showing this feature, their likelihood to sign up would have increased twice as much.
How it works: Viewers fill up the required fields, as defined by you, and you receive them as data gathered and measured from Wootag. Even your own trackers from Apps Flyer, Adjust, and others will offer supplementary data when you need it.
Metric #5: Convert Interested viewers to Subscribers

Imagine you get Olivia's email and phone contact through a successful marketing effort. Now imagine reducing the effort to get email and phone contacts while at the same time opening up to a wider audience online. With Wootag, it is totally possible to achieve both points and gather them through just your video.
How it works: Add this feature to your video and your viewers can subscribe with their contact details by simply spending a minute to fill it up.

Get Started Today

Let's establish that a video marketing strategy isn't complete without enabling the metrics above. Anyone will say that they plan to generate traffic to their video, but you can boost the success rate of viewer-to-customer conversions even more by capitalizing on these opportunities.
Make Wootag your platform for a custom and enhanced video commerce experience — you'll see just how easy it is to get started.
Try out this special 30 days trial offer to any of the plans — Use the promo code "justwooit" today.
Raj Sunder
Founder & CEO @wootag - Interactive Video Platform for All http://www.wootag.com , Always Learner, Gamer @ Heart, Tennis player,Chelsea follower!
Related posts