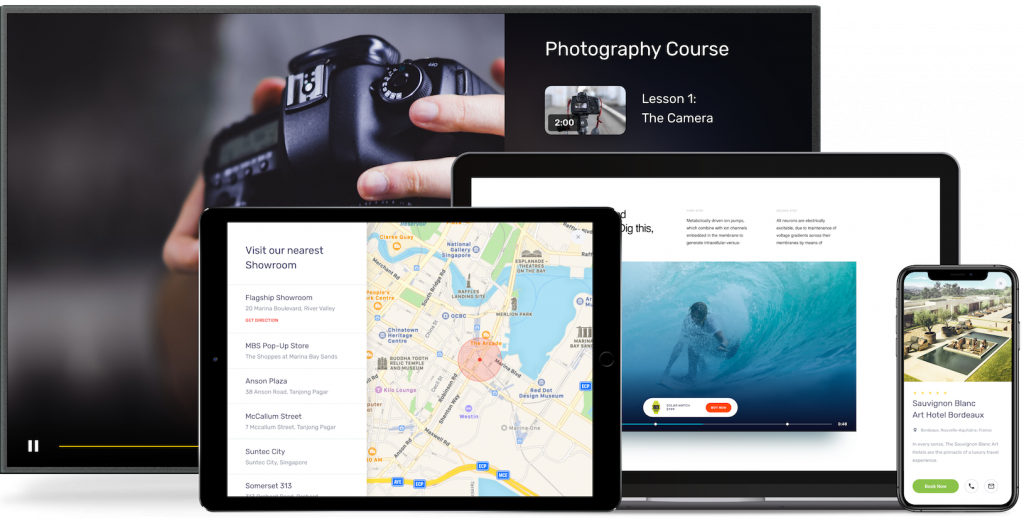 Transitioning from Users to Viewers Experience
Raj Sunder, 4 years ago
0
5 min

read
1555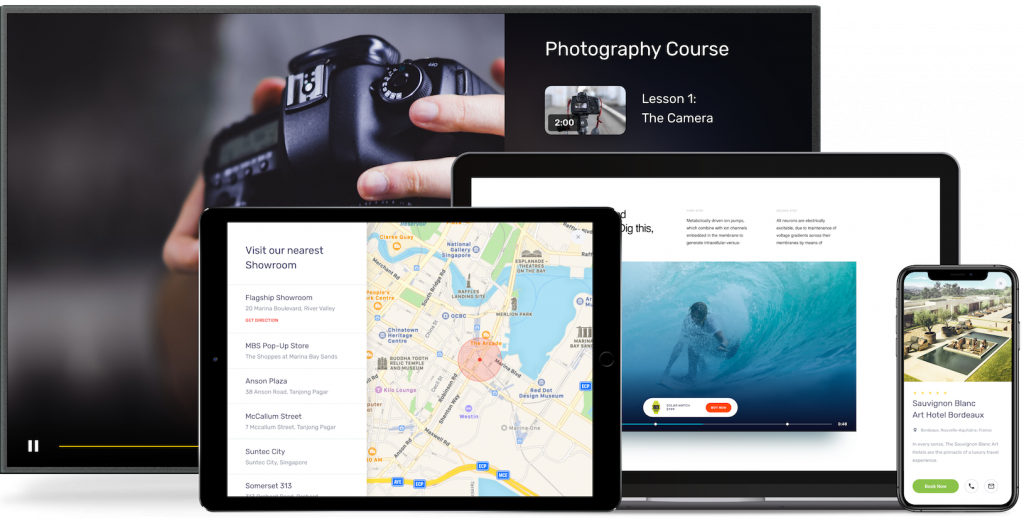 User experience (UX) led the digital landscape transformation over the years. Design thinking evolved even as brands realized that websites and apps needed to be intuitive, easy to navigate and beautiful. While videos started out as a component of UX, they have now taken centre stage as far as creating a holistic viewer experience (VX) is concerned. In fact, VX is the new UX
Learning's from User Experience Across All Channels
User experience (UX) refers to end-users' digital experiences across products. It deals with consumers' interactions with products and their experiences through this process. The experience the user has with each of these channels shapes their overall UX with the brand or company. Failure of UX in any channel has a negative impact on the overall user experience. Despite the focus on UX, a study finds that 72% out of 700 million websites fail to engage users consistently or in driving conversions. Three out of four apps are not used after the initial download.
Why Viewer Experience is Must
The transition to 'VX' from "UX' has already happened. The quality of VX is deemed to be the most crucial factor that determines viewer engagement. VX is not about creating a single isolated video or explainer video on top of the website, but about creating a visual framework that includes multiple media assets all of which fit into the positioning of the brand. Optimal viewer experience is lined to engagement levels, recall and retention, conversion rates, ROI, lead generation and brand loyalty.The compelling power of videos is a major reason why the value of VX is phenomenally growing. People love watching moving images and interactive content much more than any other media. A staggering statistic is that by 2021, videos will comprise 80% of the total web traffic.
Interactive Video: Powerful Statistics
The future of interactive video marketing is already here. These trends for 2019 prove the dominance of interactive videos as marketing tools:
There is a 100% increase in mobile video consumption every year.

On YouTube, viewers watch more than one billion hours' worth of video content every day, while on Facebook, video views per day are more than 8 billion. About 35 videos have had more than 2 billion views as of July 2019.

93% of businesses gained a new customer on social media as a result of an interactive video.

90% of consumers make a purchase decision after watching product videos.

Interactive videos boost viewing time with 88% more time spent on a website with an engaging video.
Key Aspects of Viewers' Experience
A recent study found that irrespective of the business model, the quality of viewer experience is as vital as content quality.
Player and controls: The viewer becomes part of the story rather than being a passive spectator in an interactive video. Creating an engaging, interactive video involves both the art and science of storytelling to ensure the viewer is invested in the narrative. The degree to which the viewers have control over the content determines the quality of viewer experience. When viewers can choose the creatives and have the option of skipping or blocking ads, pre-rolls, their engagement and satisfaction levels deepen.
Interactivity: Interactivity is the key aspect that provides a rich viewer's experience. Multiple interactive functionalities can be built into the video to enrich viewer experience, and some of the popular ones include:
Hotspots: These are areas in the interactive video that are clickable. The viewer is taken to another website or content in the video, such as merchandise pricing or information on a product when they click on the hotspot. 

360

°

views: With this function, viewers are able to see in all directions by dragging the screen in the video frame.

Branches: Made famous by Netflix's Black Mirror: Bandersnatch interactive video, a branched video gives users control over the narrative. There are different paths the user can take to customize and control the content.

Data inputs: These are form fields in the video through which information like age, name, age, and so on can be entered by the viewer.

Quizzes: These combine branching and hot spots to deliver an assessment, and give out a personalized result.
Listen to Audience Signals: An effective viewer experience is delivered by focusing on the five elements of control, frequency, relevance, choreography and execution. Repetition, advertisement overloading, technical factors such as poor quality of visuals, speed of delivery and content discoverability are some factors that hamper viewer experience. Built-in metrics in an interactive video can help you understand the choices your customers make in the narrative as well as what elements promote or hamper viewer experience.
Importance of Videos within Your Sites & Apps Driving Viewers Experience
Embedding engaging videos into the landing pages in a site can boost conversion rates by as much as 80%. Each year, mobile video consumption increases by 100% while 90% access videos within websites. Websites are evolving from being static brochure sites. Successful brands are creating compelling viewer experiences on their websites with the use of interactive videos.
Compliment the Viewers Experience with Interactivity
Interactive videos stand out as the ideal approach to creating an optimal viewer experience. Simple accessibility, user control, visual excitement and built-in value make interactive videos highly impactful and memorable. Interactivity has an amazing ability to boost emotion-driven engagement and sales. An interactive video is the best way to make your consumers feel good about interacting with your brand.
In a nutshell…
The UX movement transformed the digital landscape in a matter of years, and the companies that didn't get on board were never able to recover. Today, the same kind of movement is in motion. Except this time it's not UX.
It's VX (that's viewer experience). And it's huge. – Invision.
Raj Sunder
Founder & CEO @wootag - Interactive Video Platform for All http://www.wootag.com , Always Learner, Gamer @ Heart, Tennis player,Chelsea follower!
Related posts