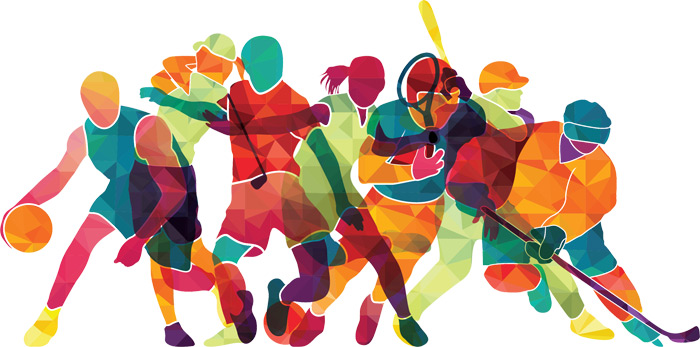 One for the Sports Enthusiasts – Wootag's Sports Signals
Pavithra Sundar, 2 years ago
0
3 min

read
1002
The perceived rush we experience when our beloved team wins the match that we've been looking forward to for months and following to the tee is inexplicable! In fact, it immediately impacts our mood depending on the outcome of the game.
Audience engagement within sports is at its peak with decisions now being made keeping them at the forefront. (We even witnessed this with the European Super League movement!)
It is pertinent that we ask, how can marketers further utilize sports signals to connect with their audiences with relevant messaging and offers?
Here are some interesting takeaways whereby brands can leverage Wootag's signals from Sports:
Brands that are sponsoring teams can engage with their audience during the live gameplay and even structure offerings based on outcomes.
Messages and offerings can further be customised based on both positive and negative outcomes and a host of other signals.
Brands can further build based on individuals/players who are their brand influencers and structure experience and message based on their individual/ team performances.
Amplify your message during breaks encouraging for a quick snack break.
and the list goes on…
Let's take a deeper look at the Wootag triggers that Marketers can leverage the above capabilities within their marketing efforts.
Cricket
For all the cricket enthusiasts! 
With some exciting new tournaments coming up (IPL, T20 World Cup!!) there also comes a host of opportunities;
A number of Wootag's dynamic triggers can engage your audience during the ongoing cricket matches.

| | |
| --- | --- |
| Match Conditions | Team/Player Wins |
| 4 Run Shot | The team hits 50 runs |
| 6 Run Shot | The team hits 100 runs |
| Wicket | A player hits a thirty |
| Wide Ball | A player hits a fifty |
| No Ball | A player hits a century |
| End of an Over | |
| Innings Break | |
Soccer
Here for all the Soccer enthusiasts! 
Depending on what you call it Soccer/Football, each match keeps the viewers on the edge of their seats during a match. In fact, we've now got the Premier League, Serie A to look forward to amongst others in the coming second half of the year. Let's take a look at the possibilities to engage with your audience:
| | |
| --- | --- |
| Match Outcome | Match Conditions |
| Home Team Leads | Goal |
| Away Team Leads | Yellow Card |
| Match is a Draw | Red Card |
| Home Team Wins | Penalty |
| Away Team Wins | |
| Match Ended in a Draw | |
An experience like this is not limited and can be leveraged with other events like Basketball/NBA with triggers varied by the type of sports and it's audience preferences.
Use technology that can help you unlock sports signals within your marketing messaging and objectives. With Wootag signals, brands can now unlock custom interactive experiences based on sports events.
Summary
As a marketeer, it is important to watch out for real-world signals and understand the probability of different outcomes.
Incorporate signals as a part of marketing strategy to drive WOW audience interactions. Based on industry vertical and product range, customize signals and experience based on your business objectives.
Schedule a session with us to learn more.
Interactive ads make your audience a part of your brand and as a result a part of your story. As a fast-evolving technology and industry, there are always new ways to keep up with the times. Leveraging these tools can widely increase your business's efficiency and growth spectrum by converting your viewers into customers using immersive technology effectively bridging the gap.
Related posts