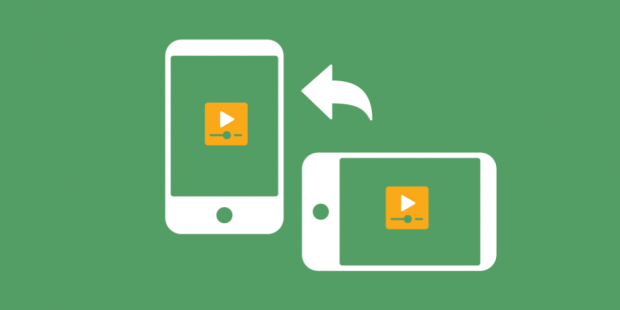 What are the Standard Video & Display Formats?
Pavithra Sundar, 2 years ago
0
4 min

read
1222
Various platforms within the digital space are accessible through devices such as PC, Mobile, & Tablets, all that allow various brands to reach and target their specific audience segment with their brand messaging. In fact, meeting the wants of the public to access high quality videos from the internet can be a challenge for various stakeholders in this process – publishers, advertisers, vendors etc, especially while serving the same ad across devices.
Each platform and devices hold various formats and guidelines depending on the format of choice. Let's take a look at a few of them below.
Interactive Video Campaigns (Horizontal, Vertical & Square)
Before we look at the various types of Video formats/Dimensions, it is important the understand the current landscape. According to the figure below from perficient, we look at the global and visits on Mobile vs the Desktop from 2019 to 2020. We notice that in the past year, there has been a considerable shift in Mobile visits accounting for a 5% increase.
On many digital platforms, we've often observed that interactive videos have been horizontally oriented to mirror a TV-like experience irrespective of the device you are watching it on.
In recent times with the view count on mobile surpassing desktop, we see a more obvious shift to vertical videos in the mix which is mobile friendly.
What is more crucial to learn is when to use which video so let's take a look at that below.
Most of the digital campaigns are shared in an interactive video format with durations ranging from 6 seconds to 1 minute videos.
When users expand on a video, the video/interactivity opens to fit your screen which captures the viewer's attention by eliminating any distractions on the screen. Interestingly, as quoted by impactbnd, about 94% of the time, smartphone users hold their phone vertically. So the use of Vertical video is optimal for mobile screens without having the user tilt their phone to scale/view their video and interactivity full screen.
Expanding on the above,
"Less than 30% of viewers actually tilt their phone to watch an ad, which has led to 90% of vertical videos having higher completion rates than vertical videos."
Onto, Square Videos – that are neither horizontal not vertical but equally crucial. Square video ads are essentially to interactive carousel ads that lets you swipe among multiple images resulting in an above average campaign performance.
Standard Sizes for Interactive Video Ads
| | | | |
| --- | --- | --- | --- |
| | Horizontal Video | Vertical Video | Square Video |
| Download Format | MP4 | MP4 | MP4 |
| Aspect Ratio | 16:9 | 9:16 | 1:1 |
| Dimensions | 1280×720 | 720×1280 | 600×600 |

Interactive Display Campaigns
We can't speak about digital campaigns and leave out Display!

Display campaigns have a primary purpose of driving brand awareness by reaching a larger audience through their placements on websites, blogs, etc. They also assist in improving conversion funnels when used for retargeting purposes. In the end, our goal is not just for people to see the ad, but also drive engagement, interaction and conversions.
There are two kinds of Display Ads – Static Image & Dynamic Ads. Let's expand on Static Image Ads:
"Static image ads serve ads with images that you provide. These ads do not adapt to ad slots and do not evolve based on performance.
There are multiple dimensions and sizes for a display ad. Each have been developed and designed for various purposes and are a key to how the ad is noticed by the end user. As we'll come to observe, the differences may be smaller but the length of effectiveness varies greatly.
What are the Standard Display Ad Dimensions?
300×250
This display banner is the smaller one of the options which does not take up a huge space on a given web page. These ads are usually place in between text content and/or near the end of any article for higher performance. Along with convenience, this ad helps to provide higher viewability through its position between organic content and engagement for advertisers.
336×280
Slightly bigger than the previous 300×250 banner size, this is also an important option for the advertisers. How? Primarily based on the placement of this ad – embedded within text content, side bars or near the end of an article.
300×600
Popularly called as the 'Sky Scraper', this is among the larger banner sizes. This allows the brand or the advertiser to have a larger room to showcase their messaging. Hence, the demand for a visual appeal is greater to get the end users to come and click or engage with the banner ad.
Reporting Metrics
The primary reporting metrics for any Interactive Display campaign are:
Ad impressions
Clicks
Click-through rates
Conclusion
Given the variety of platforms and dimensions, it is crucial to understand the difference and the purpose of each to gain results in line with our objective. Hence, a key question we must ask ourselves is not 'Which type of video/display banner to use?' but rather "which should be used when?".
We'd love to hear from you and learn how we can help you choose the interactive videos or display formats for your campaign. Drop us a line and let's chat about it or you can visit our website.
Related posts