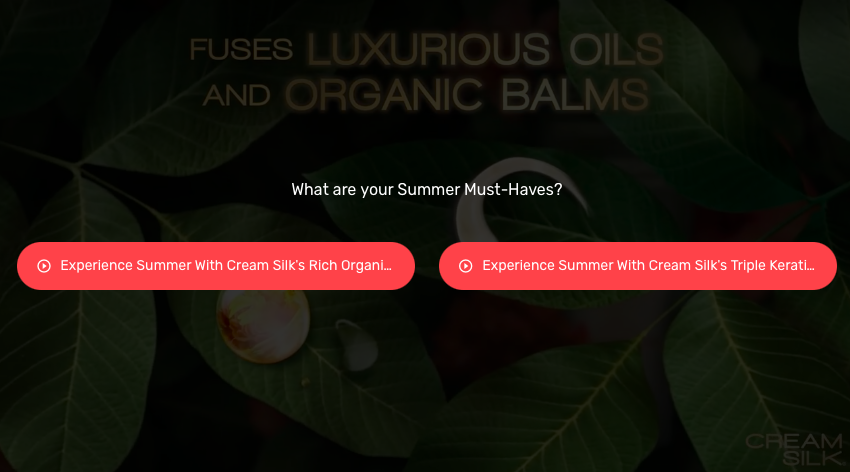 What does Interactive Video Marketing mean for you?
Pavithra Sundar, 3 years ago
0
3 min

read
1168
Imagine providing an experience where your viewers can engage with your video unlike ever before?
"70% of marketers say interactive video engages audiences "well" or "very well," and 68% of marketers believe it will continue to become a more important component of modern marketing mixes – Wyzowl."
Traditionally, linear videos have monopolised the domain of video marketing for a long time. Linear videos were key in marketing efforts for businesses of all sizes but they lacked connection with the audiences. Nevertheless, with the development of video marketing strategies, interactive video platforms are the next step in digital strategies to grow your Brand and engage your customers.
Interactive videos enable the audience to interact with the video content itself in a variety of ways. They are effective platform to drive your marketing objectives linked to business outcomes.
Wootag offers different functionalities in a seamless manner customizable to serve your purpose.
Whether you are a SME or an enterprise, in the digital realities of the post-COVID world, there are boundless opportunities to expand your digital marketing footprint. Virtual is the new normal and organisations are looking to reimagine the way they engage with their customers.
Read on to understand how organisations at every phase of their life can make the most out of Wootag.
Small Businesses
An integral part of launching and growing new businesses is lead generation and customer acquisition, built on a strong understanding of a target audience. But where do organisations begin?
At Wootag, we believe a combined approach in increased brand exposure & lead generation will be an effective solution for companies to facilitate and broaden the customer outreach. With the built in feature of allowing audiences to subscribe, sign up, and/or register while promoting your brand, you can leverage the detailed insights to build a real-time customer base for lead nurturing and potential conversion.
Medium to Large Companies
Organisations of this size have an accelerated growth rate, juggling multiple objectives in place simultaneously to drive sales, revenue and profit targets. Wootag, allows for a combined approach of achieving them through online and offline traction to your brand, through carefully curated features you can add to your videos.
Oftentimes, companies are faced with the challenge of a time lag between their advertised discounts/promotions and customer responses. Wootag's CTA within the video, and Store Locator option allows customers to benefit from advertised Offers/Discounts while watching & an increased response rate from the audience.
With continued focus on customer centricity, Wootag lets you understand your customer base by offering Polls/Questions to understand their preference and need – essential for product development, relevance to your target audience and to sculpt out further marketing campaigns.
Large Enterprises
Large Enterprises are often industry leaders with their presence in the Market going beyond a few years. Given their established standing and rising competition from different players, there is an increased focus on Innovation in Marketing Strategies to continue to capture a larger customer segment.
Firms can leverage Wootag's:
Which is a great example of engaging the audiences in a creative manner to enhance user experience. Gamifying or Branching videos allows for greater engagement and entertaining for the audience making a lasting impact in their minds about your Brand.
In Summary, Wootag makes your audience a part of your brand and as a result a part of your story. Leveraging these tools can widely increase the efficiency and the growth spectrum of your Business by converting your viewers into customers using immersive technology effectively bridging the gap.
Related posts