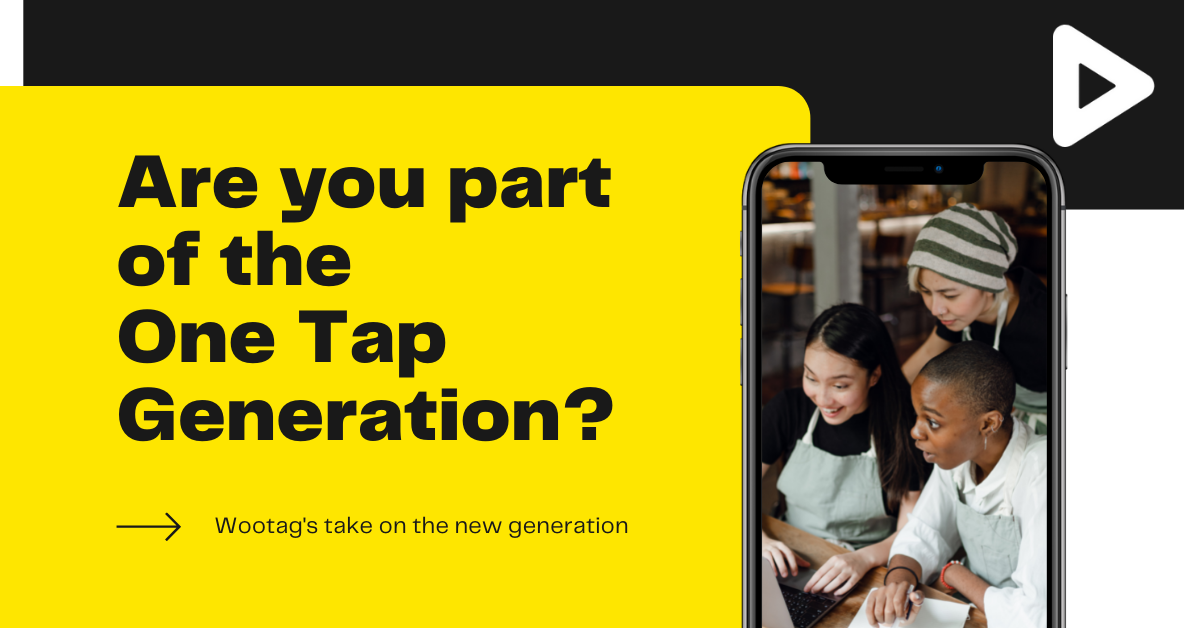 Are you a part of the One Tap Generation?
Pavithra Sundar, 2 years ago
0
4 min

read
944
One Tap Generation
Increasingly, the emphasis on the bracket of differentiation between a Gen Z, Millennial, Gen X is the topic of the hour. We could potentially term Millennials as the group that experienced the visual transition to digital while Gen Z as the group who grew up in the digital age. While the differences include the transition, ease of use and adjustment to the digital era of today; we notice that they all fundamentally share one commonality which will be discussed later in the article.
While defining target audience segments, marketeers often look at divisions that are categorised based on age, geographical location, gender, professions etc. These factors aid in determining the preferences of your audience and how their brand caters to them.
However, an increasingly valid perspective from the end user is that, even across age brackets convenience is of prime importance. As Venturebeat quoted, this convenience and the people preferring it come under an umbrella called : "One Tap Generation".

"The Typical One-Tap Generation user expects their interactions to be mobile-native and very easy to navigate on a phone screen. All actions are expected to be metaphorically as efficient as a one-tap or thumb swipe."

What does this mean? The One Tap generation is where people prefer their objectives (be it purchase, sharing & accumulating information, etc) to be completed in as few steps as possible, i.e. they seek a seamless experience. Apps like Tinder and Instagram with their 'Stories' have risen in popularity primarily due to the ease they provide the end user in navigating the app and its content with a single swipe and a single tap. Wootag capitalises on this user behaviour and preference to help Brands enable their audience to engage with their content to a greater degree whilst ticking their business objective.
Read on.
Wootag catering to the One tap generation
Wootag simplifies the viewers experience in interacting with your videos. How?
You can also, REQUEST A WOOTAGED MOCK BASED ON YOUR OBJECTIVE to learn more!
Mobile Native
It's not news that we absorb a majority of information through our handy dandy mobile devices. Be it current events, streaming videos online and a frequent exposure to various brands to our liking. Additionally, on a daily average, at least 4 hours is spent using mobile devices amongst waking hours. This well establishes the scope of tailoring ads to mobile devices.
At Wootag, you can leverage mobile marketing with interactivity enabled across devices, best suited for your target segment.
Efficient – CPMs can be adjusted in real time and scaling is easier.
Flexibility – Mobile ads offer the flexibility required to adjust the look & positioning of an ad.
Consumer experience – Programmatic ads win over banners as they arouse curiosity in the audience as its related to the content the user likes.
Reach – Programmatic ads are often informative which increases the chances of the content being shared.

Swipe/Tap to Buy
A contributor to lack of conversions is often the number of steps to complete a task. As an end consumer, it's convenient to have and participate in a simplified process. That is, one click away from a purchase button (considering purchase intention as the objective).
Wootag simplifies this process by allowing the user to be led to the purchase funnel in one click or a swipe through experience of your product catalogues to amplify your brand offerings.
Personalised Experience
Audience segments comprises various age groups often termed as Millennials, GenZ, Boomers and a commonality observed is they all respond positively to a well catered personalised experience and targeting. Insightful data about brand marketing strategies are useful to continue sharing and promoting this experience – i.e., understanding your audience better only to use the data for more precise retargeting leading to increased conversions.
Here is how we enable personalization at Wootag:
Build Interactive experiences for persona based segmentations.

Furthermore, mirroring the experience offered by social media apps such as stories allows for longer engagement with brand videos and messaging leading to better retention rates.

Use Wootag signals to amplify interactions based on the individual events.
Enable Wootag lead functionality as a part of the last mile interactivity.
If you are keen to learn more about Wootag, you can:
When used strategically, interactive ads can be an effective tool in actively engaging with your audience and achieving your final objective through digital campaigns.
Wootag makes your audience a part of your brand and as a result a part of your story.
Leveraging these tools can widely increase the efficiency and the growth spectrum of your Business by converting your viewers into customers using immersive technology effectively bridging the gap. We'd love to hear from you and learn how we can help you.
So, if you're considering using Interactive Videos and want to know more, drop us a line and let's chat about it.
Related posts