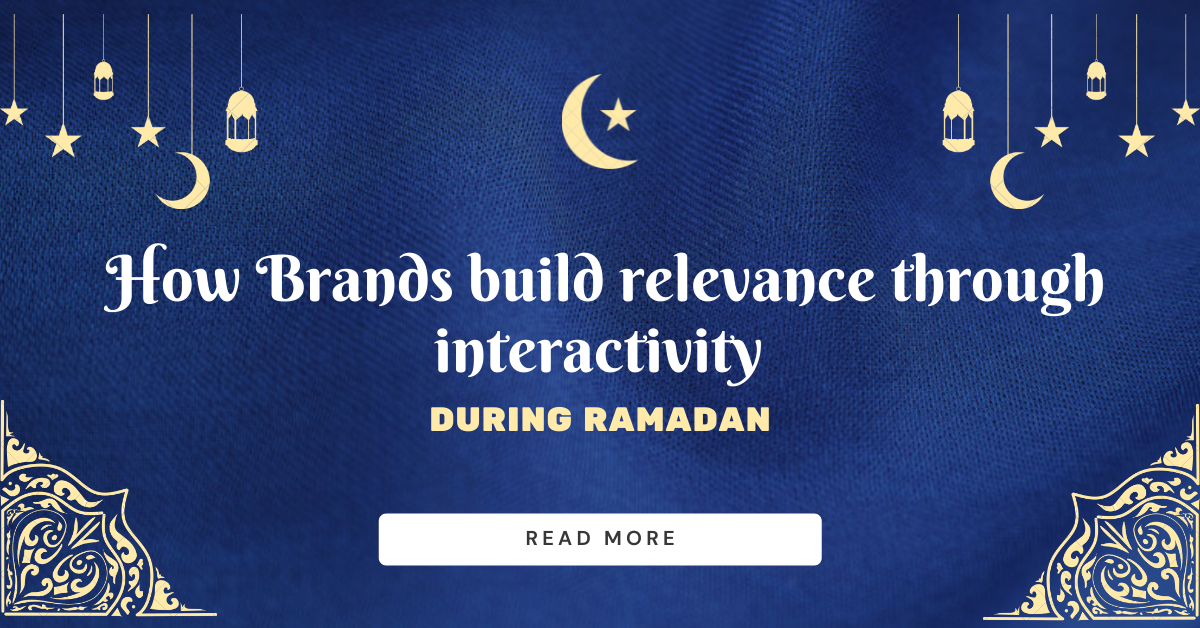 This Ramadan, Build Relevancy to drive Awareness!
Pavithra Sundar, 1 year ago
0
3 min

read
1084
Ramadan Season is here and with it comes the opportunity for marketers across different industries and regions to jump on the plethora of opportunities this season provides.
Why is this important?

As a Marketer, it is extremely vital to understand customer behavior. And this behavior is tied close to seasonality in the form of festivals in this case for an example. It is crucial to understand as it's tied to their way of life, their likes, preferences and habits.
Seasonality allows the opportunity to amplify brand presence which impacts app/sales growth, traffic to the website, and audience engagement.

Audiences await such special moments/days for 'Never-Seen-Before' discounts/offers/sales. Infact, with each occasion, the demands within chosen few verticals are higher than the rest. For example, Valentines Day presents brands like Cadbury to capitalize on this occasion to increase awareness as well as their sales.
Ramadhan is a festival that is celebrated largely in the INSEA region. It is celebrated by joining friends and family for Iftar to break their fast, participate in Eidul-Fitri and enjoy the spiritual calmness for the period that it brings.
For marketers, it presents a chance to focus on enhancing local and customized strategies for its audiences.
With the focus on making the audience feel understood & presenting them relevant ads, here's a Wootagged experience where you can showcase meals during the times people can break their fast and the dishes they can make.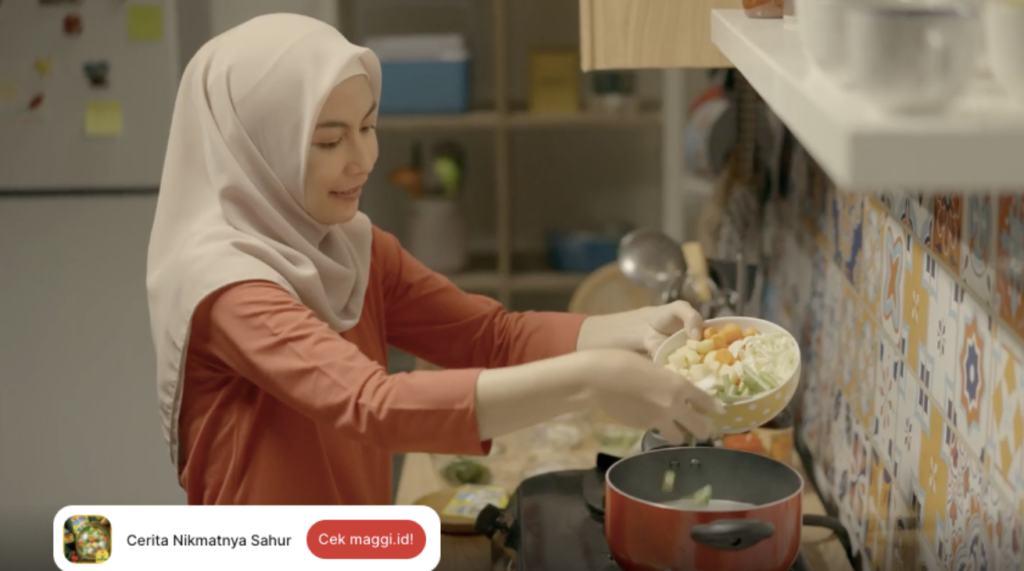 Present the audiences with ads in their local language and share content that they can enjoy during their time with family & friends
Show meal options by TIME/MEAL of the day so its relevant with the times when people will break their fast, enjoy celebrations with their families.
User behavior during Ramadan is interesting to note to understand what are the brands doing to leverage this opportunity to connect with their audience and to drive relevance.

In 2021, Wootag observed:

1. A 9.5X Uplift in Traffic and Click Throughs to the Brand Website during Ramadan which is greater than the uplift observed during other months in Indonesia itself.
2. A rise in the number of campaigns during Ramadan catering to verticals like – Personal Care, F&B, Movies etc.
3. The sheer volume of impressions driven during Ramadan was higher than other months seizing the chance to increase and expand brand reach.
These user insights are useful to blank on a blank canvas to expand brand and marketing strategies this Ramadan season and engage actively with your loyal audience.
As rightly said by Maria, Regional Manager of Remerge,

"A great ad experience is proven to reactivate lapsed users and drive re-installs with brand recall"
It is imperative,

1. To understand customer sentiments during Ramadan.
2. To foresee and predict their possible behavior changes during the period
3. Each vertical, be in e-commerce shopping for attractive discounts, or F&B brands expanding awareness should note of 'Dynamic' experience by
Time of Day
Type of Promotion
Target Audience
Relevant Messaging
Etc.
Key is Relevance, Personalisation & Localisation.
With this, we at Wootag would like to wish everyone who celebrates Ramadan Mubarak!
If you are keen to learn more about Wootag, you can:
REQUEST A WOOTAGED MOCK BASED ON YOUR OBJECTIVE
When used strategically, interactive ads can be an effective tool in actively engaging with your audience and achieving your final objective through digital campaigns.
Wootag makes your audience a part of your brand and as a result a part of your story.
Leveraging these tools can widely increase the efficiency and the growth spectrum of your Business by converting your viewers into customers using immersive technology effectively bridging the gap. We'd love to hear from you and learn how we can help you.
So, if you're considering using Interactive Videos and want to know more, drop us a line and let's chat about it.
Related posts