How to create a highly effective video campaigns
Pavithra Sundar, 5 years ago
0
7 min

read
1730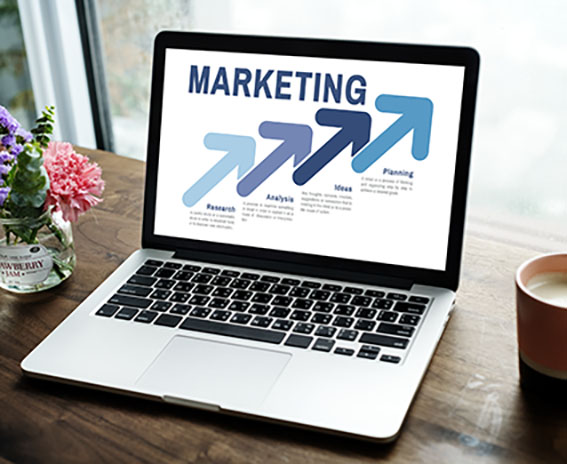 Creating a piece of video content is no easy feat, so it goes without saying that we all want it to perform! Perhaps you want to increase traffic to your e-commerce site, improve customer engagement or achieve higher brand awareness. We can't tell you how many times we have faced the same situation! Here are some of the success tips we religiously follow and its shown us promising results! We hope it does for you too.
Video Marketing Strategy
First, to kick off your video marketing campaign, you need to have a video marketing strategy. This might sound like common sense, but you would be surprised how many marketers underestimate this and end up not doing it!
Define your goals
Choose goals for your video marketing campaign. Sometimes there are tradeoffs with videos. You cannot have it perform across all metrics. Let's take a 2 min short story for example. Now the creator of it may want to reach the highest number of people possible, and so the goal might be high video completion rates. However, if the creator wants high engagement rates, i.e. people navigating away from the video to a landing page, it might reduce video completion rates but increase traffic to the landing page; so there will be a tradeoff.
Know your Audience
It is crucial to gain a deep understanding of who your customers are and what motivates them. For example, buyers of fitness lifestyle wear might be ideal for targeting gym memberships, fitness supplements, or fitness products. If you can successfully do this, you would be able to drive motivated consumers to your website, rather than passive viewing of your landing page. Motivated consumers = healthy ROI on campaign spending.
Select the right distribution channel. Think Facebook pages, Instagram, instream and outstream advertisements. If you know your target audience, you know where they consume content. That is where YOUR video content should be to connect with the audience easily.
Be creative
Now that you have got this down perhaps you are wondering how you can get consumers of your ad actually to click on your ad?  Be creative, catchy, make it memorable and appealing to the specific target audience. If you do this right, along with being in the right place for your target market, you will get a high response rate. I'm browsing golf clubs, and I see an ad for training to get two strokes off my game? Awesome! Entertain and evoke an emotion of the viewer.
Video length matter
Video length is a tricky thing, but what we know for sure, the trend over the last decade proved the value of shorter advertisements. Gone are the days of long form commercials, there is no place for that in the online world. Videos as short as 15 to 30 seconds have seen great results, but this can vary based on region and distribution channels. We would recommend to dive into past data of your campaigns and use that to predict future performance.
Include a call to action
Incorporate a call to action, that's the most critical part of your video ad campaign, the chance to motivate your audience to take steps toward becoming a customer. However, the caveat here is, consumers are only going to be motivated to click on your product if they feel it will provide real value to them, regardless of your sales tactics.
Add Interaction to Video
Yes, we know this is cheeky, recommending to use our product, but we wouldn't put this here if we didn't think we could unquestionably provide value! Interaction within the video will set your video apart from the majority of advertisements that are not using interactivity in ads. This will shift your viewers to active viewing as they may feel more engaged, and this will show in your data when active viewers convert to your goals!
Some of the advantages of interaction within videos are:

Interactive Video Statistic
Interaction drives engagement by allowing viewers to choose what content is relevant to them and access more information without being redirected to another webpage. With a simple click/tap, they can find the nearest shop, shop the products, book a hotel or subscribe to a newsletter. By being mindful of how you add interactions to your video you can increase engagement, views, and CTR simply and intuitively.
Let's take a quick look at a comparison on results from linear/traditional videos vs interactive videos:
Linear video advertisement  vs interactive video advertisement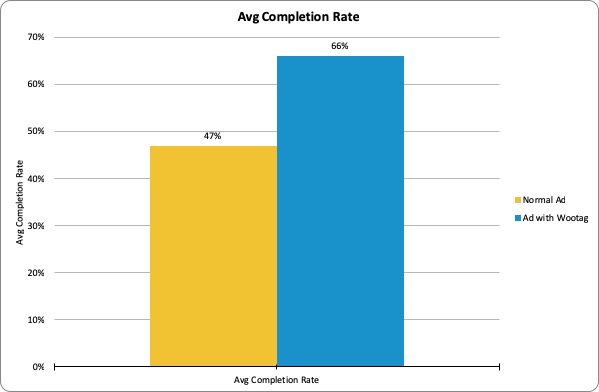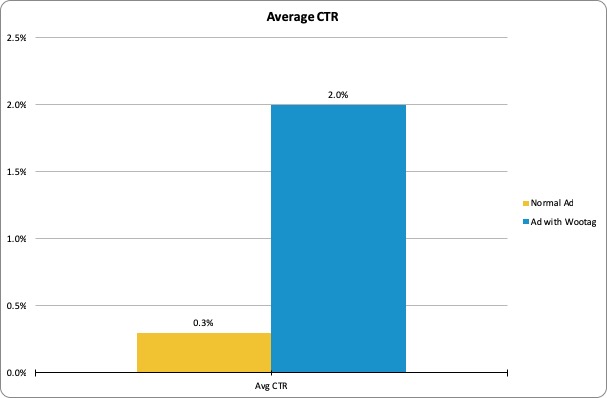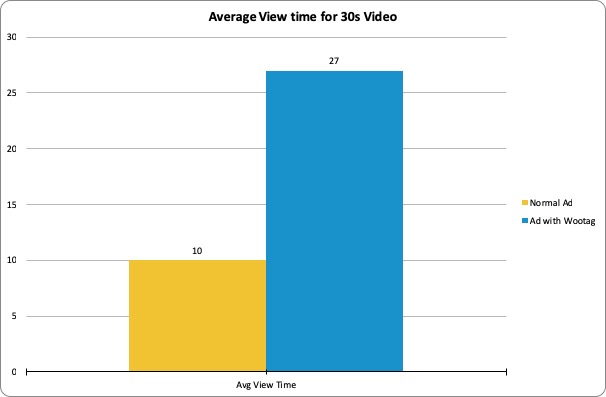 The data speaks for itself! To interact or not to interact is the viewers choice, but even zero interaction is a choice that the consumer made which is more data than a non-interactive video ad.
Interactive Video Marketing Examples
Interactivity in video ads can accelerate positive behaviour of your customers and drive significant business value. Just check these creative executions of interactive videos which increased performance:
Harley Davidson
"Battle of the Kings"
Harley Davidson effectively used Wootag video interaction to conduct a voting contest to pit custom built bikes against each other. You've got to check some of these out, they are beasts!

Visa's execution was able to generate an incremental interaction time of 6s when viewers clicked into the interaction point driving awareness uplift.
Prudential
"Interactive recruitment strategy."
Prudential uniquely caught potential employees' attention with a catalogue of options for job scopes that might not have been known to exist in an insurance company!

A new style of approach to HR marketing drove 6.6X uplift of viewers to interact within the video to learn more about jobs available in Prudential. Watch the Full video here!
Nestle NANKid
"Binge Watch" execution
Nestle leveraged on brand ambassador young NANkid Scarlet Snow and Wootag's platform to create a series of advertisement with an episodic implementation! Viewers could binge watch her whole Swiss Adventure without ever leaving the first episode.
This unique style of video advertisement execution drove 7X uplift of interactive views within the video to view more of her Swiss Adventures. Watch the full video here!
YSL
"Holiday Shopping Fever"
Last holiday seasonal offer by fashion brand YSL showed off their special deals with a beautiful showcase style gallery right within the video!
YSL's seasonal execution drove 3X uplift of traffic to the YSL e-commerce site. Watch the full video here!
Key Takeaways
No matter if, you are a small, medium or enterprise business you should consider including video content in your marketing strategy. According to Cisco "by 2020, there will be almost a million minutes of video per second crossing the internet, and this will account for 82% of all consumer web traffic". Though 64% of marketers see a video as the most challenging type of content to create, it is definitely worth to invest in it, not only because interactive videos are the market trend, but also because it drives awareness, engagement, and revenue (Ascend2's State of Content Marketing). By adding interaction to your video ad or content, you transform the viewer experience and capture valuable data and insights about your potential customer behaviours which allows you to adapt your video and e-commerce strategy in real time for more engagement, views, CTR, and eventually higher sales! If you want to start today with interactive videos, sign up for a demo now and create your pilot project today! You can also check out more inspiration and examples of interactive videos here. Start your interactive video journey now, the future awaits!
Related posts