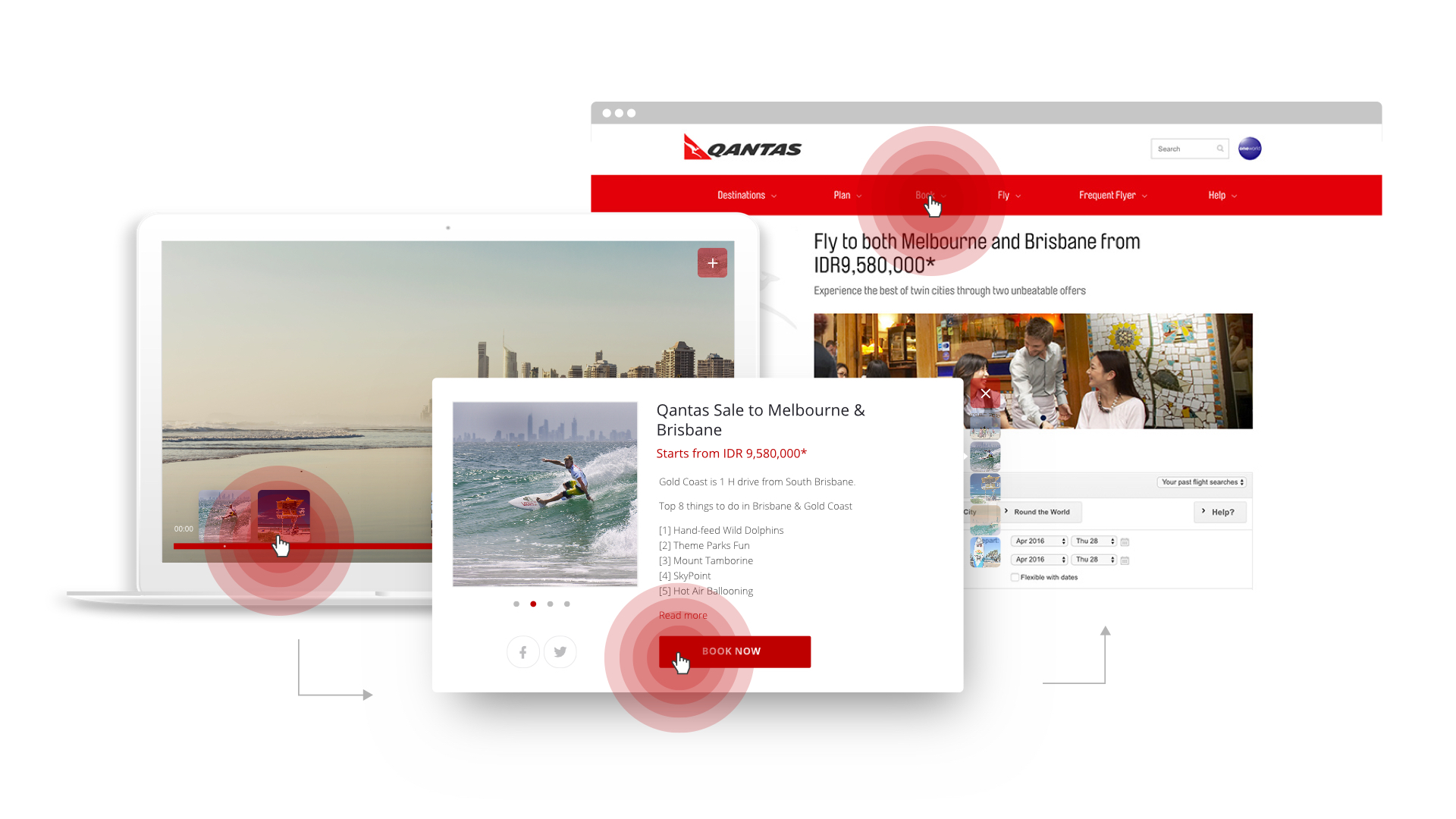 Travel Diaries – Converting Viewers to Travellers!
sharmila, 7 years ago
0
4 min

read
1064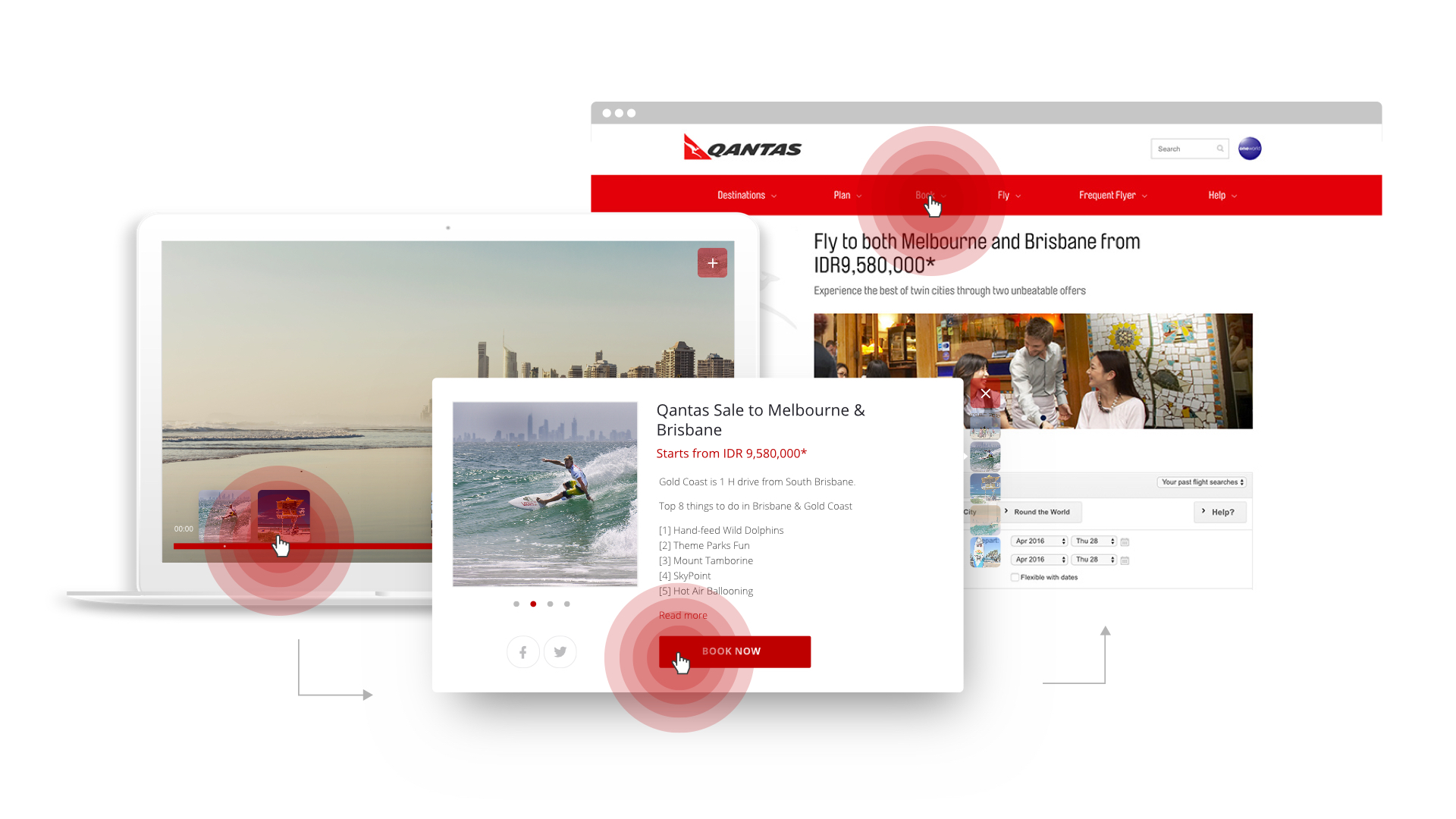 The word research follows the word travel. We all admit travel is no longer a simple affair of booking tickets and just following suggestions on what to see. Everything from flight tickets, to resort bookings, to places to see and places to eat is well researched before the actual bookings are made. In a nutshell, people want to see a little bit of their vacation even before they actually get there.Here is where video marketing helps. Show your customers a glimpse of the future and help them book their vacation in one click. Here are a few examples of how video marketing is an effective tool in planning a holiday.
The Qantas way to show you the best of the gold coast and get you there


This video filled with beautiful images of the Gold Coast is a quick preview of the entire place and a chance to book tickets right away. Qantas captures the beautiful beaches and scenic locations of the Gold Coast and gives offers on tickets to Brisbane/Melbourne at the same time.
Not just that, there are links to what you can do in Brisbane/Gold Coast, information on theme
parks, etc. The video will pique the interest of the viewer to explore more and make relevant
bookings. By giving the viewers a link to your social media page, they can stay updated on all your offers and events.
Key objective: Include booking options in your video, converting viewers to travellers.
2) Baros Maldives shows you a glimpse of your interactive dream vacation!


A beautiful resort with scenic views all around. This is the entire vacation of most people in a nutshell, when they want to just unwind and not worry about a jam packed schedule.The video by Baros Maldives does a wonderful job at accentuating the surroundings of the resort, while giving a preview of their own facilities.All you have to do is link offers or special promotions with a video like this and it becomes a one stop booking spot. Make sure you balance the visuals by combining the resort features along with the surroundings, making it an experience video and
not just a blatant advertisement of the resort.
Key objective: Highlight all the facilities of your resort. Include the surroundings and near by attractions. Link such videos with booking options that allow viewers to book packages that give them the best of everything.
3) Garuda Airline's unforgettable Interactive moments 

The Garuda Indonesia Travel Fest video gives a whirlwind of opportunities for all travel lovers.This a great video for their target audience, which is people who are ready to pack their bags and head towards any direction they feel like.By showcasing their best deals spread across various places, the video generates interest to explore more options.This is great video content to consider when you are giving offers across various places and you want more people to visit your website for details. Provide links to a specific offer or tag multiple offers through the
video making them choose the destination right there.
Key objective: Emphasize on all the offers in one go. Showing the viewers that there are plenty of offers to avail, and giving them the link to each- what more can a backpacker ask for!
Invite viewers with an experiential walk-through


Morissey is a hotel located in Jakarta which wanted to give potential guests a feel of what it's like to
stay there. Not only does this accurate portrayal of the accommodation enable the brand to be more trustworthy, it also summarises the entire experience in less than three minutes, which is much more efficient than having to scroll through a whole gallery of images. The tags inserted into the video with Wootag's platform also allow the viewer to find out more about what they're seeing at a particular point in time.
Key objective: Keep the video content generic but provide links to specific events, or directions to local attractions. Emphasize on seasonal events in links. This is a preview, a research tool and a booking slot all rolled into one video.
Now that you are all set to help people plan their vacations here are a few tips we want you to consider while curating your marketing video.
1) Highlight offers in your video and link them right after to help your audience finish the
booking process in no time. While researching for their holidays a lot of people look for exciting offers to avail. Emphasize these offers in your videos.
2) Get in touch with travel bloggers with a large following to curate your video. They bring a personal touch to the video and talk about many lesser known facts that still make a place interesting. Again provide offers through the video and the blogger's personal website to reach a wider audience.
3) Remember travel is about experience. Include the "experience" factor in your videos instead of merely highlighting the features of your resort or holiday destination.
4) All travelers are not the same. While some are looking for an adventure, others just want to sit back and relax by the pool. Curate content keeping your target audience in mind.
Related posts