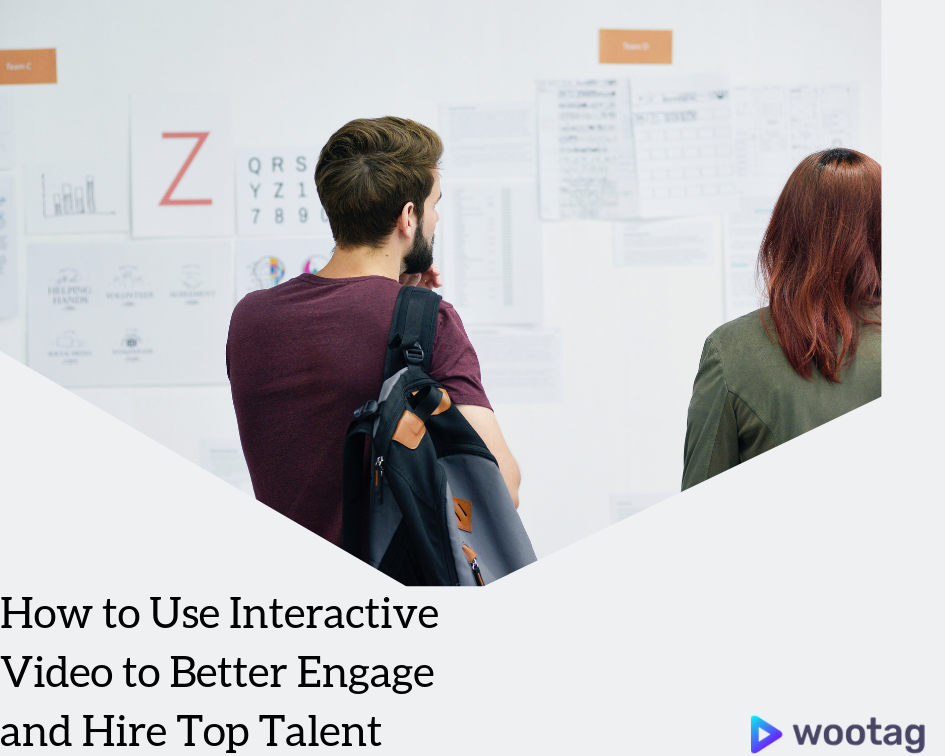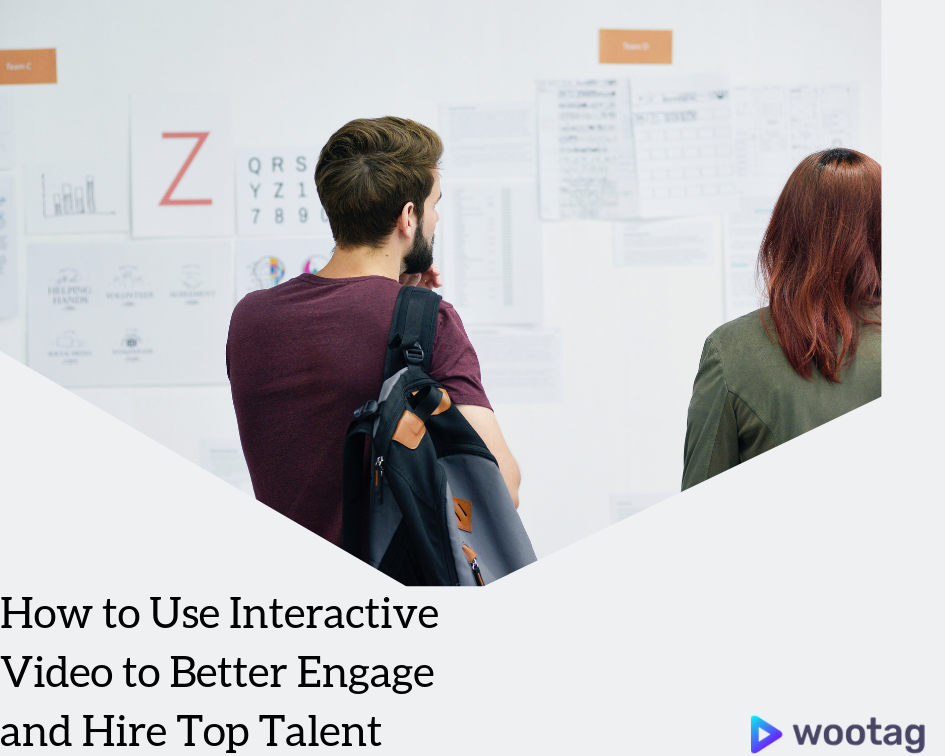 There are a gazillion reasons why video needs to be a core part of a company's recruitment strategy. Videos can help businesses attract attention, bring more candidates to the table, and present the company's story and vision in a compelling fashion. This translates into improved candidate experiences and more applications.
The Video is the Way
There is no debate on the topic of video being the king of content today. As time progresses, we will continue to see video becoming the norm across all forms of marketing. This is already happening.
We already know that video makes up almost 80% of all internet traffic on the internet today. This is precisely why many employers across the globe have started using video content to improve their chances of drawing in the right kind of talent. So, it would be best if you didn't think twice about following in the footsteps of such organisations.
There are many ways in which video content can be used in the recruitment process. You can add content that highlights every step in the candidate journey. You can also use videos to highlight your brand, explain the hiring process, present your employee value proposition, thank the candidate for applying and even carry out an interview.
Using recruitment content videos can also improve your SEO. You'll find it easier to make it into the search results. According to a study from Brightcove, recruitment content videos boost the organic traffic from SERPs (Search Engine Result Pages) by over 150%. That means if you add recruitment videos to your career page, you will rank higher in search results. Search engines, especially Google, love pages with video content on them.
Candidates love recruitment videos. You see, people in general, love videos. Proof of this lies in the fact that people share videos more often than they do images or test. According to a study by Wordstream, videos are shared 1200% more than images and text combined.
So, if you include videos as part of your job listings, more people will share those postings or listings. As a result, more people will come across your postings, thereby you can significantly increase the number of applicants.
Finally, recruitment content videos enjoy more views. The job market today focuses heavily on candidates. So, to hire the best people, you need to make sure your videos stand out. These videos also contribute to an increase in your job posting views.
A CareerBuilder study found that job posting supported by video content are 12% more likely to be viewed than postings that aren't supported by video.
So, it's relatively clear that video is the magic format today. It contributes greatly to the recruitment process. However, as video technology is more accessible today than it was a few decades ago you can easily incorporate to your strategy. What this means is that every employer out there is capable of making a recruitment video. So, how do you stand out in a market that is congested with video content?
Interactive Video – increase curiosity
Well, you go a step further by making use of Interactive Videos. As the name indicates, interactive videos contain interactive elements. They allow the viewer to decide the narrative of the video by making choices. It's almost like playing a video game.
For instance, the viewer can click a link in the video that takes them to a particular segment wherein a specific topic is discussed. Interactive videos are a relatively new concept in HR  and employers who leverage them have a significant advantage over their rivals, especially if the competition hasn't already caught up with a trend.
Interactive recruitment execution that drives results
Prudential uniquely caught potential employees' attention with a catalogue of options for job scopes that might not have been known to exist in an insurance company! A new style of approach to HR marketing drove 6.6X uplift of viewers to interact within the video to learn more about jobs available in Prudential.


However, how do you make sure your interactive content video is engaging? Well, here are a few tips.
An engaging interactive video should contain characters and a scenario that the audience can relate to. The goal is to make viewers or candidates care about the decisions that they're about to make. Good interactive videos put the viewer in the shoes of the person that they're viewing.
For example, a healthcare company might showcase a crisis manager attempting to solve a crisis in the company. Here, the video can offer choice points where the candidate can make a choice to learn how to solve situation. The outcome of that choice can be communicated via another short segment within the video.
This way, you force the candidate to commit to the narrative. More importantly, it can help you assess the candidate's expertise and knowledge. Also, the candidate gets to enjoy a "first-hand" view of how things are to be handled and what's expected of him/her.
If the candidate is genuinely invested in knowing the outcome, it means that you've struck a chord. It also says that the candidate is taking things seriously.
Add Interactive Calls-to-Action
Recruitment success is dependent on making the right offer to the right person at the right time. An interactive engagement video makes this possible. Old school methods such as cold calling don't focus on the candidate. Instead, they focus on the employer and their demands. Focus on a well-crafted interactive recruitment video that will engage the prospects and deliver better results.
Make sure there are enough options to encourage the candidate to replaying the video after you've struck some balance and made the narrative resonate with the audience. You see, repetition allows the candidate to grasp the entirety of the message being communicated.
By encouraging the candidate to go through the various scenarios repeatedly, you make it easier for them to know what's expected.
Leverage power of interactive video
If you want to effectively attract and show prospect employees what your company and people are about, showcase company culture, office environment, share a peace of everyday work environment to a future employee. Use one of the best working tool available in a market – interactive video. Engage young people by designing and showing meaningful talent journey while you improve and drive successfully quality of your hire for your business. Leverage the power of interactive video recruitment.
Watch more Interactive Video execution here!
Raj Sunder
Founder & CEO @wootag - Interactive Video Platform for All http://www.wootag.com , Always Learner, Gamer @ Heart, Tennis player,Chelsea follower!
Related posts