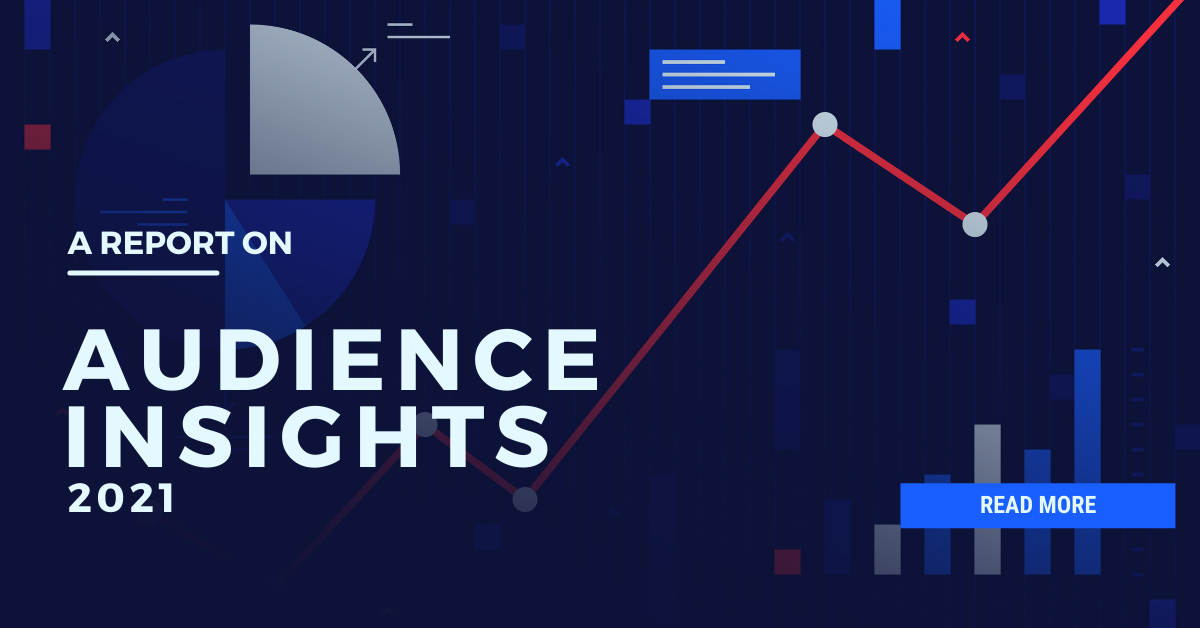 Introducing Wootag's Official 2021 Audience Insights Report! 
Pavithra Sundar, 1 year ago
0
7 min

read
4849
Before we delve further into what the insights are and what we can refer from them, let's take a look at understanding why are audience insights and its related information relevant to us?
Let me start here by quoting, Chad Stoller from IPG Media brands who mentioned:

"Insights, at the end of the day, are the currency that we operate on."
What does this mean for us?
Primarily, with the expanse of technology and data solutions in every vertical, audiences have now shown visible preference in customised and personalised communications, offerings and services from their favourite brands. Brands that take advantage of audience insights have data backed up information on understanding their target segments and what strategies can be implemented towards them for the maximum retention and a first class experience.
To maintain a drive up your ROI, it is evidently crucial to stay ahead of the curve by transforming to the needs of the time, industry and the audience.
Why?
With the onset of the global pandemic, audience behaviour has had a drastic effect ~ year on year. For many, with the new indoor confinement, unquestionably led to a shift towards a prominent online presence. Whether that is for online shopping, larger exposure to ads, higher participation in customer surveys, feedback and communication; the change is not linear which pushes brands and agencies to take to insights to understand their audience better.
Wootag's Audience Insights
With the development of video marketing strategies, interactive video platforms are the next step in digital strategies to grow your Brand and engage your customers.
Interactive videos enable the audience to interact with the video content itself in a variety of ways (including branches, data inputs, quizzes) and are an effective platform to drive your marketing objectives linked to business outcomes.
Wootag offers different functionalities in a seamless manner customizable to serve your purpose.
Whether you are a small business, a medium enterprise or a large corporation, in the digital realities of the post-COVID world, there are boundless opportunities to expand your digital marketing footprint. Virtual is the new normal and organisations are looking to reimagine the way they engage with their customers.

If you'd like to view our Audience Insights report from 2020, click here to Download!
Viewership & Engagement
In 2021, we observed a 2.5X Uplift in the growing number of audience and have been served with an innovative Wootagged ad! The increase is well in line with an increasing trend in the number of brands, agencies exploring the path of interactive marketing for their audiences and meeting their set objectives.
Given this pattern, it's pertinent that we dig deeper into the behaviour patterns of the audiences to understand what it is that makes their audience tick.
In comparison with Engagement rates of that of 2019, we've observed a rise in engagement rates with an uplift of 1.3X! So, with the increase in the number of people served with an interactive ad, it's well translated into an active engagement from the audience with the brand.
Video Duration
Overall industry consensus known to all is the preference of short form over long form videos. However, this statement excludes factors of type of content, provision of interactivity within the video, target audience and more!

However, let's have a look at the most preferred durations with built in interactivity.
As observed, the audience overall prefers content between 15-30s with a minimum average view time of 11s which translates to a minimum reach of 50% of the video watched. Additionally, with interactivity, on average 7 seconds are spent in interacting with the elements of the video that promotes consideration of the product and/ brand itself.
Verticals
While a majority of the industries have had their journey of unique transformation, a few of them took to interactivity and customisation with Wootag to serve their audience a seamless experience.
The top verticals we observed and served include and not limited to:
Personal Care
Business & Finance
Automotive
Each vertical has their unique features targeting different segments and objectives. For example, Personal Care brands focus largely on providing an easy one stop shop experience for their customers while expanding the scope of "shoppability".
Business and Finance brands have realised the need for a medium to engage with their customers to offer customised solutions and services according to the needs of their audience from the comfort of their homes/devices.
And lastly expanding on the automotive industry, where promotions involve a more lean forward experience with booking test drives, sign ups for the latest deals and first come first serve services.
One size doesn't fit all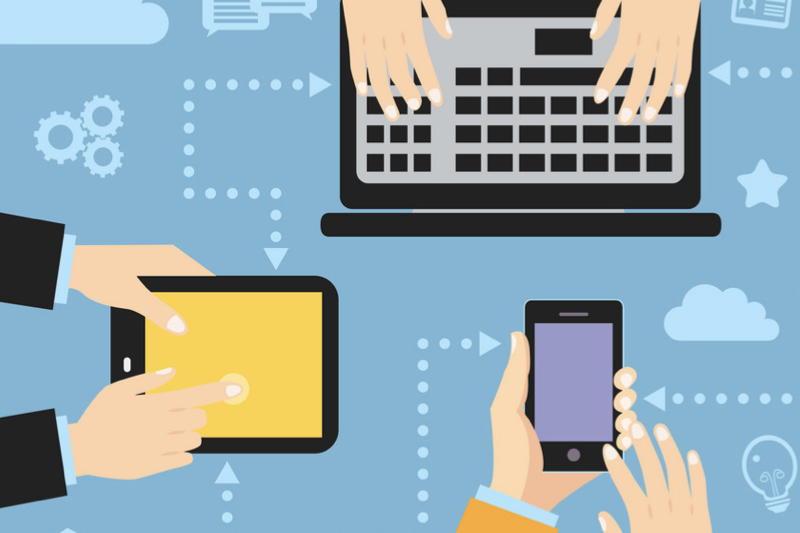 (Source: VectorStock)
Nowadays, each unique viewer means of consuming content has been across devices. Over these, wootag's interactivity has been tailored for

1. Mobiles
2. PCs/Desktops
3. Tablets
4. Smart TV's
Amongst these, Mobiles and Desktop take the cake for a majority and a popular medium of viewing ads with Mobile greatly overtaking PC.
In fact, a recommended approach is to optimize your campaign by splitting impressions and delivery across the best performing device when your campaign is live to make sure you are reaching your audience exactly where they are!
Onto the Objectives
A campaign objective you pick for your brand has to fall under one of the above listed categories that will match the closest to your advertising goals.
In fact, we'll come to see that the marketing funnel is never as simple and there are multiple stages to go through as depicted below.

Source: Snov.io
Let's broadly explore the larger 3 buckets of the funnel:
Awareness: Generating interest in your product or service.
Consideration: Get people to start thinking about your business and seeking more information about the products and services that you offer.
Conversions: Encouraging those who have an interest in your business to purchase the product or service that you are offering.
In comparison with the year before, the difference in uplift has seen a great shift with the "Conversion" objective. In the last year, Wootagged campaigns have seen a jump with conversions through sign ups, product sales, and more! Following closely are awareness and consideration, also with a minimum 4X Uplift from 2020 for the campaigns.
Expanding on Conversions with product sales, Brands that include interactivity at relevant points can truly level up their traffic to the website as well as assist their customers to make the purchase for product(s) of their interest.
If you are interested to learn more about our newly launched signals to amp up engagement, check out our feature on Marketech APAC!
Where are the ads showcased?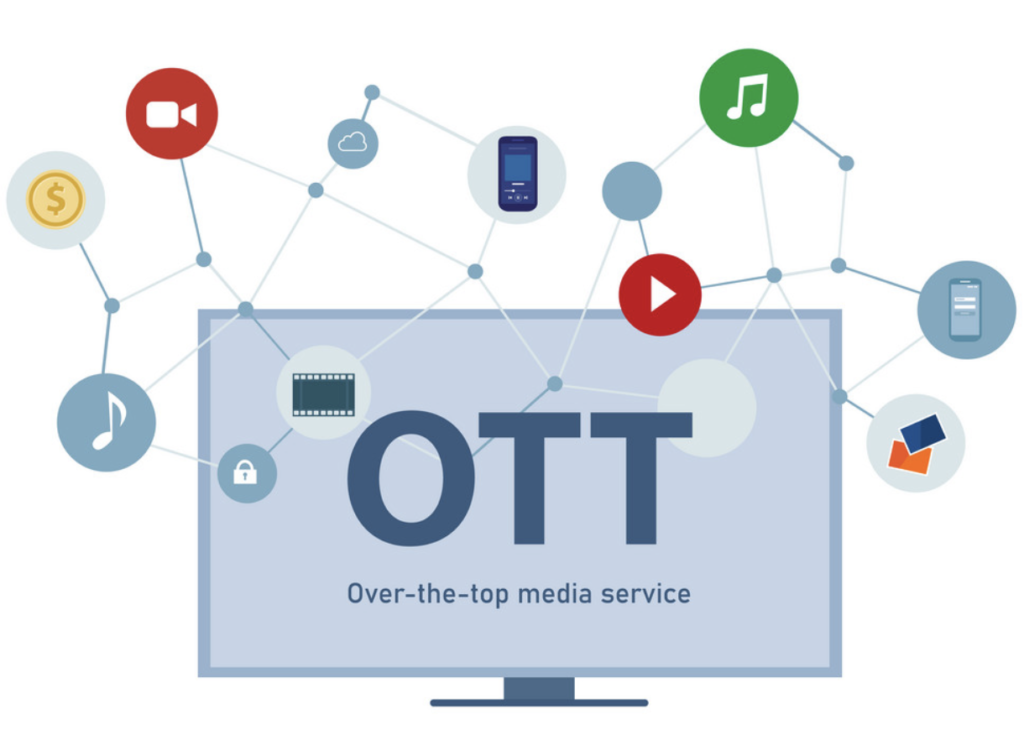 (Source: VectorStock)
A clear win for OTT! Around 49% of Wootagged ads are delivered on OTT platforms by a majority of brands and rightly so given the exposure is the greatest for brand visibility.

With the diversification of OTT platforms, the majority of the people have subscriptions to at least more than one OTT platform! With this, the benefits are doubled as there is a greater audience segment to target to and with the option of redirecting your audience across various platforms.

Download our guide to read about 5 different and unique experiences you can provide for your audience that will help them be a part of your Brand within OTT platforms.
Where can you find us?
Our wootagged videos are showcased across SEA with a greater prominence is Indonesia, Hong Kong, Philippines, Malaysia, Singapore and rising with Thailand, Taiwan and Vietnam! Come 2022, we are excited to outgrow the list and continue our expansion at a high rate!
Overall 2021 for Wootag Looked Like:
17,500 Wootagged Videos

Over 1 Billion Views

42 Billion data processed across 50 data points
With another year of immersive digital penetration and experience, brands should look at exploring a more targeted approach with their campaigns.
If you are keen to learn more about Wootag, you can:
When used strategically, interactive ads can be an effective tool in actively engaging with your audience and achieving your final objective through digital campaigns.
Wootag makes your audience a part of your brand and as a result a part of your story.
Leveraging these tools can widely increase the efficiency and the growth spectrum of your Business by converting your viewers into customers using immersive technology effectively bridging the gap. We'd love to hear from you and learn how we can help you.
So, if you're considering using Interactive Videos and want to know more, drop us a line and let's chat about it.
Related posts