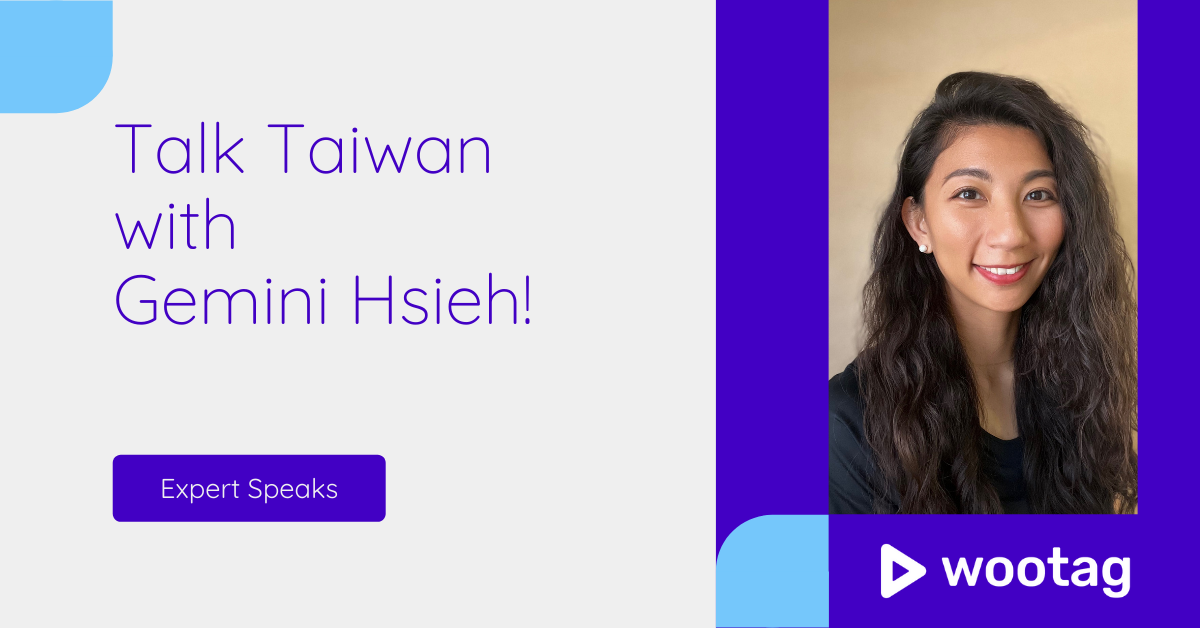 The Paradigm Shift of Interactive Videos in Taiwan!
Pavithra Sundar, 2 years ago
0
4 min

read
1403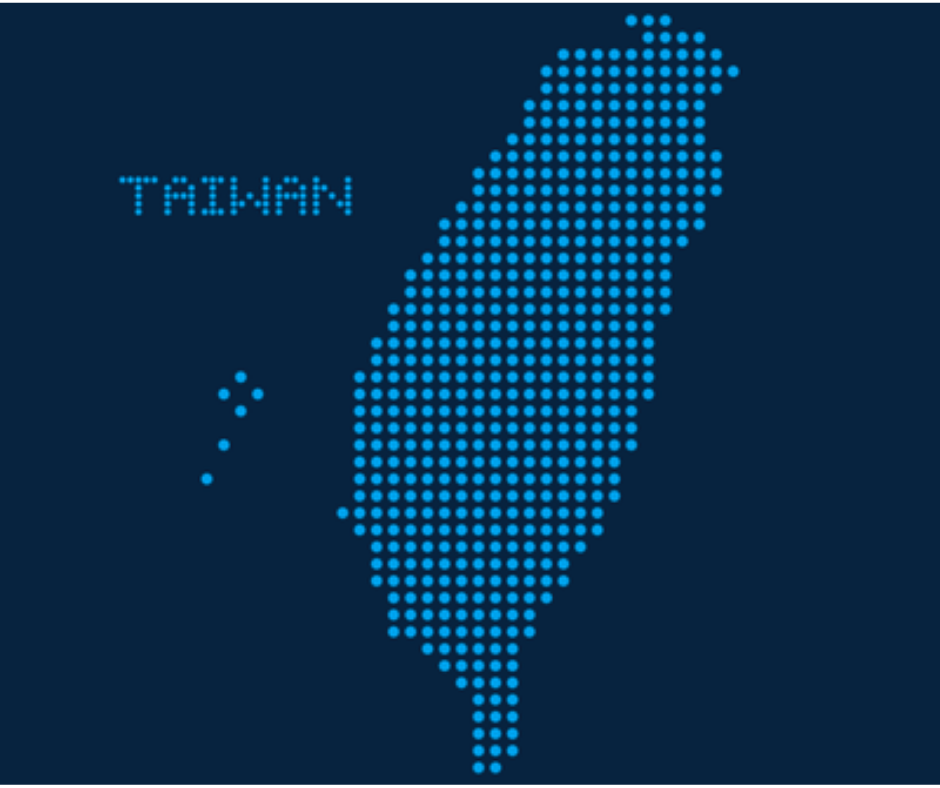 First one in our series of "Expert Speaks" is introducing Ms. Gemini Hsieh who is heading our Operations in Taiwan. With considerable experience under her belt with Wootag, Gemini has had a commendable record and we reached out to her to learn more about insights and her expert opinion on the booming digital industry in Taiwan.
Let us take a look below at what she had to share:
Q: Hi Gemini! Before we begin, can you share a bit about your role & your experience within Wootag?
Gemini: In looking after the operations in Taiwan, my primary role is to open up the market and grow Wootag's market share in the region. I focus on building lasting partnerships with various media planners and speaking with various local and international brands.
My experience so far has been an enriching one, to say the least. We are a lean team across various countries, backgrounds with everyone willing to help and learn from each other.
Q: Moving to the region-specific questions. What is the current mindset of interactivity in the country? How open do you find the country to explore interactivity in their ads?
Gemini: Brands in Taiwan, in my opinion, have received and welcomed the new wave and changes in the digital landscape quite well. In the past year itself, we've worked with ~20 brands implementing interactive experiences in their video marketing strategies.
In fact, I'd also like to highlight that the performance of these campaigns has performed above industry benchmarks!


We observed a 3X Uplift in clickthrough and interaction rates while also observing a 20% increase in VCR within the region!

Q: Now, let's discuss verticals! Which vertical did you find where brands are more open to exploring?
Gemini: In my experience so far, the top 3 for Taiwan would be: Food & Beverage, Personal Care & Style, and Fashion brands. While there is immense visible growth in other verticals, including but not limited to, consumer electronics, pet food brands, etc the value of an interactive experience has only amplified over time.

Taiwan's audience boasts of both a Lean Back and Lean forward audience, increasing the scope of growth in the region. If you haven't joined the interactivity wagon, then you're missing out!
Q: Can you expand on the prevalence and the importance given to localizing an ad experience for the viewers?
Gemini: Depending on the region, I believe this is an important consideration. In fact, I believe that localization is a must to penetrate within a new country/market primarily because it lowers the barriers for agencies and brands to try out a new solution.
Q: What was a challenge you faced & overcame during your experience?
Gemini: Wootag, has a very unique product offering as we offer the maximum flexibility to brands to run their campaigns. This means that brands can leverage the full potential of creativity without being bundled to a specific vendor/media. This is a new concept in the market that it took us some time to deliver value and showcase the upside of it.

As we proceed, we've seen brands starting to lean on this approach to scale and we expect to see more in the coming months & years as the industry evolves.
Q: What is the greatest challenge of expansion within a new country?
Gemini: ​​The greatest challenge to open into a new country is to identify the "early adopter" and adjust to the local market's expectations. As we have a great product that's been proven across several countries with great results and testimonials, we are seeing that brands are very keen to try.

A fun fact to share is that 80% of them are waiting to follow what their competitors are doing, and sometimes that's what differentiates a GREAT campaign from a GOOD campaign!
With a growing digitally active user base Taiwan's potential growth is unparalleled.
Reach out to us to learn more about Interactive Insights specific to Taiwan and how you can join aboard the Interactivity wagon!
If you found this interesting,
Reach out/Get in touch with Gemini at gemini@wootag.com.
Related posts