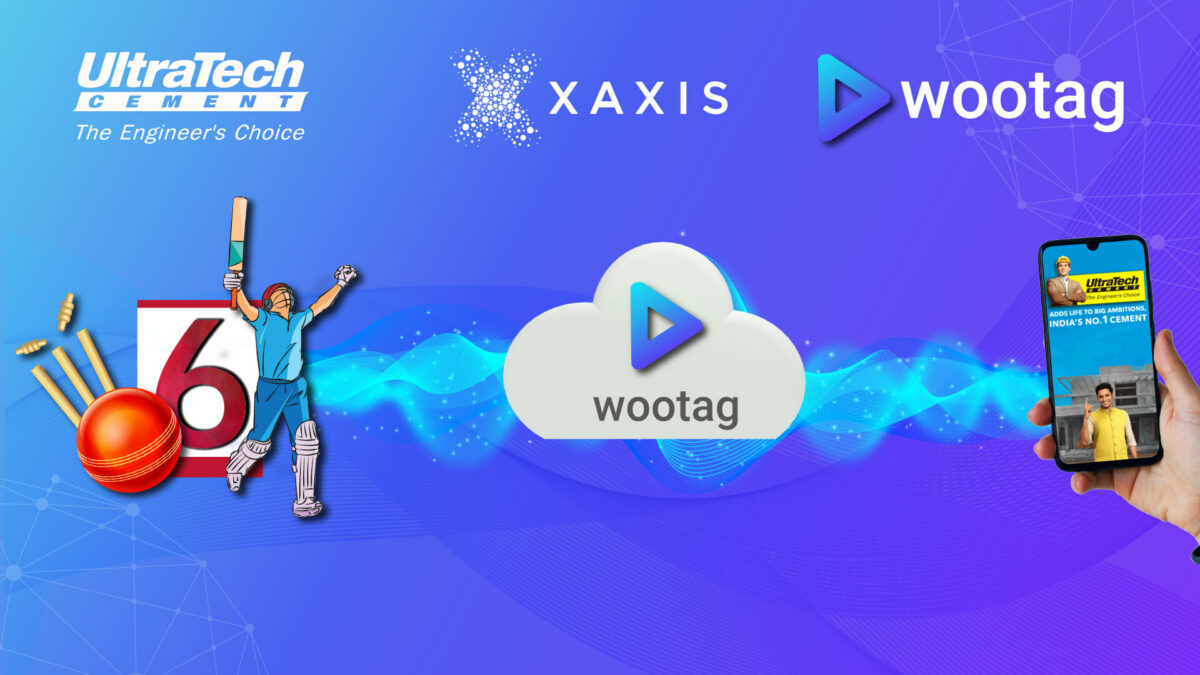 Elevated Engagement and Impressive Outcomes
UltraTech Cement's collaboration with Wootag and Xaxis for the "Mauka Ek " campaign yielded exceptional results, showcasing the potential of dynamic audience engagement strategies. With the fusion of real-time triggers and captivating narratives, this campaign reached new heights of success, capturing the essence of live cricket in a symphony of interaction.
A Symphony of Engagement
This campaign seamlessly integrated live IPL matches and brand messaging, crafting a captivating narrative that resonated deeply with the audience. Wootag's advanced technology orchestrated the convergence of cricket excitement and brand storytelling, transforming ads into integral components of the unfolding cricket drama. This immersive approach established an authentic emotional connection with viewers, generating an extraordinary 4X uplift in audience attention leading to a strong Click-Through Rate (CTR). The campaign's resonance went beyond static messages, enlivening engagement on an unprecedented scale.
Real-Time Triggers: Magnifying Engagement
The campaign's true magic lies in its real-time triggers. Cricket is not just a sport in India; it's an intrinsic part of the culture, connecting millions of Indians on an emotional level. UltraTech Cement, an 'Indian Brand' with a vision to connect deeply with the Indian audience through cricket, partnered with Xaxis and Wootag to bring this vision to life. Through seamless synchronization of ad content with live match events, such as wickets falling and centuries being scored, a symphonic experience unfolded. Wootag's automation technology, in collaboration with Xaxis, was a symphony of strategic precision. Over 350 meticulously crafted creative variations were unveiled across 32 thrilling matches. Wootag's agile technology facilitated real-time adjustments, ensuring that the campaign seamlessly adapted to the heartbeat of each match. Interactive elements, such as inviting viewers to interact within the ad itself, transformed passive viewing into an engaging and immersive experience, leading to a remarkable 4X uplift in audience attention. This orchestration solidified the campaign's impact, delivering performance results that far exceeded industry norms.
Regional Resonance: A Cultural Bridge
Recognizing India's linguistic diversity, the campaign embraced a bilingual approach, catering to both Hindi and English-speaking audiences. The power of language to forge cultural connections elevated engagement levels, with Hindi creatives leading the way. This emphasis on regional resonance brought forth uplifts that were a testament to the campaign's ability to speak the audience's language, garnering 7 times higher engagement than industry norms.
Results Beyond Measure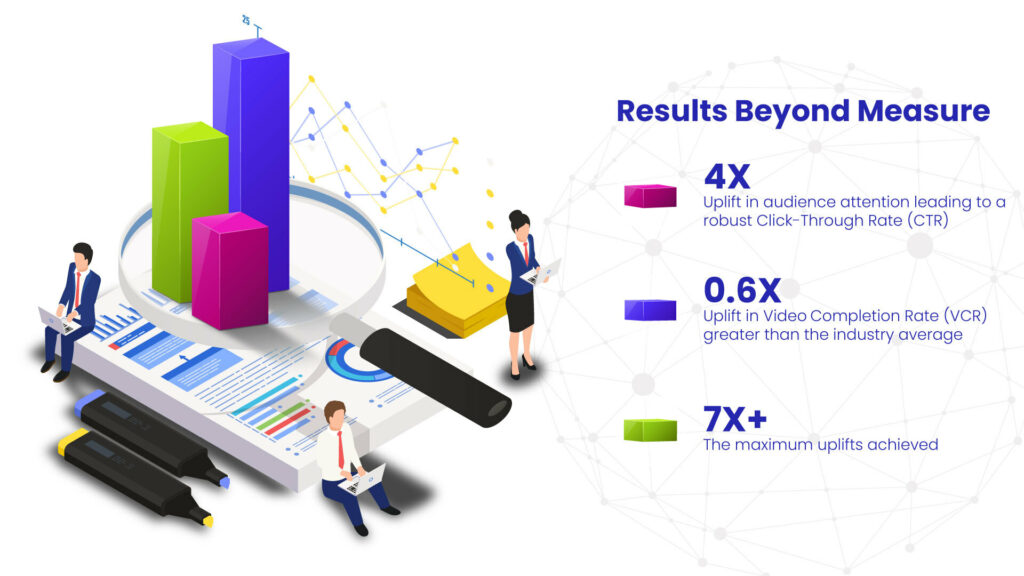 Guiding Future Strategies: Empowering Brands
The campaign's triumphs resonate as guiding lights for future strategies. Dynamic engagement, paired with real-time triggers, emerges as a potent avenue for forging meaningful connections with viewers. Moreover, the campaign's success underscores the potential of regional resonance in elevating engagement levels. As brands steer toward healthier and more impactful campaigns, UltraTech Cement's journey with Wootag stands as a beacon of inspiration, showcasing the boundless potential of engaging audiences with tailored, real-time experiences.
In Conclusion
UltraTech Cement's "Mauka Ek" campaign orchestrated a symphony of dynamic engagement, harmonizing the worlds of cricket and branding with unprecedented finesse. The campaign's remarkable results, including a 72.86% Video Completion Rate (VCR) and an uplift that outshined industry norms, paint a portrait of success that future campaigns aspire to achieve. As the campaign fades into history, its echoes reverberate, guiding brands toward campaigns that resonate deeply, captivate minds, and elevate engagement.
A Symphony of Dynamic Engagement - UltraTech Cement's "Mauka Ek" Campaign with Wootag Signals
Raj Sunder
Founder & CEO @wootag - Interactive Video Platform for All http://www.wootag.com , Always Learner, Gamer @ Heart, Tennis player,Chelsea follower!
Related posts