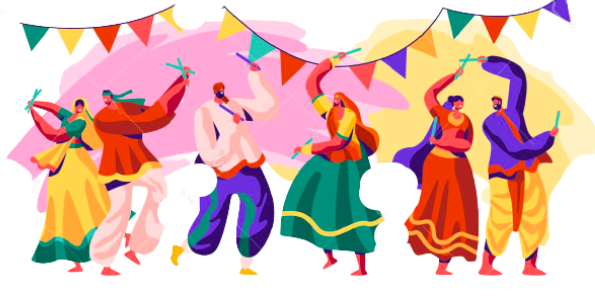 Festivity Season Begins in India. Celebrate with Wootag!
Pavithra Sundar, 2 years ago
0
2 min

read
943
We are well into the second half of 2021 already! As we welcome August, we are also preparing ourselves for the myriad of varied festivals and celebrations yet to take place.
Let's take a look into how you can celebrate with Wootag!


1. Raksha Bandhan
Celebrating the precious relationship between a brother and a sister, Raksha Bandhan is a festival that is celebrated country wide.

With Wootag, brands can leverage the Commerce, Collections format with products from their latest collections (as a gift for their sisters!)

Better yet, have them choose based on their preferences!


2. Independence Day
Independence Day is around the corner! Promote your Independence day discounts, offers, product launches and more with Wootag's Countdown format! 
Utilise the Countdown format to: 
Allow your audience to remember to join in and participate in themed webinars & discussions. 
Keep track of product launches and special discounts to avail!

3. IPL
With some exciting new tournaments coming up (IPL, T20 World Cup!!), there also comes a host of opportunities; A number of Wootag's dynamic triggers can engage your audience during the ongoing cricket matches.

Brands that are sponsoring teams can engage with their audience during the live gameplay and even structure offerings based on outcomes.

Brands can further build based on individuals/players who are their brand influencers and structure experience and message based on their individual/ team performances.

Amplify your message during breaks encouraging for a quick snack break.



4. Festivals (Dussehra, Diwali & More)

Prevalence of OTT platforms is no secret to us given its unparalleled convenience. Wootag's Skin Experience replicates this advantage by providing the audience with a lean back interactive experience.
How, you ask?
The audiences can now browse through product catalogues, have a better recollection of your product/brand messaging and have easier, one step access to your website — all while watching the video simultaneously.

Use Skins to:

1. Highlight your brand with the festival theme!

2. Highlight brand messaging and introduce seasonal discounts, offers and more!

3. Host Giveaways, contests etc!
Interactive ads make your audience a part of your brand and as a result a part of your story. As a fast-evolving technology and industry, there are always new ways to keep up with the times.

Leveraging these tools can widely increase your business's efficiency and growth spectrum by converting your viewers into customers using immersive technology effectively bridging the gap.
Related posts