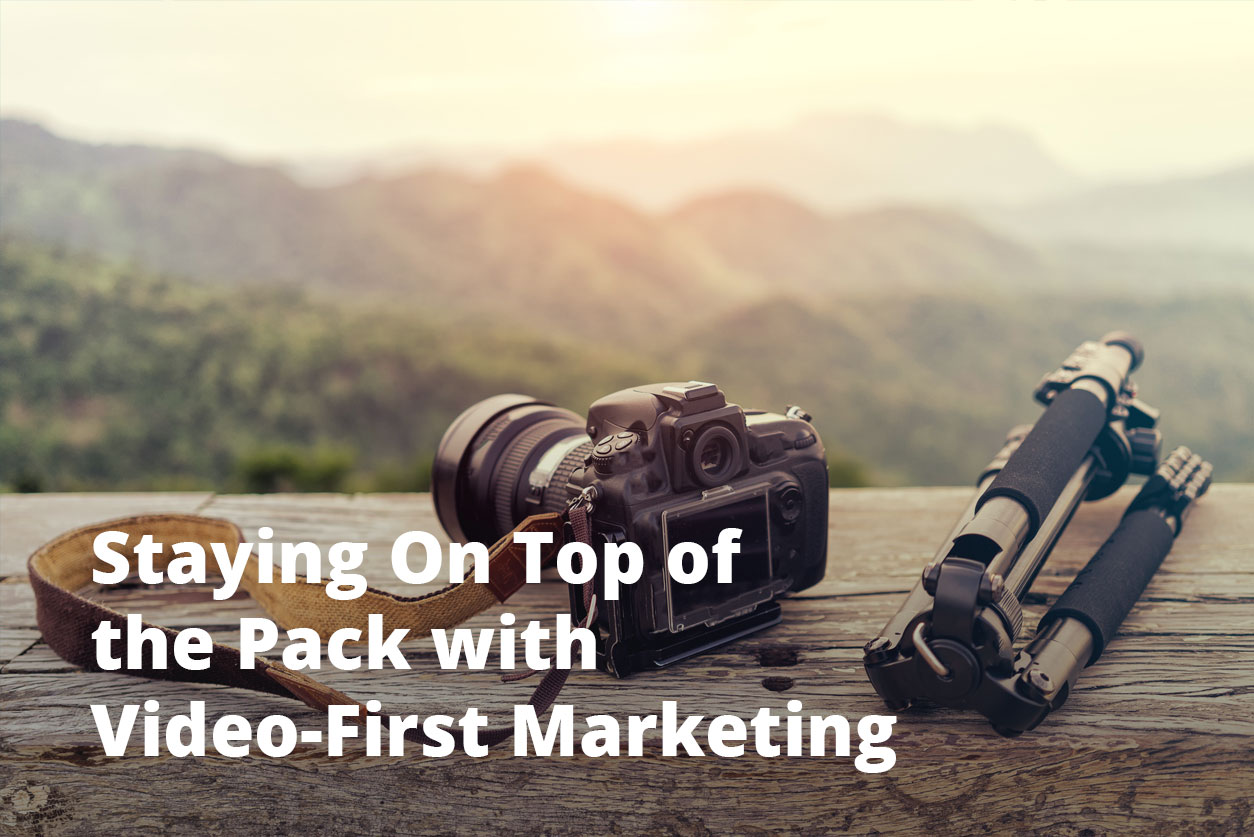 Staying on top of the pack with video-first marketing
Raj Sunder, 6 years ago
0
3 min

read
947
Last week, we took a look at what leading travel brands are doing to make their videos compelling and engaging for audiences.
Flipping the turntables, we approach travel videos through the lens of the consumer and ask what content gets them inspired and forward-looking for their next adventure?
Google has drilled down the user journey to four differentiated components that capture the experiential edge of travel using moving stories. They are
I-want-to-get-away moments (Awareness-raising)

Time-to-make-a-plan moments (Offer information)

Let's-book-it moments (Building trust, comparisons)

Can't-wait-to-explore moments (Focus on experience)
Be it engaging with your viewer or raising awareness to build loyalty, video captivates audiences on all of these moments: "I want to get away", "time to make a plan", "let's book it" and "can't wait to explore". It offers collaboration and interactivity that will induce interest in your audience. With a crystal-clear storytelling format and personalised message, a video is the platform-of-choice to differentiate your brand and sets you up for a rewarding and purposeful consumer journey.  
Here are some of the qualities that videos should have such that consumers are enticed to begin their journey.
Consumers want to be fed with seriously useful information
Rather than being thought of as a disruptive nuisance, travel brands need to peg themselves with helpful content providing consumer inspiration as well as practical know-how. Through easy-to-navigate interfaces and clearly presented information and visuals, they should be given links, tips, summarised trends and digestible facts that will help at all stages of the buyer's journey. The New York Times launched a regular video series, adding to its traditional travel section with 36-hours videos at out-of-the-ordinary destinations.
They want continuously refreshed content
According to travel solutions provider, travellers can check on average 38 sites in the 45 days prior to the trip. As many travellers make decisions on the spur of a whim, it is essential that video content is refreshed constantly to capture the attention of consumers.  Expedia and Marriott provide regularly updated videos that capture the trends in consumer behaviour and reflect shifting sentiment of customers.
Consumers engage with content that is unique and emotive
Consumers respond well to content that has a well articulated vision of the brand proposition. They want to dream and feel emotions that the brand speaks of and embark on a journey that creates memories and sheds inspiration. Videos from brands such as AirBnb, Hilton Group, Leica and Turkish Airlines all reveal a balancing act of passion, courage, aspiration, sensations and insider knowledge. Check out Turkish Airline's Fly to Gotham City campaign, which offers an ingeniously placed promotion of the fictional location in the Batman v Superman: Dawn of Justice movie. "There's never been a better time to visit our great city," says Bruce Wayne, played by Ben Affleck.
They appreciate having a part to play in creating content
Consumers can have a strong place to play in adding a human touch and shaping your digital presence. Two such examples of crowdsourcing content are from Air New Zealand and Montreal Tourism.
Instagram followers of Air New Zealand can tag their pics with #AirNZ or #AirNZShareMe so the airline can follow along. Travel companies can then post the more compelling consumer-conceived images on their accounts such that the brand gets a more relatable and authentic feel.
Montreal Tourism's #MTL campaign drove community engagement whilst giving the city a stronger visual presence on social media. Picture frames were allocated at scenic points of the city to boost the city's image. Montreal residents and tourists were encouraged to experiment with their photography and post them online using hashtags.
By bridging differences with content-based connections and using video to integrate with other channels and lift your storytelling, you can ensure the curious traveller will return to your site. With carefully crafted video storytelling covering various touchpoints, consumers will have the platform for making decisions, shopping for options and making recommendations.
Raj Sunder
Founder & CEO @wootag - Interactive Video Platform for All http://www.wootag.com , Always Learner, Gamer @ Heart, Tennis player,Chelsea follower!
Related posts