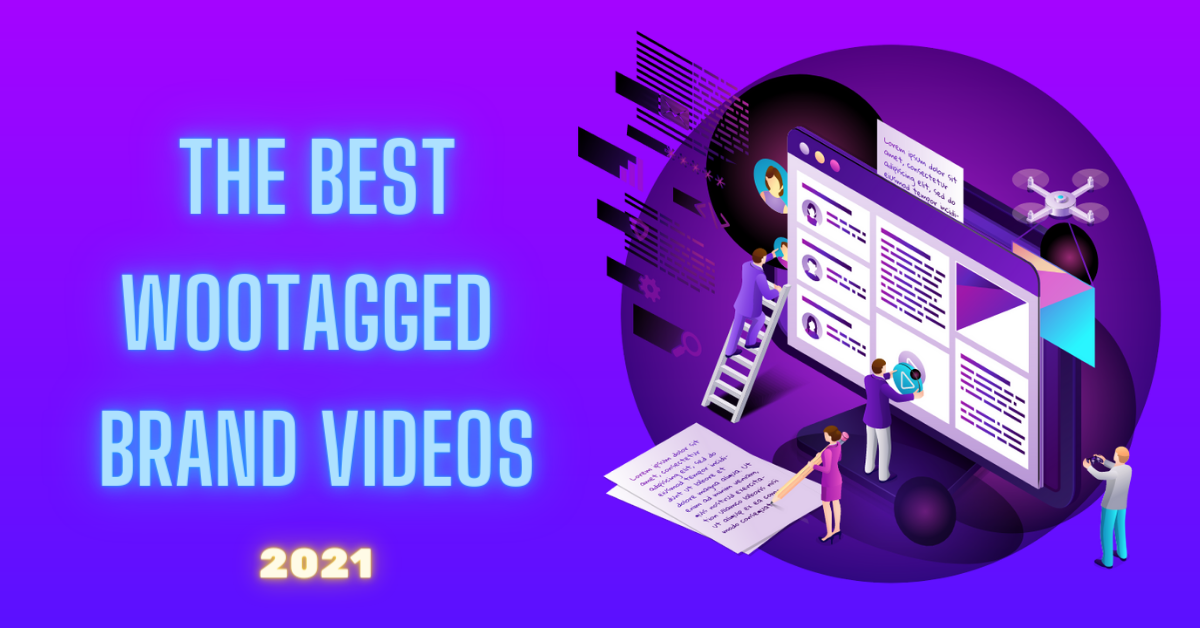 The Best Wootagged Brand Videos – 2021 (Part 2)
Pavithra Sundar, 2 years ago
0
6 min

read
1324
With 2021 bringing a ray of hope across the world, we've all observed a surge in companies and brands taking a step forward in building resilience through these times and taking steps forward to connect with their customers.
In the world of advertising, this is visible through clear brand messaging and efforts allowing for a well planned campaign leading to audience reciprocity with your content.
Earlier last week, we shared part 1 of the Best Wootagged Brand Videos. If you haven't given that a read yet, check it out here. 
So here's the final list compiling the crown bearers of the year 2021. They were successfully able to plug interactivity holistically in the key points of their video ad campaigns demonstrating their growth through interactive video marketing!
Promise captured attention at multiple points to drive relevance to services and pique their audience's interest!
Solutions to maintain your viewer's attention for your video content are many, including and not limited to video content, duration of the video, inclusion of subtitles & language used etc. Another solution that has worked to Promise's benefit is leveraging Wootag's 'Commerce' format. This allows the viewers to preview information in a quick & summarized manner about the highlighted services as well as offer a chance to revisit the relevant page to learn more!
Xmen converted the audience's curiosity to interaction with a Scratch to View experience on their video content for the first time ever in Vietnam!
Scratch cards are often conducted in person to further one's curiosity on discount cards, reveals during contests etc. Here's the first time introducing this concept for an online experience leading to an uplift in interaction rates beyond industry standards! Adapting this format for product reveals and launches, gathering unique insights on audience perception of the brand and lots more are further possibilities with this experience.
MOSH provided a lean back experience for their viewers to visually deliver their brand messaging through dynamic skins!
MOSH enabled its viewers to learn more about its offerings, unique position and drove better product retention through the use of this experience, enabling viewers to browse their landing page for more information. Letting their customers have a laid back experience gives them the opportunity to truly grasp the brand's message while achieving top of mind retention.
McDonald's all new Breakfast Club launch perfect for a Mobile First Audience looking for online & offline orders! 
Mcdonald's introduced its all-new Breakfast Club Menu with Wootag's Vertical Skin format, driving its audience towards ordering their choice of dish from within the video to explore its menu and drive in person experience.
Unlock detailed insights on viewer interaction with the video and the navigation towards your website to learn more about the initiative and its offerings.
L'oreal drove sales across multiple e-commerce platforms providing audience with multiple options to decide from!
L'oreal allowed its users to learn and move towards their purchasing funnel by clicking within the Video itself allowing viewers to be redirected to their preferred ecommerce website to browse through L'oreal new collection across multiple stores!
Discover audiences interests based on the products they interact with the most leading to easier conversion with the purchase funnel and insights on the audience behaviour in navigating to the final purchase.
Standard Chartered catered to short and long form enthusiasts to deliver their brand initiatives for their target segments!
In the contest between short or long form videos, short form videos are better for brand retention and delivering your message in a concise manner. However, in catering to enthusiasts of long form videos, SCB used Wootag's showcase format through which the audiences are privy to a short form video and have the option to view the entire video as preferred.

SCB used this to enable and highlight multiple interactivity points in the video to provide a preview to the audience on the initiatives they wish to highlight in a seamless manner.
Nissan empowered its audience to dig deeper on their curiosity and engage with the brand through a curated lean back experience!
Nissan used Wootag's Skin format to enable viewers to dwelve in with their video content and learn information about the car and the brand. Delve deeper into its individual features by allowing viewers to choose the features that are of interest to them and explore further on their curiosity.
Uncover detailed insights on audience interactivity with the video to understand audiences preferences on the feature they wish to learn more about, on their engagement with the video to book a test-drive and more!
Tresemme's custom offering to audience's preferred look allowed for a personalised shopping experience!
Tresemme enabled its viewers to choose their own Tresemme Hair Care experience by letting them pick between Tresemme's two new offerings: Straight LOCK and/Curl LOCK thus customizing their viewing experience.
Discover audience's preference between Tresemme's newest features and further unlock information on their preferred mode of hair care and experience of their choice; useful for audience segmentation and future target segments.
Love, Beauty & Planet drove commerce intent and engagement by displaying its newly launched collection to browse through & add to cart for an easy shopping experience!
LBP's collaboration was executed creatively and drove traffic to their website by showcasing a variety of products and encouraging its audience to shop LBP's newest collection on face care range! Uncover detailed insights on audience interactivity with the video to understand audiences preferences on the products they wish to learn more about, on their engagement with the video to the website and more!
Haagen Dazs flavours displayed alongside the video will make everyone want to grab a bite from the video itself!
Haagen Dazs drove its audience to its purchase funnel through a showcase of their flavours within the video while also offering its viewers the opportunity to pick their preferred product and learn more.
Through this, we can effectively measure and understand the specific products/category of products that the users tend to navigate more towards and are more popular amongst the audience leading to a purchase funnel.
All in all,
With another year of immersive digital penetration and experience, brands should look at exploring a more targeted approach with their campaigns.
If you are keen to learn more about Wootag, you can:
When used strategically, interactive ads can be an effective tool in actively engaging with your audience and achieving your final objective through digital campaigns.
Wootag makes your audience a part of your brand and as a result a part of your story.
Leveraging these tools can widely increase the efficiency and the growth spectrum of your Business by converting your viewers into customers using immersive technology effectively bridging the gap. We'd love to hear from you and learn how we can help you.
So, if you're considering using Interactive Videos and want to know more, drop us a line and let's chat about it.
Related posts