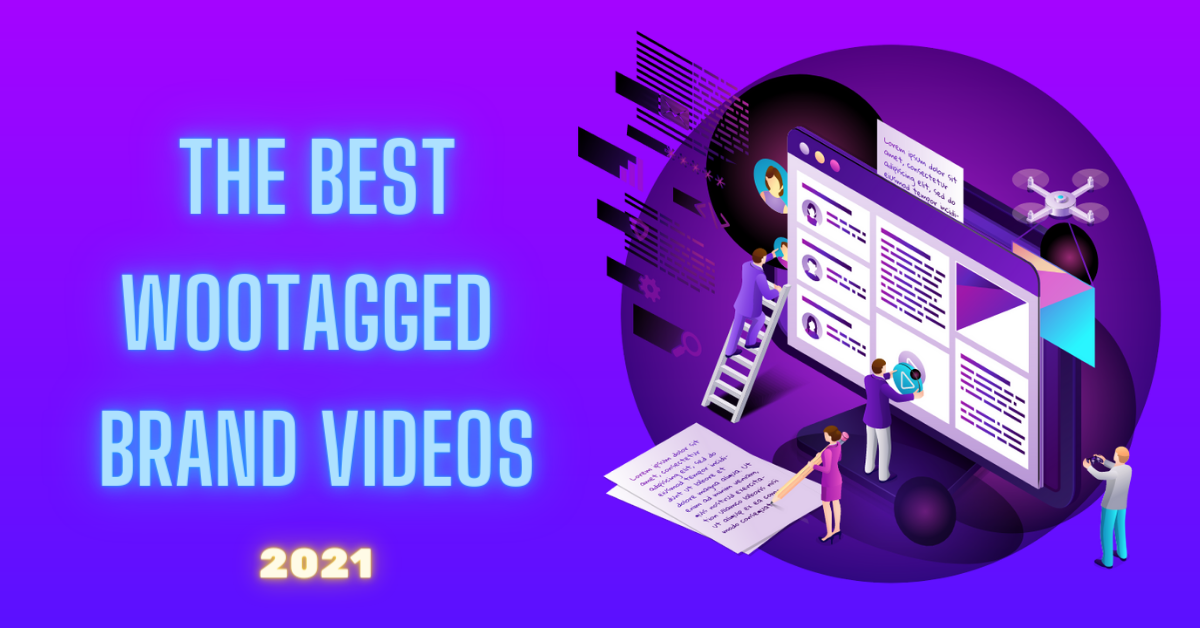 The Best Wootagged Brand Videos – 2021 (Part 1)
Anshul Trivedi, 2 years ago
0
5 min

read
2156
A successful marketing Ad Campaign leaves a mark and clearly attributes the brand's value to the viewer. In terms of video advertisements, they should be promotional, persuasive, and original with a targeted message. We here at Wootag are all about delivering the right message and making the viewer appeal to the brand. With the right set of tools and integrating interactivity into the ad campaigns, brands can see more than 10x uplifts in their success metrics.
So this one is for the brands that were the crown bearers of the year 2021. They were successfully able to plug interactivity holistically in the key points of their video ad campaigns and were able to uplift and scale their campaign multiple folds!
MILO for the first time ever in Indonesia enabling a First Person Narrative experience across Programmatic Media!
Talking about successfully conveying the message, what's better than making a gamified advertisement. Just like Black Mirror Bandersnatch, Milo used Wootag's narrative storytelling format to indulge the viewer into Milo's narrative and gave them a first-hand experience while dictating them through the journey. It was no less than playing an actual game. Check out how they did with Wootag.
Versace unlocking an offline retail experience online across various online inventory sources in Taiwan!
An advertiser's dream, every brand's wish, and a Wootag's classic. We're talking about the commerce format as digital media, a term that is growing prominence in today's time. Hence, this format is a clever form of interactive media where you can directly showcase all your products in the video itself. Talk about striking when the iron is hot. Versace in Taiwan ran their ad campaign in this shoppable format and drove their camping numbers to new peaks. With great UI and on-point product targeting, the campaign was a huge success. Check out how they did it with Wootag.
Disney+ engaging audience during Ramadhan with an amazing set of playlists delivered based on the fasting timings!
Starting the festival of Ramadan, Disney+ in Indonesia ran their campaign with the skin format driving higher engagements and higher traffic. A format great for one-point interactivity, skin format helps viewers clearly identify the objective that the marketeer is trying to convey with clear, concrete action buttons and to the campaign video-centric theme. Disney+ dressed their new show's trailer in skin format to prime their audience and channel traffic to their website. Check out how they did it with Wootag.
Pepsico Miranda connects with the audience in a quite unique regionalization way and further amplifying insights in a cookieless world!
Marketing metrics like views, engagement, or reach are great parameters to judge and define the overall success of a video campaign. Mirinda on the other hand took it to another level where they received direct viewer feedback by plugging in their swift questionnaire on their ad campaign itself! On one hand, the video served great success in terms of views, engagements, and brand awareness, the campaign also successfully was able to identify the larger picture in terms of product usage and availability! Genius! Check out how they did it with Wootag.
AXA empowers its audience to engage in its brand narrative experience!
In a study published in 2018 about the effectiveness of storytelling and advertisement, it was found that the more the viewer imagined themselves in the scene of the story in the advertisement, the more likely they were to perceive the ad as creative, touching, and meaningful. It helps the viewer resonate with the narrative and makes them more likely to perceive the brand in a positive way drive them to drive organic advocacy. AXA in Hong Kong used interactivity to drive the audience to their long-format video by effectively using priming and clear click-through in their campaign and ultimately redirecting their audience to their storytelling. Check out how they did it with Wootag.
CHANEL unlocks an amazing gallery viewing experience within a well-crafted narrative!
The luxury brand wrapped its ad campaign and converted passive viewing into organic active decisions! We are talking about the decision point format where Chanel gave the viewer active decisions points to explore further in the campaign itself or jump directly into their website to check out the products. The active participation and engagement from the viewer allow better retention or recall or even an immediate purchase! Check out how they did it with Wootag.
SK Magic grabs audience attention with timing-based HotSpots and further leveraging uplift in their Top of Mind!
In their campaign, SK Magic used the most sophisticated and elegant hotspot format to drive traffic to their website. A hotspot is a subtle nudge in the video which helps capture the viewer's attention without obstructing the look and feel of the video itself! (Read More) SK magic was one of the most successful campaigns of the year 2021 in terms of driving traffic to their website. They were able to uplift their click-through to more than 40x. Check out how they did it with Wootag.
We are not done yet, and some of the amazing Wootagged Brands are yet to come! Watch this space as we bring in Part 2 with some of the best in class Interactive experiences across 16 countries.
Related posts