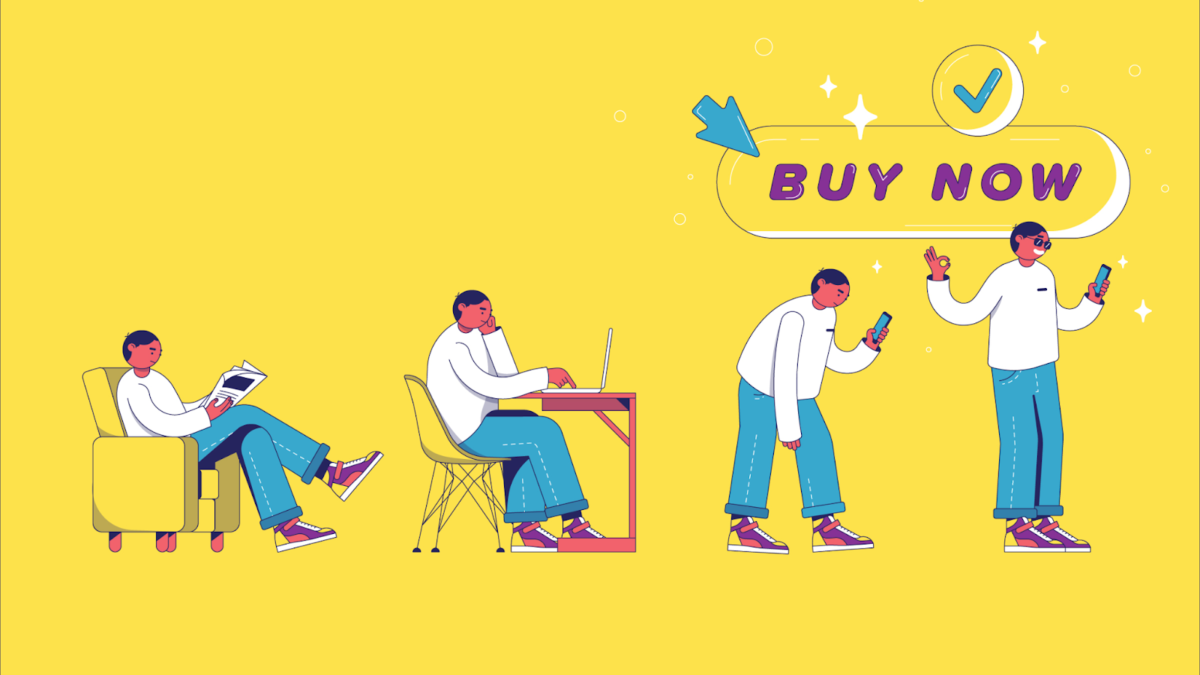 The Evolution of Advertising with the FMCG World
Pavithra Sundar, 3 years ago
0
4 min

read
1658
When one thinks of 'growth' within a particular industry, the graph of that looks different to different people – dependent on the factors one considers. Below, we'll take a look at primarily three different verticals within the FMCG industry with a specific focus on their Marketing journey – Strategies implemented & the effect of that in current times.
TV/ Media
Taking an example from the Consumer Products industry, it's interesting to observe that Hair Care Brands such as Pantene, Dove, Sunsilk etc. resemble a textbook theory of 'Monopolistic competition' model. Based on this, the brands are faced with a challenging task of creating and maintaining brand loyalty through differentiation.
Catering to this, over the years, the above listed brands have relied upon sampling and coupons/offer codes in TV/Media in order to encourage participation from its customers while building upon brand awareness to target a growing customer base as their primary objective. This, additionally also catered to segmentation to the class of audience who has access to TV, Radio, and other media outlets to take advantage of the brand's offerings.
Print + Digital Campaigns
A fortune 500 company, serving customers of various segments and one of the largest companies in the food processing industry has used a variety of marketing strategies over the years. Segmentation has been a key aspect to these strategies with differentiation based on Demographic, Geographic & Behavioural parameters within the industry.
Widely known brands like Maggi, Kit Kat, Nescafe etc's advertising strategies have Personalization at the core. Be it Maggi's "Your Maggi Story" or Kit Kat's "Take a Break" initiative on their website. Kit Kat's digital campaigns allow consumers to develop a personal attachment with the brand especially with launching campaigns in various regional languages. Maggi runs seasonal campaigns on various digital mediums to engage its customers and Nescafe's campaigns add reliability in the product's association with special moments in the audience's journey.
Digital Campaigns
Taking a look at the Personal Care space, brands like Colgate with a over 200 year long history have looked at re-inventing time tested theories in the advertising world.
Moving from the proven platforms of TV and print ads, brands are moving towards a digital space as the center for their video strategy, looking for a well integrated hub and platform, most appropriate for its target audience and susceptible for positive influence. They achieve this in various mediums through their partnership with upcoming influencers who understand their audience with the branding of different products in relevant ways, video series detailing various information points for the audience and more!
It's interesting to observe the different objectives (Brand Awareness, Commerce, Sampling etc) that various verticals within the CPG industry have aimed for and the methods tried and tested methods they've used and the tactics they'll continue to explore given the evolving nature of the advertising industry – especially in the digital space.
Interactive Advertising
Given the above examples, the 'connect' with the audience is achieved through long lasting association with the brand over the years. Nevertheless, the digital landscape is ever changing and with time, to accrue new viewers and an ever expanding customer base, we often see that interactive advertising is increasing in prominence.
At Wootag, an Interactive Tech Platform, we aim to bring value to the Brand's existing and its new customers by enabling their curiosity of the Brand and leverage a connection with the Brand through its digital campaigns – the present of advertising.
Given a plethora of digital campaigns within an ever competitive industry, interactive marketing allows to bring value to the audience by allowing them to interact with your content.
At Wootag, we enable Businesses and Brands to achieve various business objectives – Driving Commerce, Generating Leads, Sampling etc and more directly with your viewers. Interactivity coupled with relevant insights on various campaign metrics allows Brands to re-target customers, understand audience behaviour and optimize future performances.
Wootag makes your audience a part of your brand and as a result a part of your story. Leveraging these tools can widely increase the efficiency and the growth spectrum of your Business by converting your viewers into customers using immersive technology effectively bridging the gap. We'd love to hear from you and learn how we can help you. So, if you're considering using Interactive Videos and want to know more, drop us a line and let's chat about it or you can visit our website.
Related posts