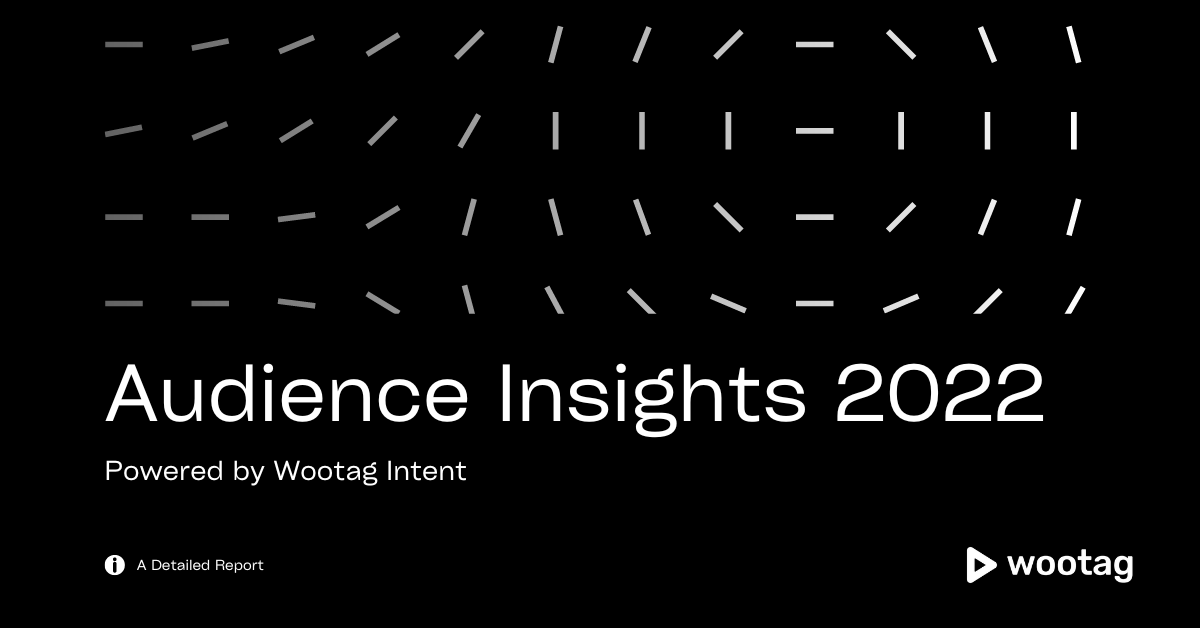 Introducing Wootag's Official 2022 Audience Insights Report!
Anshul Trivedi, 10 months ago
0
2 min

read
1506
Before we delve further into what the insights are and what we can refer from them, let's take a look at understanding why are audience insights and its related information relevant to us?
Let me start here by quoting, Chad Stoller from IPG Media brands who mentioned:
"Insights, at the end of the day, are the currency that we operate on."
What does this mean for us?
Primarily, with the expanse of technology and data solutions in every vertical, audiences have now shown a visible preference in customized and personalised communications, offerings and services from their favourite brands. Brands that take advantage of audience behavioral insights have data backed up information on understanding their target segments and what strategies can be implemented towards them for the maximum retention and a first class experience. 
To maintain a drive up your ROI, it is evidently crucial to stay ahead of the curve by transforming to the needs of the time, industry and the audience.
Wootag 2022 Audience Behavior Insights – Powered by Wootag Intent
Why this is important to learn your Audience Behavior?
With the onset of the dynamic audience behaviour triggered via post pandemic effects, reopening borders, inflations and others has had a drastic effect ~ year on year. For many this led to a shift towards a prominent online presence. Whether that is for online shopping, larger exposure to ads, higher participation in customer surveys, feedback and communication; the change is not linear which pushes brands and agencies to take to insights to understand their audience better.
About Wootag
With the development of video marketing strategies, interactive marketing platforms are the next step in digital strategies to grow your Brand and engage your customers.
Interactive videos enable the audience to interact with the video content itself in a variety of ways (including branches, data inputs, quizzes) and are an effective platform to drive your marketing objectives linked to business outcomes.
Wootag offers different functionalities in a seamless manner customizable to serve your purpose.
Whether you are a small business, a medium enterprise or a large corporation, in the digital realities of the post-COVID world, there are boundless opportunities to expand your digital marketing footprint. Virtual is the new normal and organisations are looking to reimagine the way they engage with their customers.
Related posts