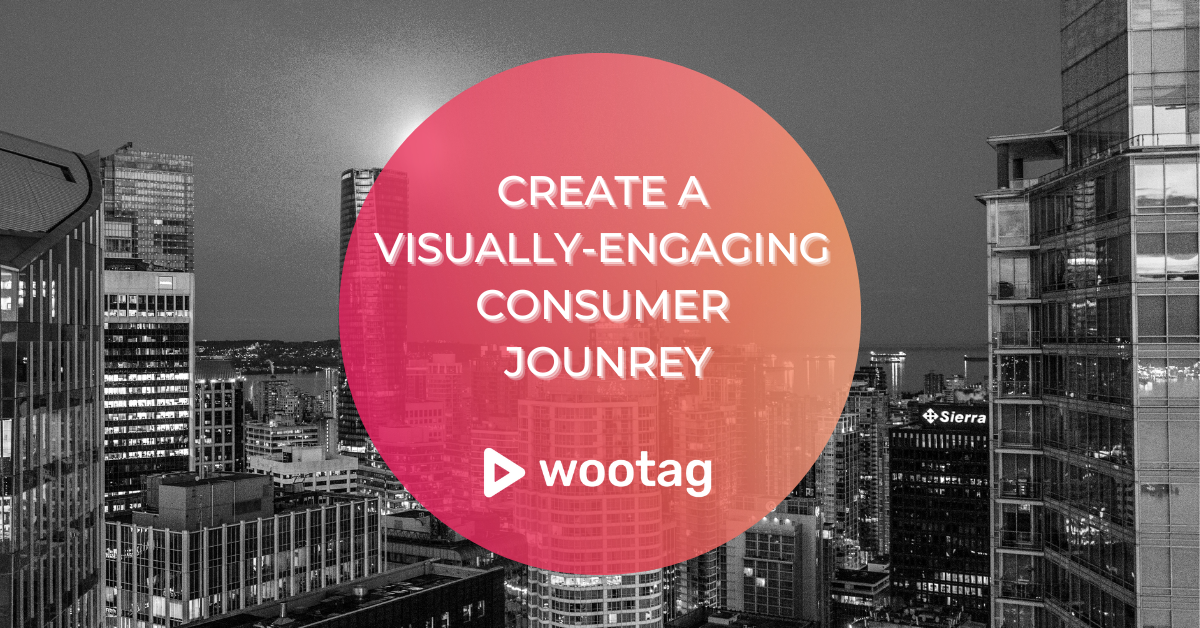 Create a visually-engaging consumer Journey (Part 1)
Anshul Trivedi, 12 months ago
0
3 min

read
890
According to recent research, visuals are vital to 64% of marketers. Studies have shown that people will retain 65% of information if it includes a relevant image – compared to only 10% without. 90% of marketers said they leveraged visual content in 50% or more of their content. No doubt creating a visually-engaging consumer journey is essential for brands to impact the consumers' purchasing decisions. 
Guide them throughout their shopping journey with the help of visuals
In general, people consume visuals faster than plain text, especially on mobile devices where millennials spend most of their time. Capturing customer attention through the help of visuals is the first step but it becomes rife in the competitive landscape.
Enabling your product as the seekbar is effective in both grabbing the attention of your potential customers as well as encouraging them to consider purchasing from you. It also helps your new product to drive top of mind when the product launches and stands out from the competition in the market.
At the next stage, you should consider how to bring an immersive shoppable experience to boost audience engagement. With attention spans lower than ever, a creative Gallery Hotpot format captures the audience's attention and draws them toward the product collection. The interactivity enables the audience to engage with the shop, explore the collections, and choose their preference within the video ad. This fast-tracks the discovery-to-consideration process, giving brands the ability to display a range of their products and allowing brands to drive the audience from awareness to the consideration funnel with a seamless journey. 
As online shopping becomes more ever-present and 24/7, especially when shoppers are spending an extra $1.2 billion during work hours under the new era of remote work.
The conversion funnel is shrinking when brands engage customers from discovery to purchase in an instant. A shoppable collections format enables brands to provide seamless viewing experience combining eye-catching video with an interactive product gallery which cultivates more authentic connections with audiences. Hence, the ad can drive them to purchase with an amplified customer experience.
Generating quality leads with creative visual
Lead generation is one of the most challenging stages in the modern customer journey. According to research from Hubspot, 61% of marketers consider generating traffic and leads to be their biggest challenge. With the visually-engaging ad to drive audience attention and engagement, you should ensure that customers can easily sail through the process to make a decision. 
To drive higher conversion rates, sequence leads format is a creative way to drive better results across the targeted audience segments. They can simply input basic yet important information into a short form and click a button without leaving the video — either to contact you, download a promotion code, sign up for a newsletter, register for a free trial service or other such offering. This new sequential in amplifying user experience and bring you with more leads.
Related posts