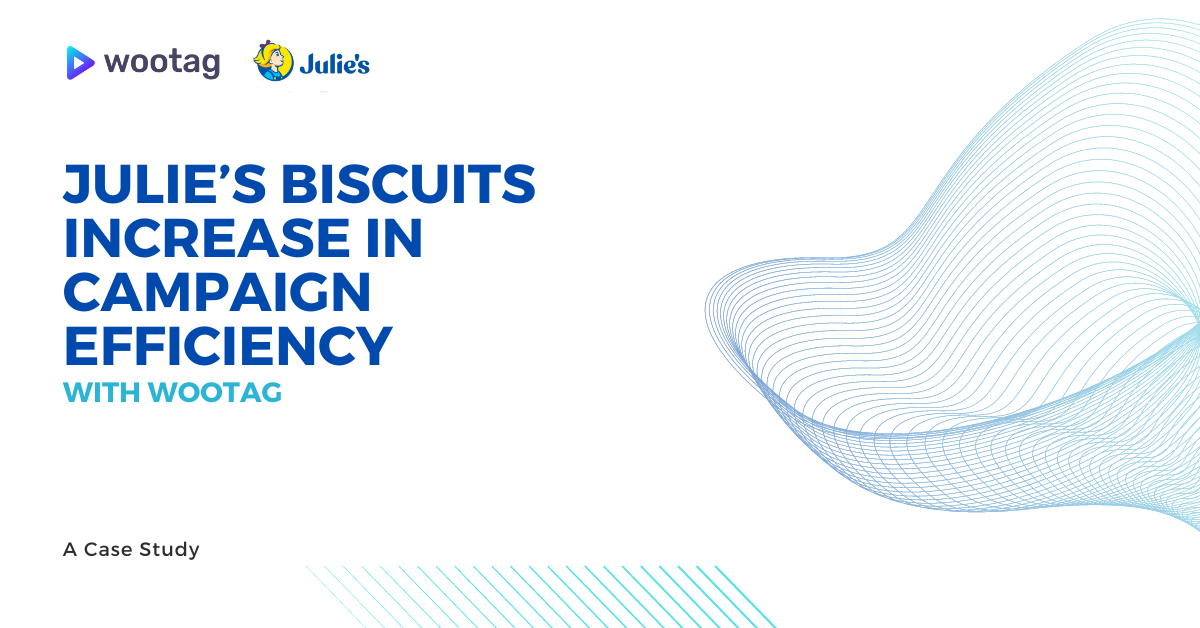 With wavering online vs offline behavior driven mostly through the pandemic. Leading confectionery brand, Julie's Biscuits explored innovative ways to drive online shopping across multiple SKUs within their key visuals. Julie's Biscuits partnered with Wootag to utilize their Audience Behavioral data across SG & MY to build interactive shoppable experiences that drove audience engagement when served across various online video platforms.
FINDING INTERACTIVE WAYS TO DRIVE PURCHASE ACROSS MULTIPLE SKUs WITHIN KEY VISUAL
While traditional videos lack the ability to drive audience consideration & engagement, Wootag brings in high-impact interactive experience driving meaningful & actionable views.
As a part of actionable ads with Wootag, Julie's Biscuits built shoppable interactive with engaging nudges so customers can browse and take action. The striking ads held the attention of the viewers and increased brand recognition with an uplift in performance!
Wootag is a critical tool in our "Take 25" campaign in creating linkage from our visual-narrative-driven content to our product OAT 25.
-Tzy Horng Sai
Director, Julie's Biscuits
Related posts